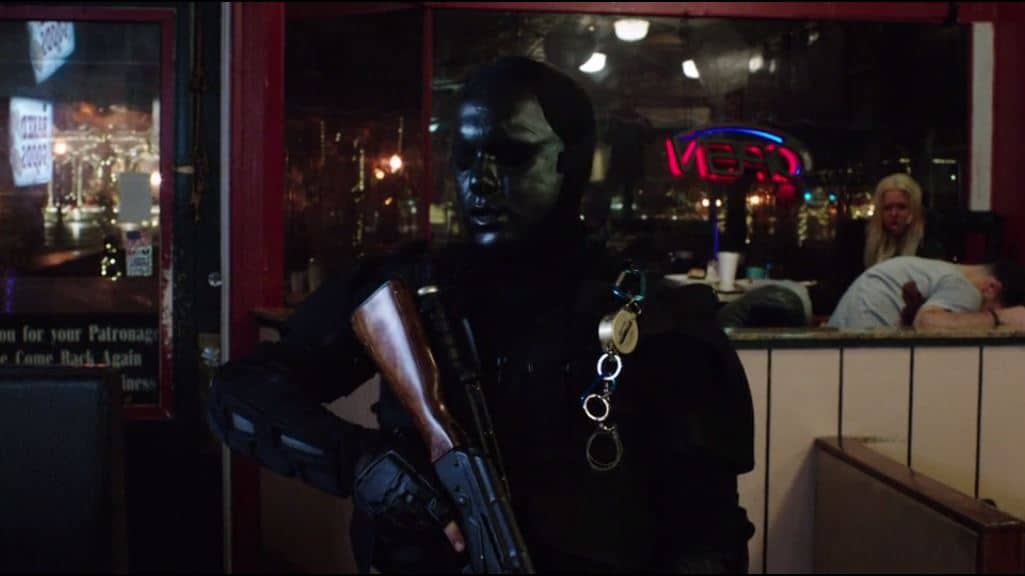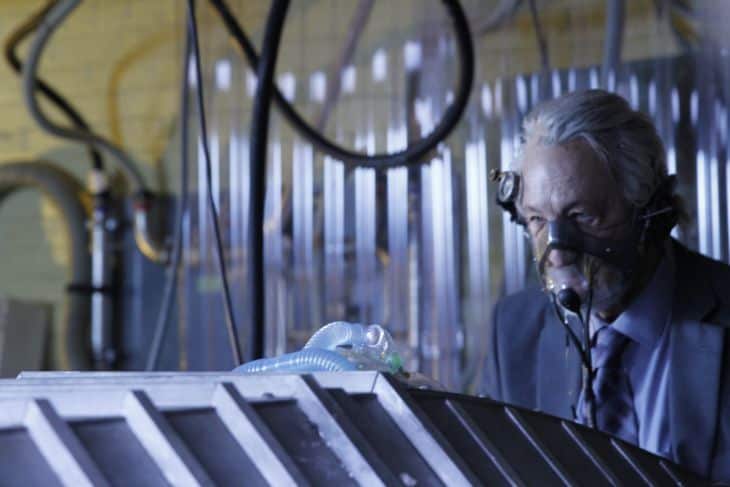 Synopsis: Five years after a shooting tragedy at a diner, five survivors return to the Fear Clinic where they were previously treated for various phobias.
Director: Robert Hall
Runtime: 95 minutes
MPAA Rating: R
IMDb: 5.8/10  Rotten Tomatoes: 0%
Netflix (US): No
Jump Scares:  13 (1 major, 12 minor)
Jump Scare Rating: One significant scare just before the 10 minute mark, the remaining scares generally occur during already busy scenes and are not overly effective.


WARNING: The following may contain spoilers
Jump Scare Times
9:30 Sarah hallucinates the masked gunman coming out of her closet. [Video]
13:00 Sarah has a flashback of her screaming while in fear chamber.
13:23 Dr Andover suddenly rises from bathtub.
23:17 Machine starts sparking suddenly.
25:47 Sarah sees gunman in the mirror.
32:07 Dylan suddenly appears behind Caylee while she is sitting on a park bench.
33:32 Gunshot startles Caylee.
54:27 – Nurse moves to reveal disfigured woman standing behind her.
1:04:13 – Bauer, wearing a mask, sneaks up behind Gage.
1:10:27 – Blake sees disfigured man under his bed.
1:22:46 – Fear creature grabs Osborn.
1:23:54 – Gunman bursts through door.
1:24:30-1:24:45 – Blake hallucinates various dead people from the diner shooting.
(Major scares in bold)
Download a .srt file of the jump scares in Fear Clinic [more info].