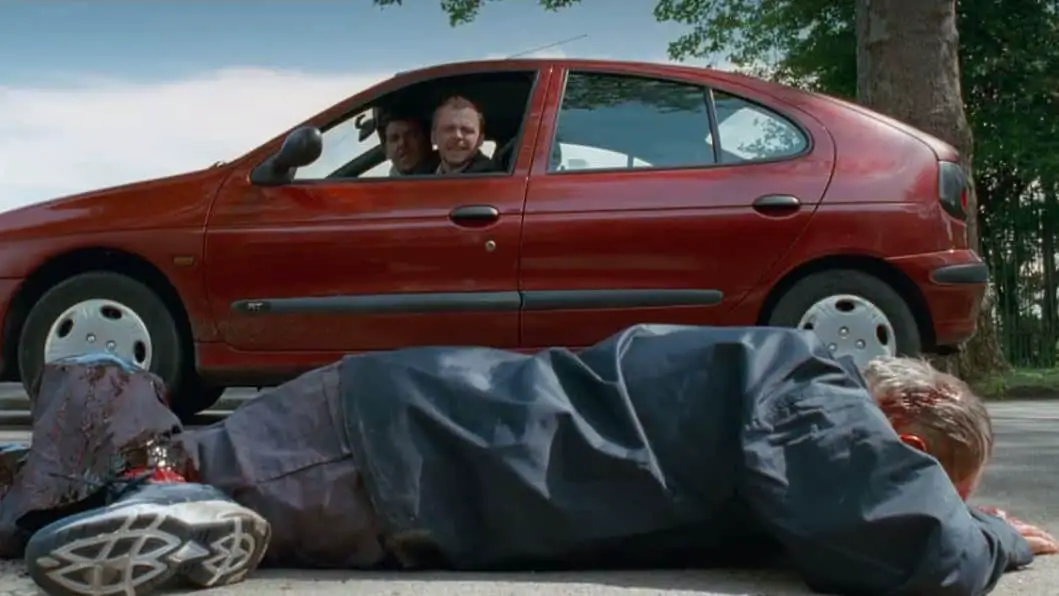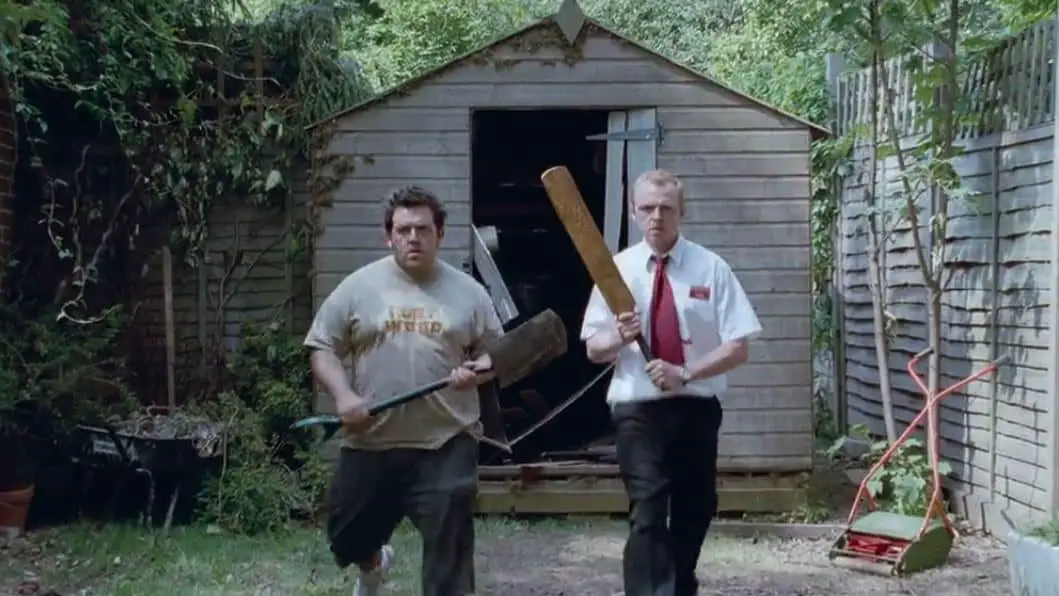 Synopsis: Shaun, a 29 year old electronics salesman with no direction in his life, must team up with his best friend Ed and ex-girlfriend Liz to fend off an outbreak of zombies.
Director: Edgar Wright
Runtime: 99 minutes
MPAA Rating: R
IMDb: 8.0/10  Rotten Tomatoes: 92%
Netflix (US): No
Jump Scares:  13 (0 major, 13 minor)
Jump Scare Rating: Shaun of the Dead falls closer to the comedy end of the horror comedy spectrum and although there are some minor jump scares none of them are particularly scary.


WARNING: The following may contain spoilers
Jump Scare Times
8:33 – Nelson startles Shaun as he is looking at the paper.
11:27 – Noel surprises Shaun.
13:17- Shaun walks into Yvonne.
30:49 – Shaun and Ed turn around and see another zombie in the back yard.
40:09 – Pete's hand reaches out from behind the shower curtain.
44:09 – Barbara bursts into the lounge startling Shaun.
46:37 – A zombie appears behind Phillip.
53:59 – Shaun looks back at Phillip who has now turned into a zombie.
55:55 – Shaun's group runs into another group of survivors.
58:16 – Shaun and a zombie break through the fence.
1:11:11 – A zombie puts his hand on David's shoulder.
1:22:16 – The zombies break the window that David is standing in front of.
1:33:46 – A zombified Ed leans down and attempts to eat Shaun's arm.