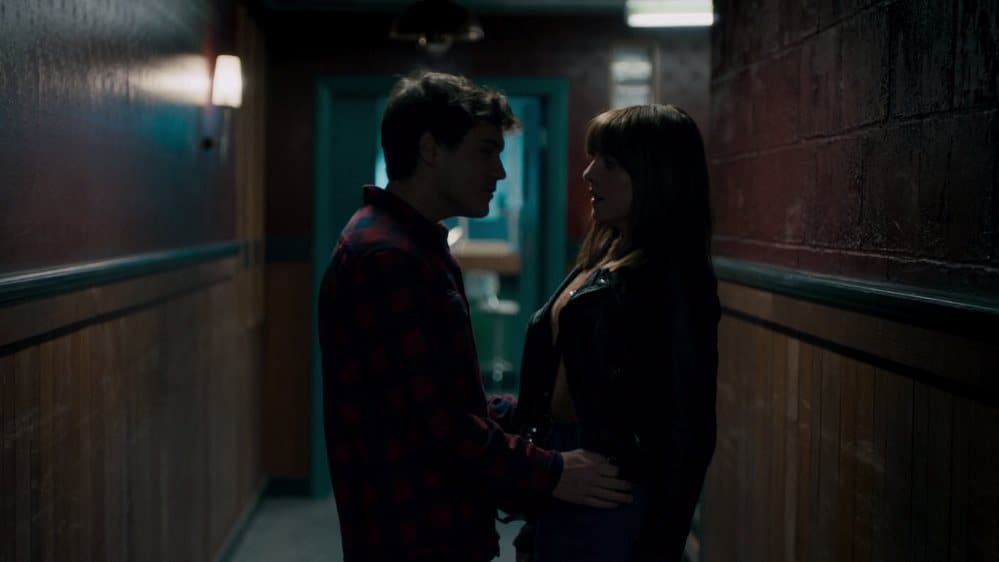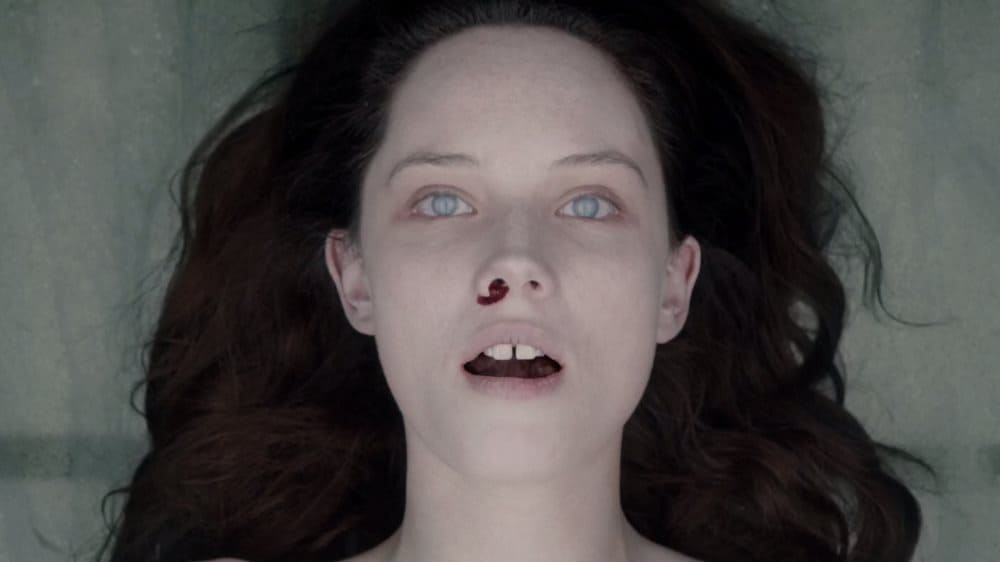 Synopsis: A father and son coroner team attempt to determine the cause of death of a mysterious "Jane Doe".
Director: André Øvredal
Runtime: 99 minutes
MPAA Rating: R
IMDb: 7.1/10  Rotten Tomatoes: 86%
Netflix (US): No
Jump Scares:  10 (2 major, 8 minor)
Jump Scare Rating: The Autopsy of Jane Doe sustains tension throughout and although some of the jump scares are quite effective, none are particularly creative or memorable.


WARNING: The following may contain spoilers
Jump Scare Times
10:55 – A girl jumps on Austin from behind (as a joke).
14:45 – Tommy rings the bell on the corpse's foot to scare Emma.
34:42 – Something moves inside the ventilation duct causing Austin to fall backwards.
49:37 – Austin looks underneath the door and sees a foot come into view.
49:44 – There is a loud bang on the door.
51:21 – Something pulls Tommy away and the door slams shut.
55:10 – Austin looks through the hole in the door and sees a decomposed face with eyes and mouth stitched shut.
1:05:31 – Tommy looks around and sees a face come out of the fog at him.
1:13:05 – There is another loud bang on the door.
1:18:12 – Austin turns around and Tommy is standing directly behind him.
(Major scares in bold)
Download a .srt file of the jump scares in The Autopsy of Jane Doe [more info].