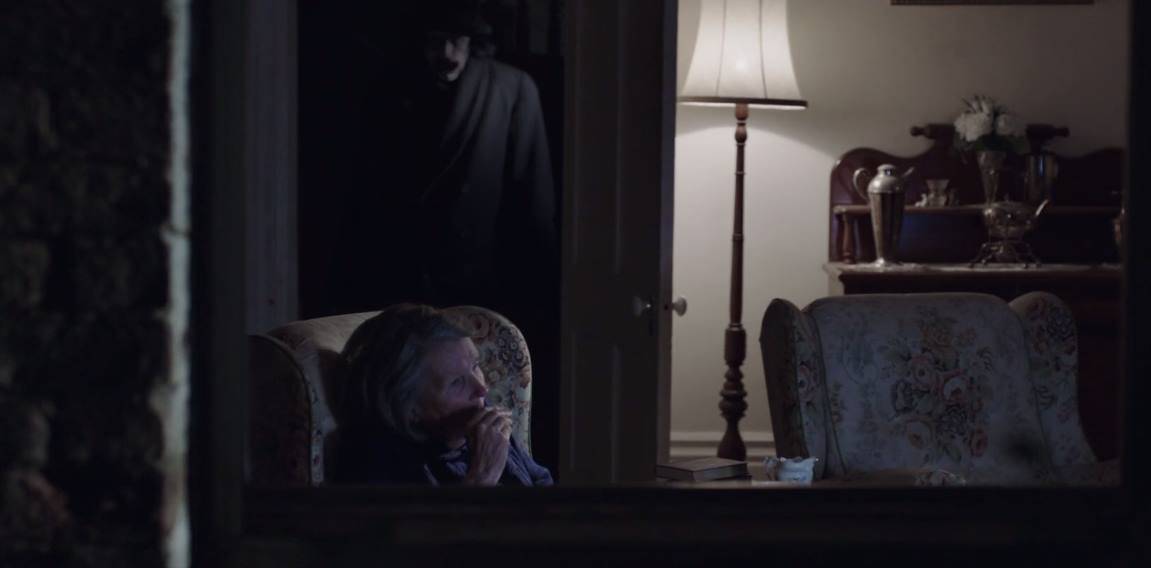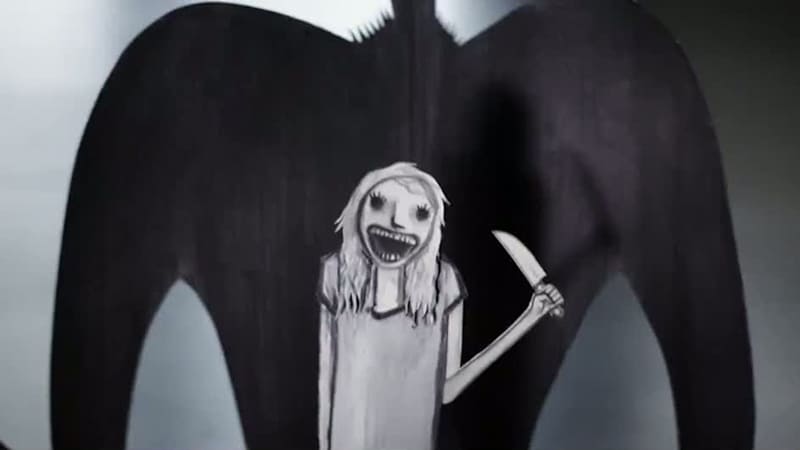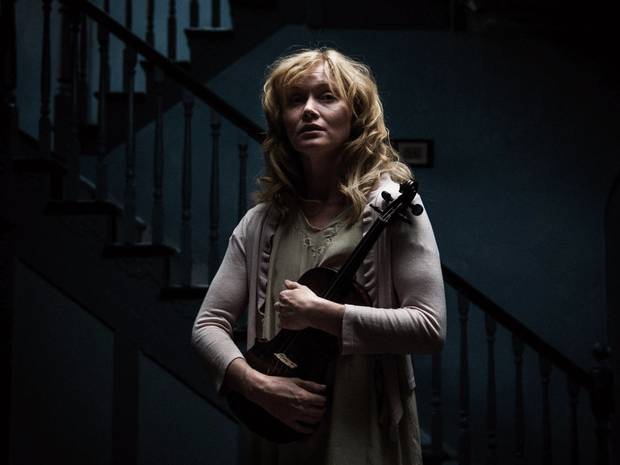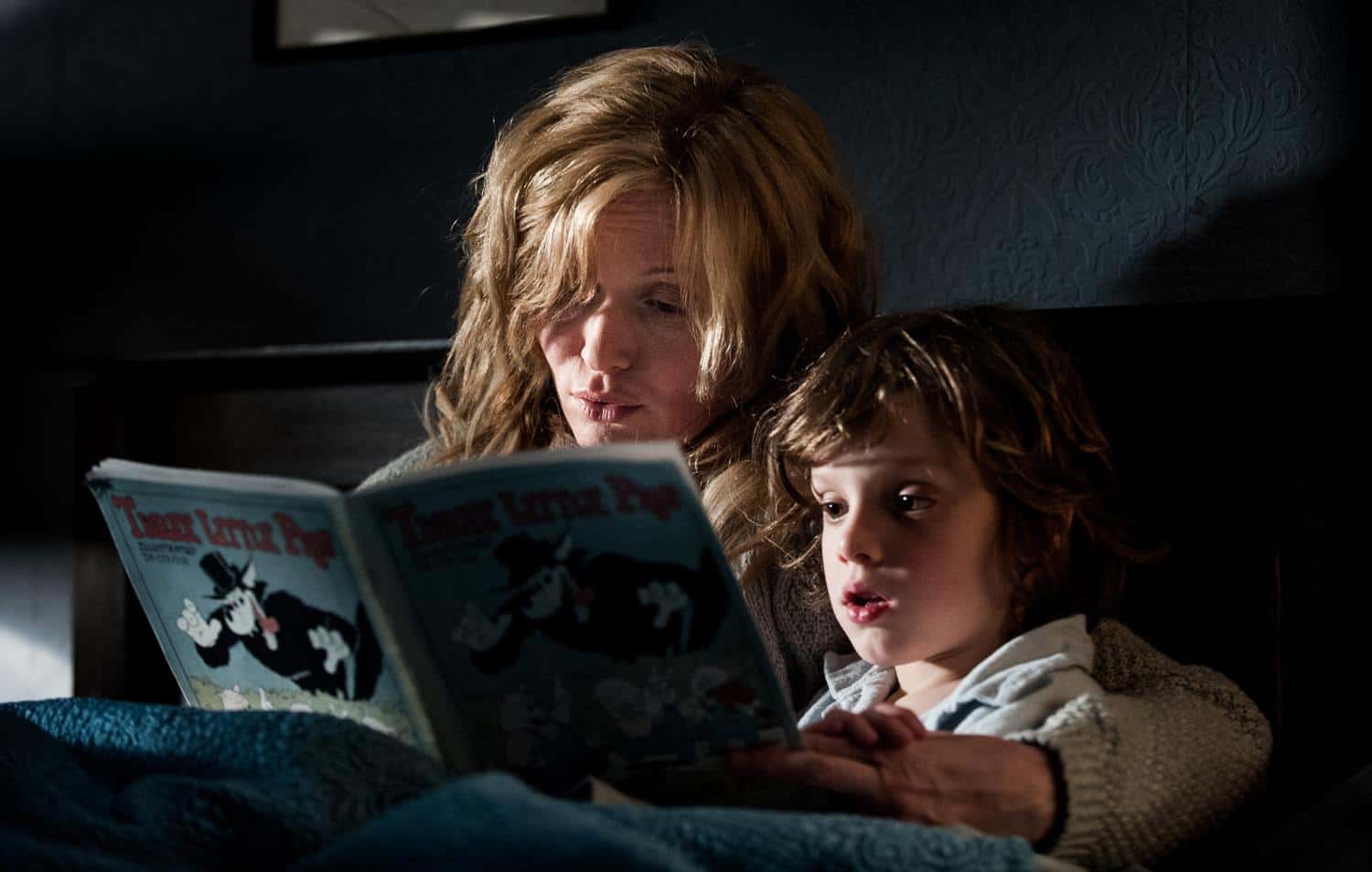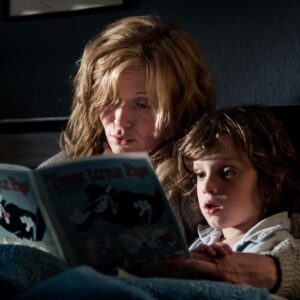 Synopsis: Solo mother Amelia and her troubled son Sam find a mysterious pop-up book about an entity known as The Babadook which Sam believes to be a real monster that poses a serious threat to both of them.
Director: Jennifer Kent
Runtime: 90 minutes
MPAA Rating: Unrated
IMDb: 6.9/10  Rotten Tomatoes: 98%
Netflix (US): Yes
Jump Scares:  11 (2 major, 9 minor)
Jump Scare Rating: The terror generated in this movie is more psychological rather than through jump scares however there are still a handful of jumpy moments, particularly around the 47 minute mark.


WARNING: The following may contain spoilers
Jump Scare Times
15:00 – Sam jumps on Amelia's bed.
25:42 – There is a loud thump followed by a scream.
44:23 – Amelia sees the Babadook through the window of Mrs. Roach's house.
47:20 – The Babadook crawls across the ceiling above Amelia's bed. [Video]
47:32 – The Babadook comes down towards Amelia who then wakes up from a nightmare. [Video]
52:09 – Amelia sees the Babadook through her rear view mirror.
55:34 – There is some loud inaudible talking just before Amelia wakes up.
1:04:43 – The Babadook stretches out his arms.
1:05:49 – A hat falls down into the fireplace.
1:13:19 – Amelia screams loudly at Sam.
1:24:07 – There is a loud roaring noise as something approaches Amelia.
(Major scares in bold)
Download a .srt file of the jump scares in The Babadook [more info].