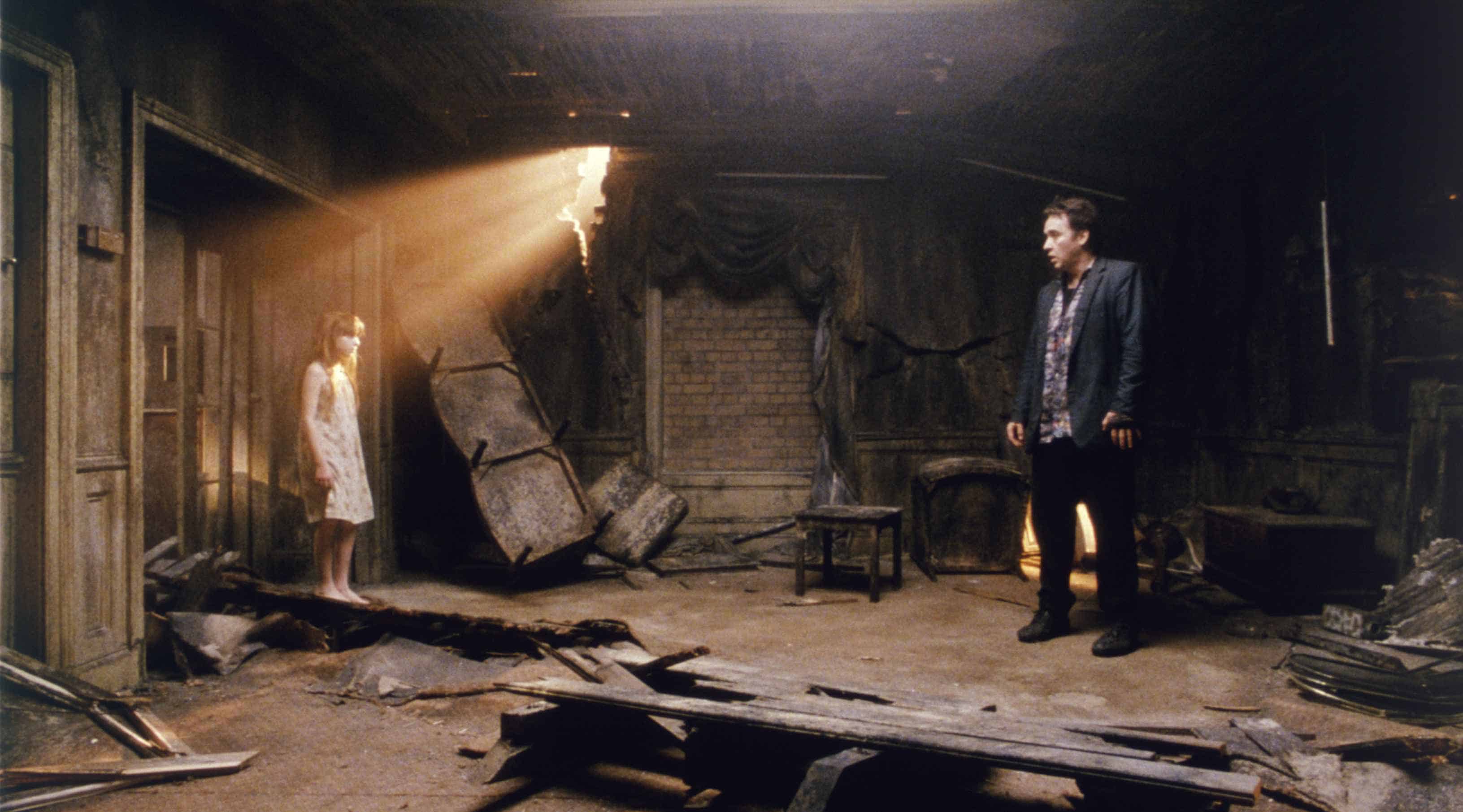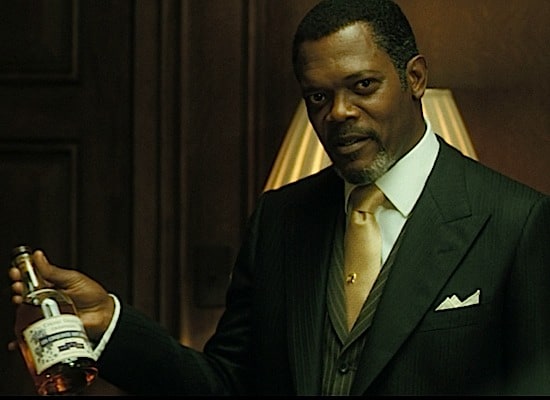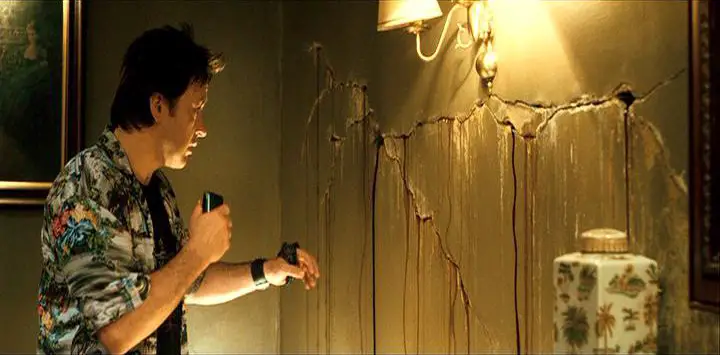 Synopsis: Mike Enslin, a renowned author who specializes in the debunking of paranormal occurrences, checks into room 1408 in the Dolphin Hotel which has been the site of many unexplained deaths over the past 95 years. Soon after settling in, he confronts genuine terror.
Director: Mikael Håfström
Runtime: 104 minutes
MPAA Rating: PG-13
IMDb: 6.8/10  Rotten Tomatoes: 79%
Netflix (US): No
Tags: Book Adaptation
Jump Scares:  8 (2 major, 6 minor)
Jump Scare Rating: A handful of relatively minor jump scares throughout the movie however one of the final scenes does contain a significant jump scare.


WARNING: The jump scare descriptions listed below may contain minor spoilers
Show Descriptions
Jump Scare Times
31:22 – Music begins to play when Mike is looking out the window.
39:31 – Music plays when Mike sits on the bed.
40:45 – After looking out the window, Mike looks inside and the window abruptly shuts on his hand.
45:42 – Mike looks out the window and sees someone approach the man in the adjacent building from behind. He spins around and is also attacked by a knife-wielding ghost. [Video]
58:07 – Mike climbs back into the window and a ghost jumps out at the same time.
1:01:27 – Mike turns on the light and sees a figure in the room with him.
1:06:50 – Mike crawls through the vents and finds a dead body which jumps when touched.
1:45:08 – Gerald looks in his car mirror and sees a burnt corpse sitting in the back seat. (bluray version) [Video]
(Major scares in bold)
Download a .srt file of the jump scares in 1408 [more info].