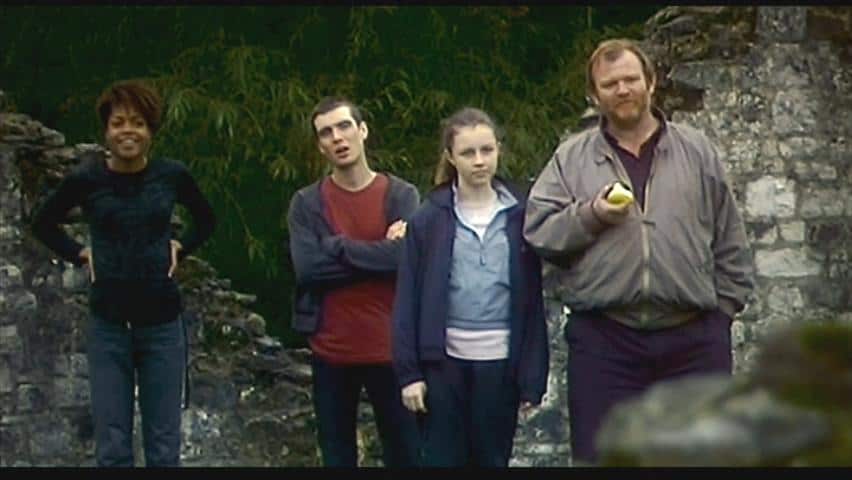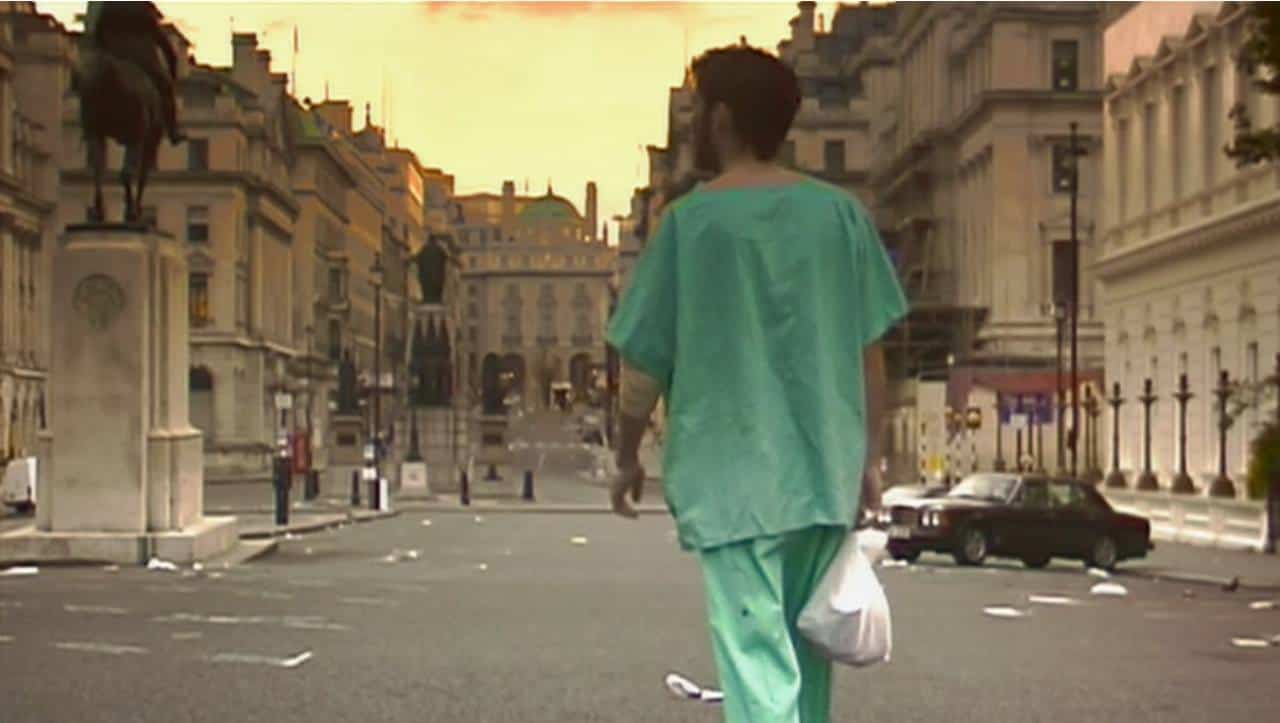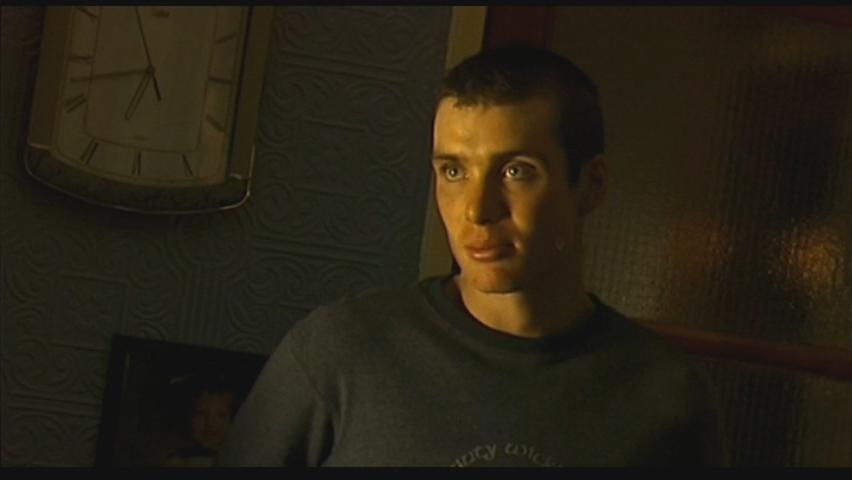 Synopsis: A group of animal rights activists accidentally release an incurable virus into the UK population that puts people into a zombie-like state.
Director: Danny Boyle
Runtime: 113 minutes
MPAA Rating: R
IMDb: 7.6/10  Rotten Tomatoes: 87%
Netflix (US): No
Tags: Post-Apocalyptic, Survival, Zombie
Jump Scares:  10 (0 major, 10 minor)
Jump Scare Rating: Several minor jump scares, usually involving the appearance of the infected, however most of these give a second or so of warning before they occur.


WARNING: The jump scare descriptions listed below may contain minor spoilers
Show Descriptions
Jump Scare Times
2:12 – A chimpanzee makes a loud noise.
12:00 – Jim sets off a car alarm.
28:34 – An infected individual jumps through a window.
33:34 – An infected screams from somewhere below Jim and Selena.
58:04 – Jim wakes up in a nightmare.
1:04:53 – A crow starts cawing loudly.
1:33:04 – An infected jumps on the truck that Henry is trying to start.
1:35:17 – One of the soldiers turns around and sees an infected at the window, who then jumps through the window and attacks the soldier.
1:40:08 – An infected tries to break into the room where Jim and a soldier are.
1:43:53 – An infected breaks through the back window of the car and attacks Henry.
Download a .srt file of the jump scares in 28 Days Later [more info].