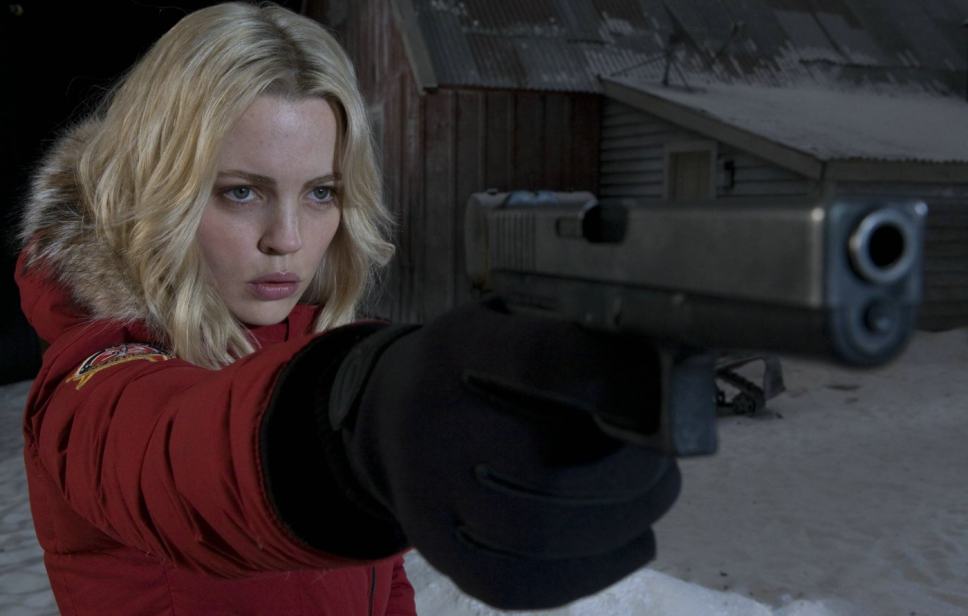 Synopsis: An Alaskan town is struck with darkness for a month and becomes attacked by a gang of bloodthirsty vampires.
Director: David Slade
Runtime: 113 minutes
MPAA Rating: R
IMDb: 6.6/10  Rotten Tomatoes: 51%
Netflix (US): No
Tags: Book Adaptation, Survival, Vampire
Jump Scares: 9 (0 major, 9 minor)
Jump Scare Rating: Several minor jump scares throughout, most occur between the 15 and 30 minute mark or near the end of the film.

WARNING: The jump scare descriptions listed below may contain minor spoilers
Show Descriptions
Jump Scare Times
17:25 – A silhouette runs past the camera.
22:41 – Gabe gets grabbed from behind while playing rock, paper, scissors.
27:24 – A severed head is found by Eben on a pole.
28:35 – A body flies through the window.
29:02 – John gets slashed by a hand.
1:02:16 – Wilson gets grabbed by a vampire.
1:07:30 – A girl runs through the doorway.
1:12:43 – A vampire jumps from the air.
1:31:48 – One of the group members gets attacked by a vampire.
Download a .srt file of the jump scares in 30 Days of Night [more info].