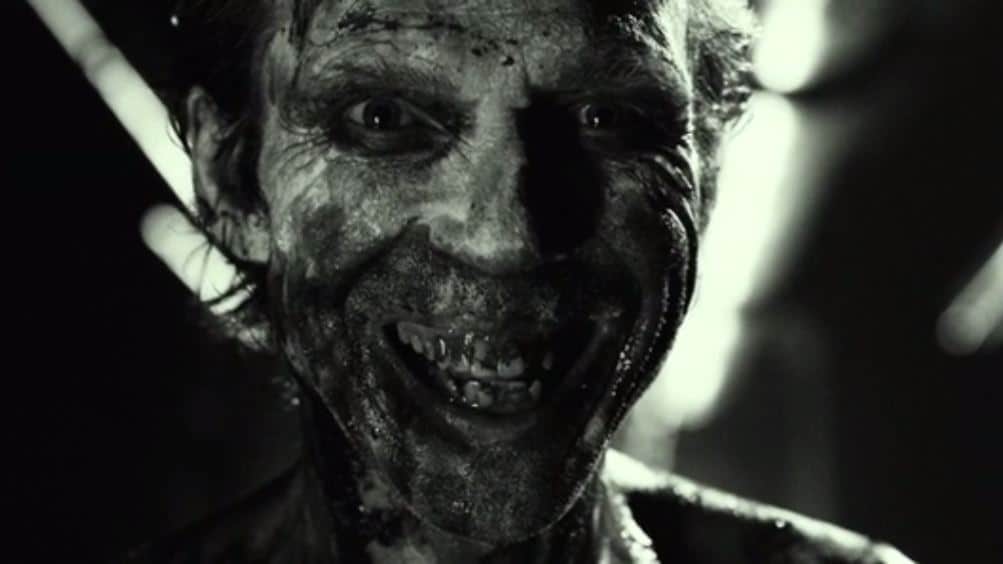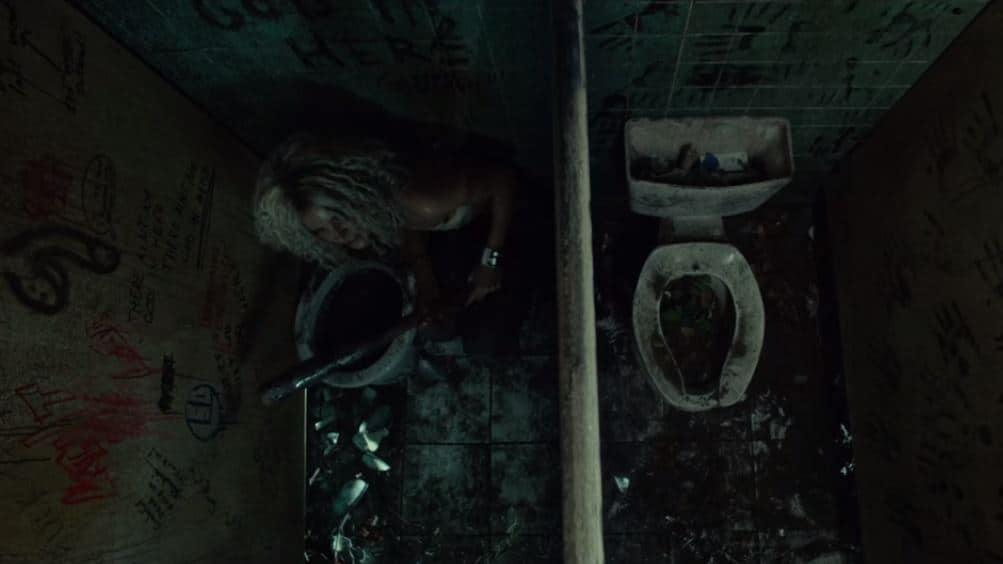 Synopsis: On the day before Halloween, a group of carnival workers are kidnapped and forced to play a twisted game where they must survive 12 hours while being pursued by a gang of sadistic clowns.
Director: Rob Zombie
Runtime: 103 minutes
MPAA Rating: R
IMDb: 5.1/10  Rotten Tomatoes: 48%
Netflix (US): No
Tags: Gory, Low Budget, Survival
Jump Scares:  8 (0 major, 8 minor)
Jump Scare Rating: The majority of the jump scares occur in a 7 minute window between the 35 and 42 minute marks. Many of the scares are accompanied by a loud sound effect in an attempt to enhance their effectiveness.

WARNING: The jump scare descriptions listed below may contain minor spoilers
Show Descriptions
Jump Scare Times
35:28 – Sick-Head suddenly appears underneath the door of the toilet cubicle that Charly is hiding in.
36:27 – Levon bursts into the toilet cubicle startling Charly.
36:39 – Sick-Head grabs Levon from behind.
37:11 – Sick-Head returns as Charly attempts to treat Levon.
41:41 – Sick-Head suddenly spasms as he lies on the floor.
52:27 – The lady tied to the mattress suddenly moves and cries out.
1:15:29 – A hand is placed over Venus's mouth.
1:30:15 – Doom-Head appears behind Charly.
(Major scares in bold)
Download a .srt file of the jump scares in 31 [more info].