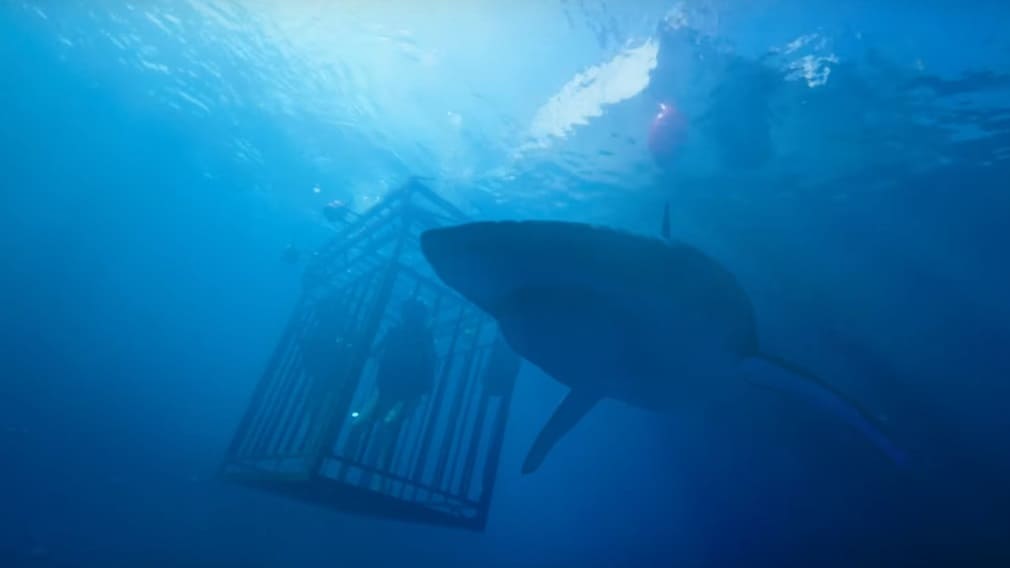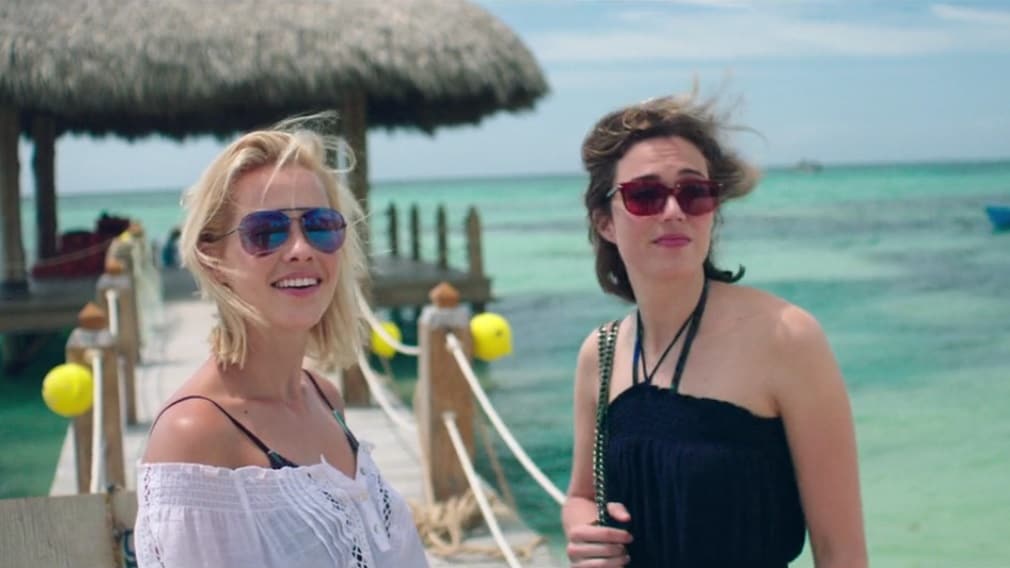 Synopsis: Two sisters find themselves trapped at the bottom of the ocean surrounded by sharks after their cage diving expedition goes horribly wrong.
Director: Johannes Roberts
Runtime: 89 minutes
MPAA Rating: PG-13
IMDb: 5.7/10  Rotten Tomatoes: 55%
Netflix (US): Yes
Tags: Shark
Jump Scares:  11 (3 major, 8 minor)
Jump Scare Rating: The sharks sudden appearances are responsible for the bulk of the jump scares. For the first few shark encounters we get a small amount of warning as we see the shark approach from a distance however the attacks at 48:53 and 52:43 occur with no warning and are quite startling.


WARNING: The jump scare descriptions listed below may contain minor spoilers
Show Descriptions
Jump Scare Times
24:19 – Lisa and Kate drop the camera and a shark suddenly appears from below and eats it.
25:12 – There is a loud bang and the cage drops slightly.
42:14 – The shark passes just above Kate.
42:27 – The shark bangs into the cage as Kate tries to open the hatch.
42:53 – The shark bites one of the bars on the cage.
48:53 – The shark suddenly attacks Lisa as she approaches the opening of the cavern she is hiding in.
52:43 – The shark suddenly swims into Lisa.
52:52 – Lisa bumps into Javier who tells her to get back to the cage, he is then attacked by the shark.
53:52 – Lisa turns around and Javier's dead body appears right in front of her.
1:02:57 – After Kate says "open the hatch" the shark attacks her.
1:16:46 – Lisa lights a flare to reveal several sharks are circling them.
(Major scares in bold)
Download a .srt file of the jump scares in 47 Meters Down [more info].