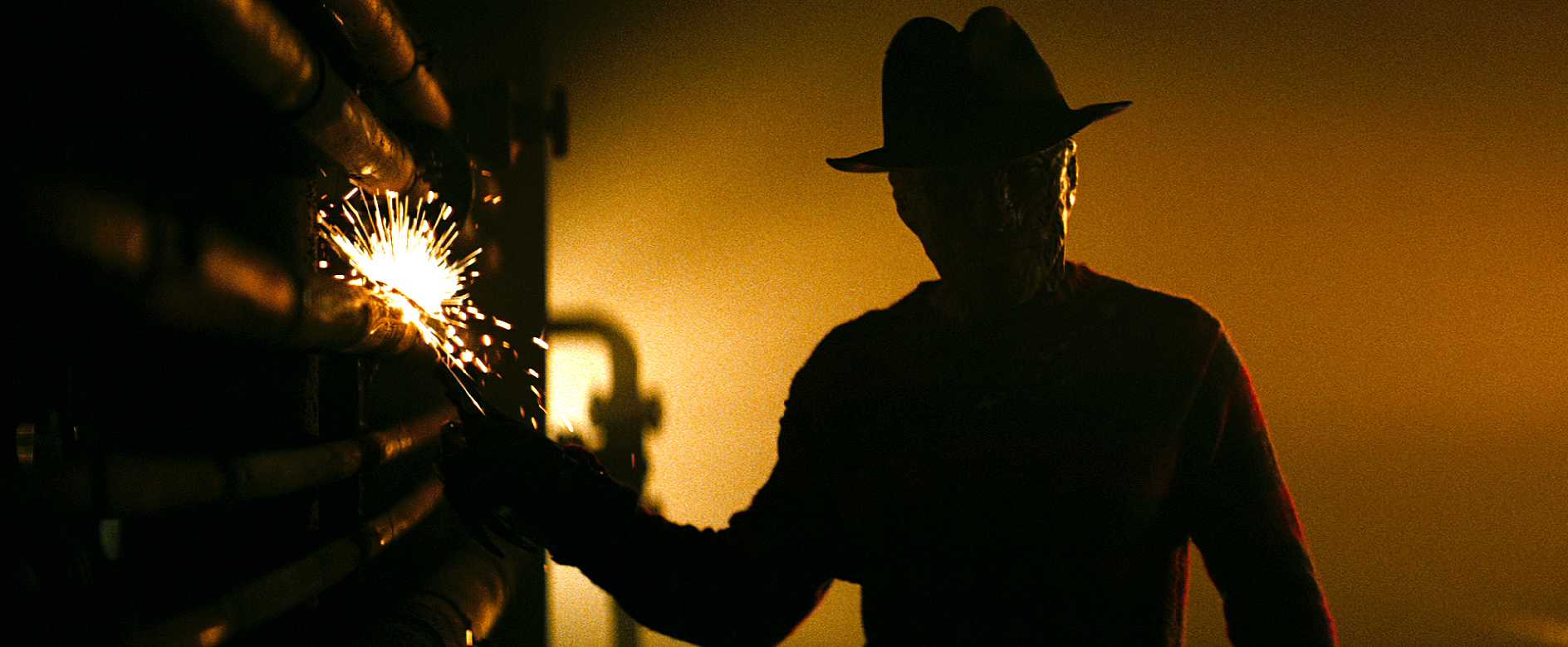 Synopsis: A group of young adults are haunted by a finger-bladed spectre in their dreams.
Director: Samuel Bayer
Runtime: 95 min
MPAA Rating: R
IMDb: 5.2/10  Rotten Tomatoes: 15%
Netflix (US): No
Tags: Slasher
Jump Scares: 15 (0 major, 15 minor)
Jump Scare Rating: A relatively large number of jump scares however none are particularly memorable. Most of the film's scary parts occur during dream sequences.


WARNING: The jump scare descriptions listed below may contain minor spoilers
Show Descriptions
Jump Scare Times
8:54 – Dean falls asleep and Freddy grabs him.
10:26 – A hand grabs Kris from the ground.
17:41 – Freddy jumps out at Kris in the attic.
23:44 – Someone jumps into view from outside Kris's window.
27:30 – A silhouette walks past the camera when  Kris is in a hallway.
29:23 – Kris lies back down on her bed but Freddy is lying there and says "found you".
31:17 – Jesse jumps behind Nancy as she is painting.
36:56 – Quentin walks through the library and sees Freddy reading to kids. Freddy then spins around.
40:13 – Jesse gets attacked in his dream from behind.
1:04:13 – Freddy pulls Nancy out of the car.
1:11:06 – Freddy stands ahead of the car while Quentin is driving.
1:12:26 – Quentin sees Freddy attack Nancy.
1:20:39 – Freddy grabs Quentin.
1:22:50 – As Jesse hides in the closet, Freddy appears next to her and says "boo!"
1:30:28 – Freddy appears in the mirror behind Nancy's mother.
Download a .srt file of the jump scares in A Nightmare on Elm Street [more info].