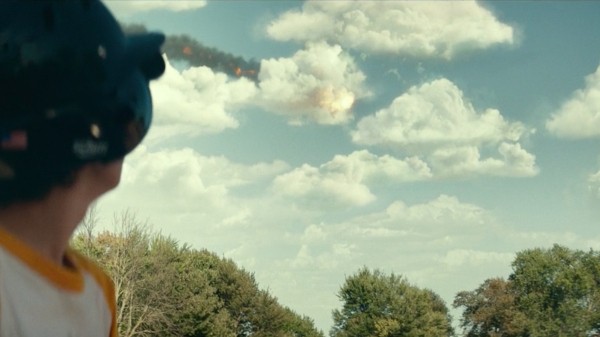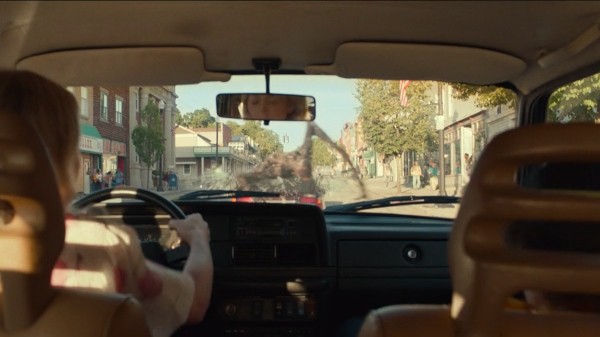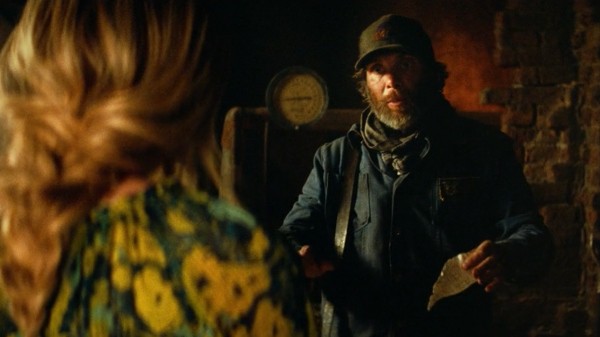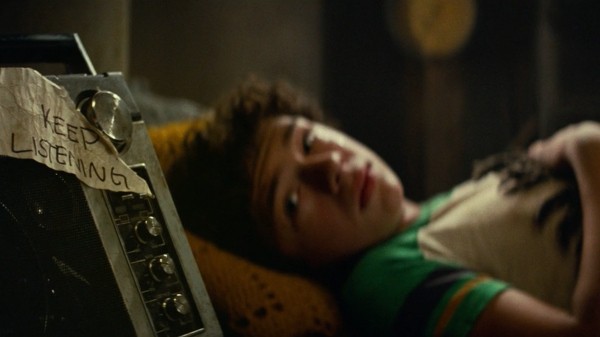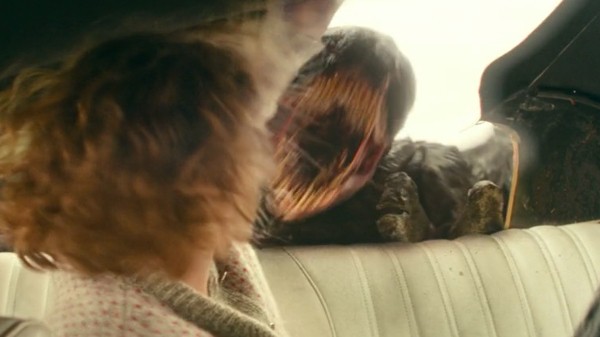 See below for the exact times and descriptions of the 18 jump scares in A Quiet Place Part II, which has a jump scare rating of 4.0.
Jump Scare Rating: Part II is a bigger, scarier, taller rollercoaster packed with jump scares. Lots of creepy monster moments, and a few surprises that makes this a hold on tight to the edge of your seat horror lover extravaganza!


Synopsis: After the terrifying events at the Abbott family farm, Evelyn and her children are forced to leave home in search of a new life. Along the way they discover an evil more menacing and deadly than the creatures attempting global domination.
Contributor: Kelly Gajer contributed all the information on this page (Sign up now to become a contributor too! Learn more)
Director: John Krasinski
Runtime: 97 minutes
WARNING: The jump scare descriptions listed below may contain minor spoilers

Jump Scare Times
The jump scare timings listed below are based on a theatrical viewing and are approximate only.
00:07:48 – The creature smashes against the police car while Lee is speaking to Officer Ronnie.
00:08:23 – A creature lands on a car in front of Evelyn and her kids.
00:08:49 – As Evelyn blindly drives in reverse, a creature climbs out of a smashed tour bus windshield.
00:11:46 – The creature leaps towards Officer Ronnie and slams into the police car.
00:20:08 – Evelyn steps on a trip wire which drops a large rope full of glass bottles.
00:20:51 – Marcus steps on a bear trap alerting the aliens to the family's location.
00:22:52 – Emmett grabs Evelyn as she enters the refinery to silence her as an alien crawls down the wall behind her.
00:40:15 – Reagan is startled by a pack of birds hiding in the train.
00:41:51 – The body of a dead person falls against Reagan as she releases the first aid box from the train's restroom.
00:42:09 – Reagan doesn't hear the creature board the train after she falls backward.
00:58:07 – Emmett is startled by something as he attempts to unmoor the boat.
01:00:10 – An unknown girl startles Emmett.
01:00:21 – Marcus parts the curtain and discovers Emmett's wife's corpse.
01:18:20 – A creature leaps onto the convertible and rips open the soft top.
01:18:37 – A creature leaps onto the convertible AGAIN!
01:19:18 – A creature grabs a man and drags him out from under a garage door.
01:19:41 – A creature rips off the door.
01:24:46 – A creature rips the furnace door open as Evelyn tries to close and lock it.
(Major jump scares in bold)
Report inaccurate data: Contact us with the URL of this page and a description of what data is inaccurate. We'll work to get it fixed!