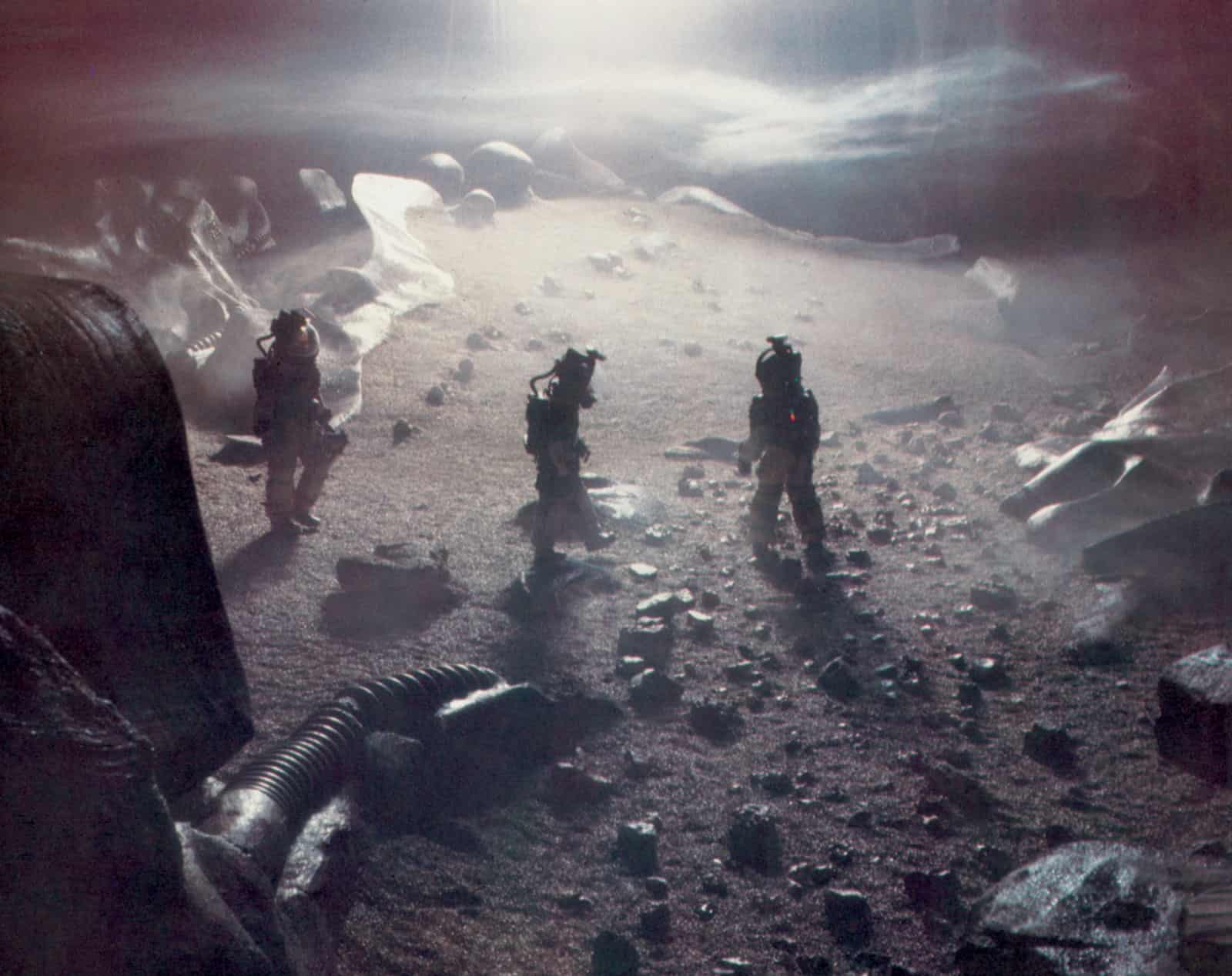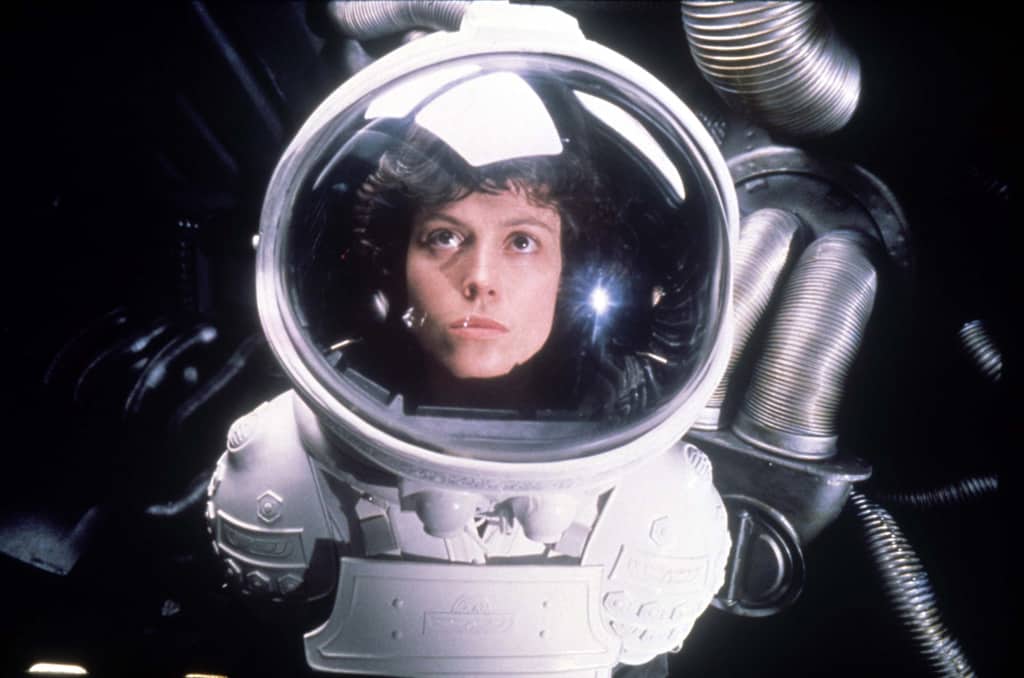 Synopsis: The crew of the space ship Nostromo receive a distress call from a nearby vessel where they discover a malevolent alien life form.
Director: Ridley Scott
Runtime: 117 minutes (original cut)
MPAA Rating: R
IMDb: 8.5/10  Rotten Tomatoes: 97%
Netflix (US): No
Tags: Body Horror, Extraterrestrial, Sci-Fi, Survival
Jump Scares:  11 (1 major, 10 minor)
Jump Scare Rating: Relies more on it's claustrophobic atmosphere than jump scares. The most effective jump scene occurs about 75 minutes into the movie.

WARNING: The jump scare descriptions listed below may contain minor spoilers
Show Descriptions
Jump Scare Times
34:28 – A Facehugger jumps out of the egg and lands on Kane's helmet.
47:39 – Dallas accidentally kicks something over, causing Ripley to cry out in surprise.
48:38 – The Facehugger drops onto Ripley's shoulder.
48:55 – The Facehugger twitches as Ash pokes it.
56:08 – Blood spurts out of Kane's chest and a few seconds later an alien bursts out of it.
1:02:58 – A cat hisses and runs away.
1:07:31 – The alien comes into view behind Brett.
1:15:42 – An alien appears in front of Dallas. [Video]
1:23:48 – Ash grabs Parker.
1:31:55 – The cat jumps out at Ripley.
1:46:49 – An alien hand extends out in front of Ripley.
(Major scares in bold)
Download a .srt file of the jump scares in Alien [more info].