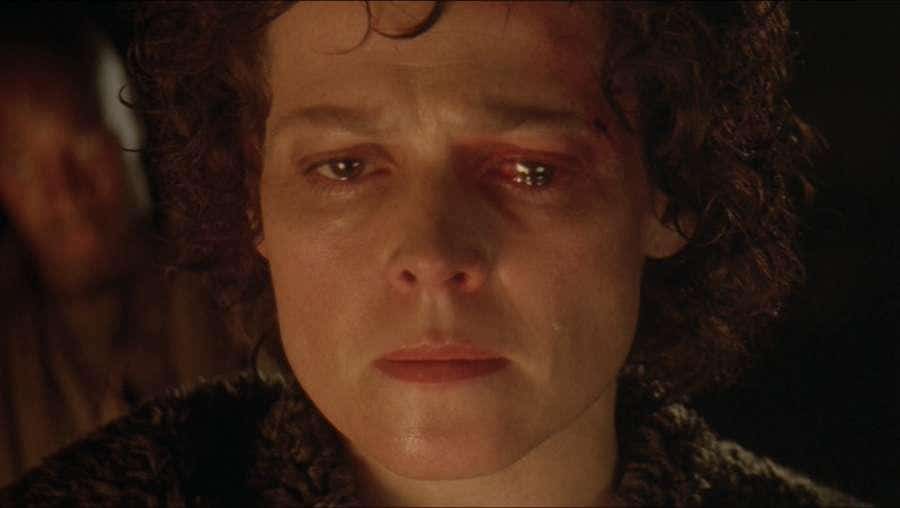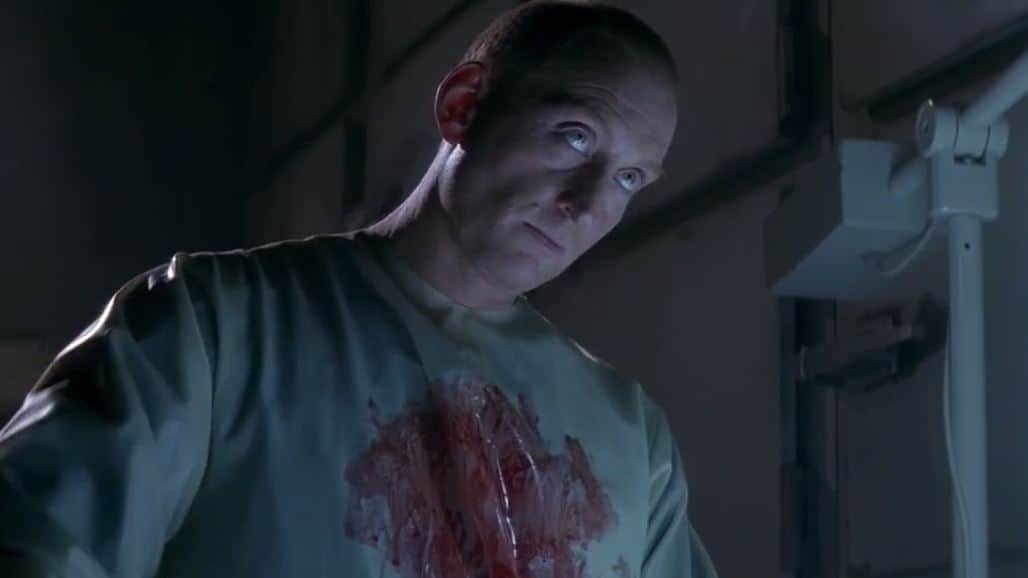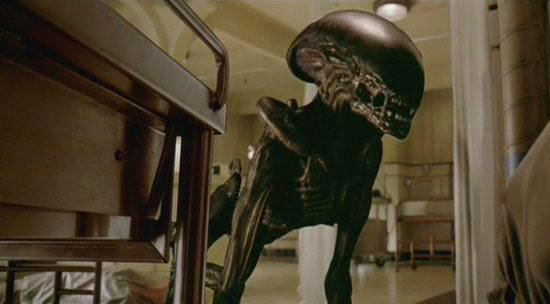 Synopsis: Following the events of Aliens, Ripley crash lands on an inhabited planet housing a maximum security prison however she soon discovers an alien stowaway that threatens the safety of the prison's inhabitants.
Director: David Fincher
Runtime: 145 minutes (assembly cut)
MPAA Rating: R
IMDb: 6.4/10  Rotten Tomatoes: 44%
Netflix (US): No
Tags: Action, Body Horror, Extraterrestrial, Sci-Fi, Survival
Jump Scares:  12 (1 major, 11 minor)
Jump Scare Rating: Most of the scares in Alien 3 are "slow" scares that audiences will generally see coming; often the music reaches a crescendo or a character reacts briefly before the scare occurs.

WARNING: The jump scare descriptions listed below may contain minor spoilers
Show Descriptions
Jump Scare Times
1:30 – There is a brief cut during the opening credits where a glass capsule cracks (another cut at 2:46 where an explosion occurs may also startle viewers).
29:11, 29:25, 29:33 – There are several quick cuts during the sermon as the alien attempts to break out from inside the ox (it finally breaks out at 29:33).
38:59 – The alien suddenly spits acid in Murphy's face.
54:14 – Rains sees the alien.
55:31 – The alien drops down on Boggs.
55:52 – The scene suddenly cuts to Bishop's remains being thrown onto a table.
1:08:04 – The alien grabs Clemens through the shower curtain.
1:10:48 – The alien pulls Andrew into the vent above.
1:20:01 – The alien suddenly appears in front of an inmate as he climbs up a ladder.
1:58:19 – An alien hand bursts through the door in front of a prisoner. [Video]
2:00:29 – The alien appears in front of an inmate.
2:10:50 – The alien suddenly leaps out of the molten lead.
(Major scares in bold)
Download a .srt file of the jump scares in Alien 3 [more info].