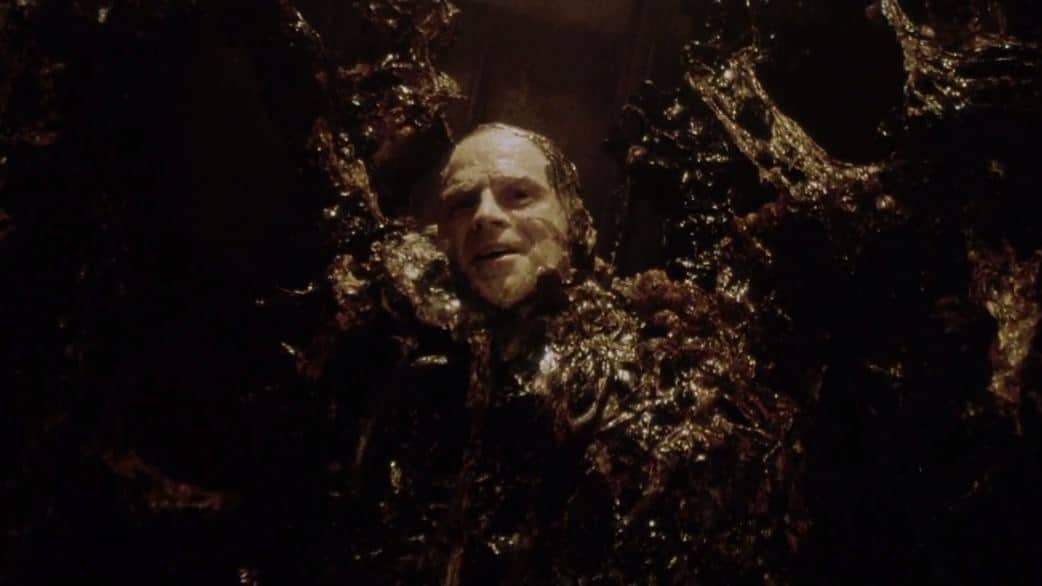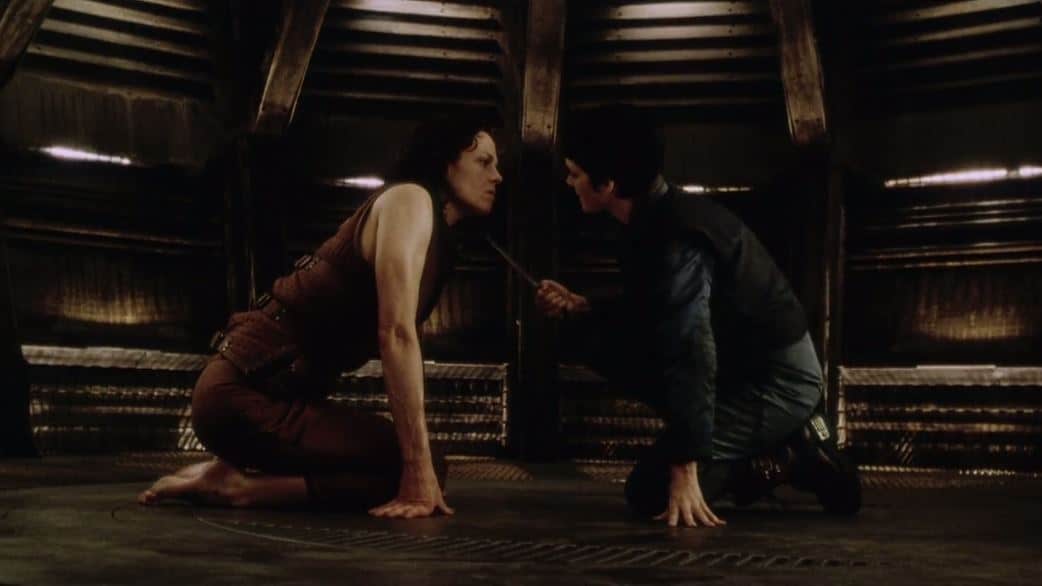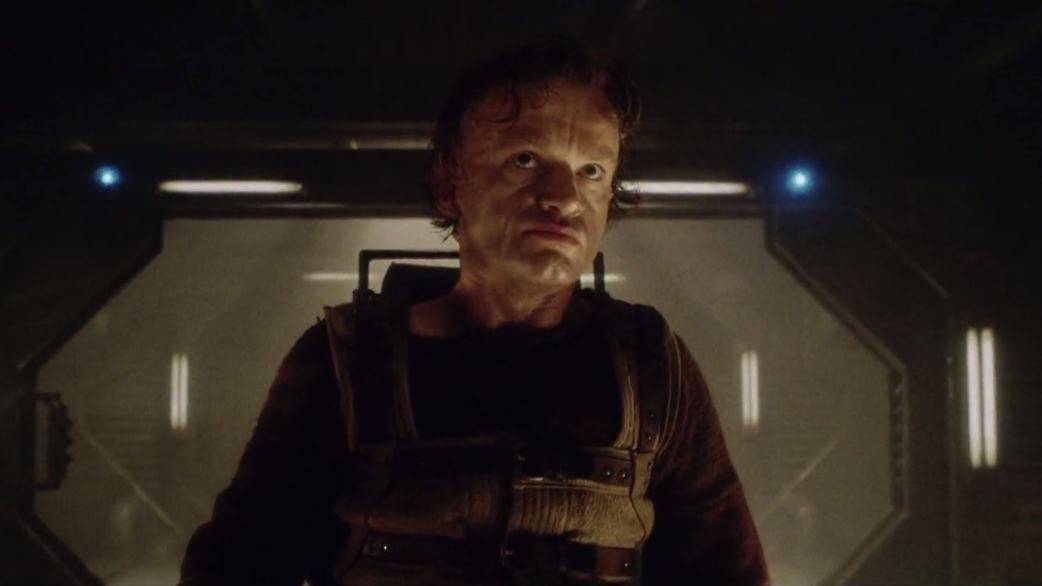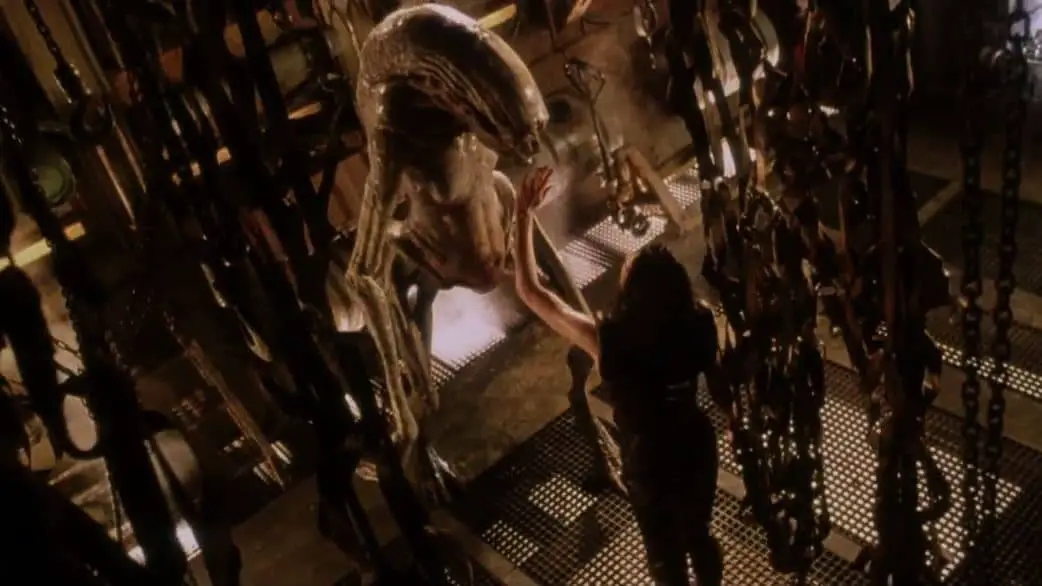 Synopsis: A clone of Ellen Ripley, infused with alien DNA, must team up with a group of space pirates to fight aliens that have breached containment on a military research vessel.
Director: Jean-Pierre Jeunet
Runtime: 116 minutes (2003 special edition)
MPAA Rating: R
IMDb: 6.3/10  Rotten Tomatoes: 54%
Netflix (US): No
Tags: Action, Body Horror, Extraterrestrial, Sci-Fi, Survival
Jump Scares:  9 (1 major, 8 minor)
Jump Scare Rating: There are a moderate amount of jump scares in Alien: Resurrection after a quiet first 30 minutes. Most coincide with the sudden appearance of the aliens and very few are particularly startling or scary.


WARNING: The jump scare descriptions listed below may contain minor spoilers
Show Descriptions
Jump Scare Times
31:45 – The alien's tongue comes out of its mouth and slams into the glass barrier.
41:07 – An alien hand grabs Dr. Gediman and pulls him into the hole.
47:57 – A broken hose drops down and starts hissing behind Elgyn. [Video]
1:04:15 – An apparently dead man suddenly jumps up and yells.
1:13:25 – A Face Hugger jumps on to Ripley's face.
1:32:25 – Purvis is suddenly shot.
1:37:54 – The alien snaps at Ripley.
1:41:25 – An alien roars from behind Call.
1:42:34 – The dying alien suddenly roars at Call once more.
(Major scares in bold)
Download a .srt file of the jump scares in Alien: Resurrection [more info].