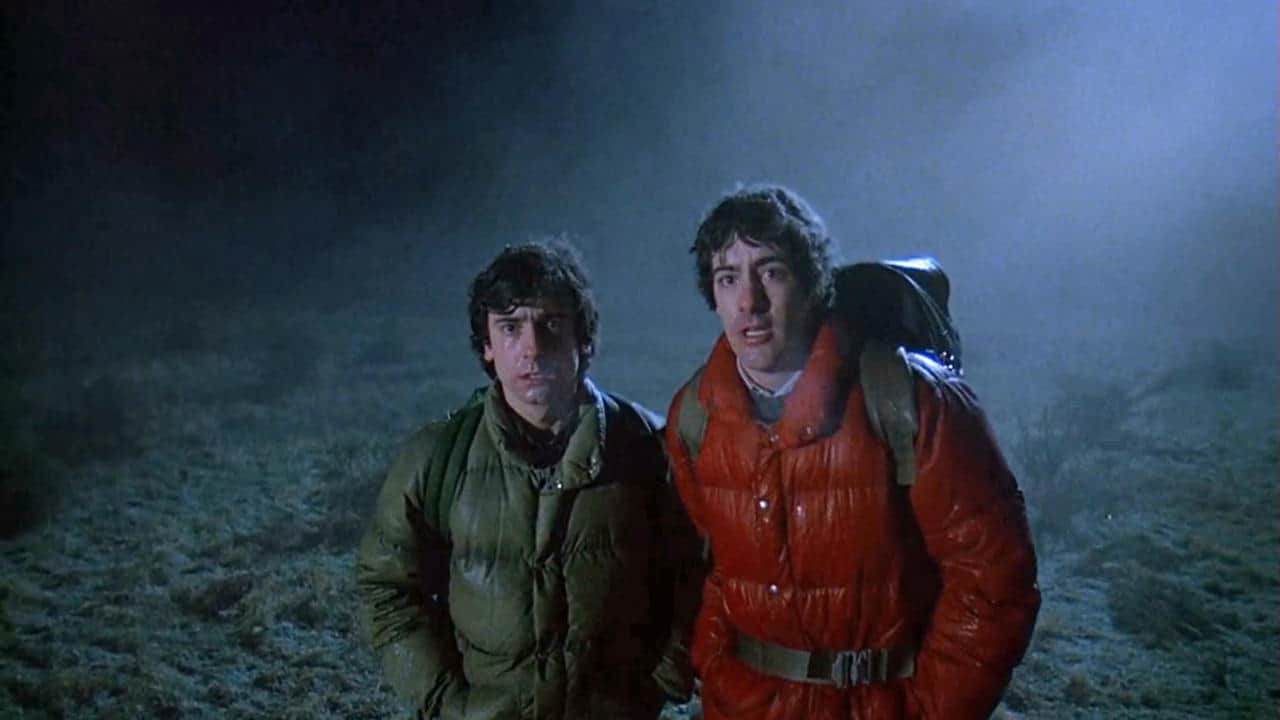 Synopsis: Two American friends, David and Jack, are on a backpacking holiday in England when they are attacked by a werewolf resulting in Jack dying and David being badly injured. During his recovery in hospital David begins to suspect that he has himself been transformed into a werewolf.
Director: John Landis
Runtime: 97 minutes
MPAA Rating: R
IMDb: 7.6/10  Rotten Tomatoes: 89%
Netflix (US): No
Jump Scares:  14 (2 major, 12 minor)
Jump Scare Rating: Most of the scares in the early part of the movie occur during dream sequences. There is a well done and quite unexpected jump scare at the 33 minute mark just after David wakes from a dream.


WARNING: The jump scare descriptions listed below may contain minor spoilers
Show Descriptions
Jump Scare Times
16:16 – David is knocked down by a werewolf which then begins to attack Jack.
16:43 – The werewolf attacks David.
25:18 – During a dream sequence, a naked David jumps on a deer and begins eating it.
28:52 – During another dream sequence, Jack suddenly opens his eyes and growls at Nurse Alex.
32:03 – A man opens the front door and is gunned down by some strange looking mutants.
32:52 – Nurse Alex opens the curtains and is attacked by a mutant. [Video]
43:18 – David adjusts the bathroom mirror and sees un-dead Jack in the reflection. [Video]
1:02:23 – A werewolf jumps out and attacks a young couple.
1:03:58 – The scene abruptly cuts to a telephone ringing.
1:06:27 – There is a close up of the werewolf's face and a loud growling noise before the scene cuts to a train.
1:09:17 – The scene abruptly cuts to a lion roaring at a zoo.
1:27:52 – A man is attacked by a werewolf in the movie theater.
1:29:35 – The werewolf bursts through the door to the movie theater.
1:33:10 – The werewolf roars and is repeatedly shot.
(Major scares in bold)
Download a .srt file of the jump scares in An American Werewolf in London [more info].