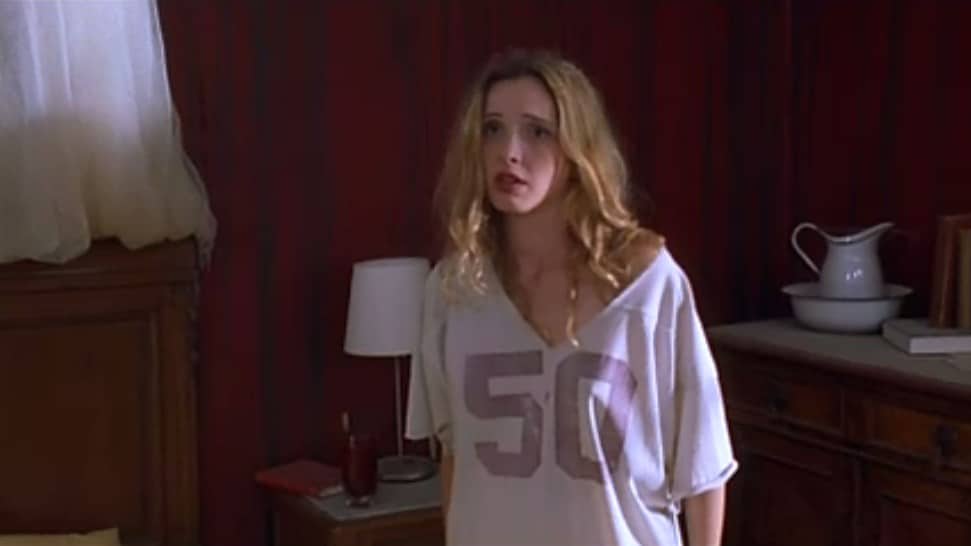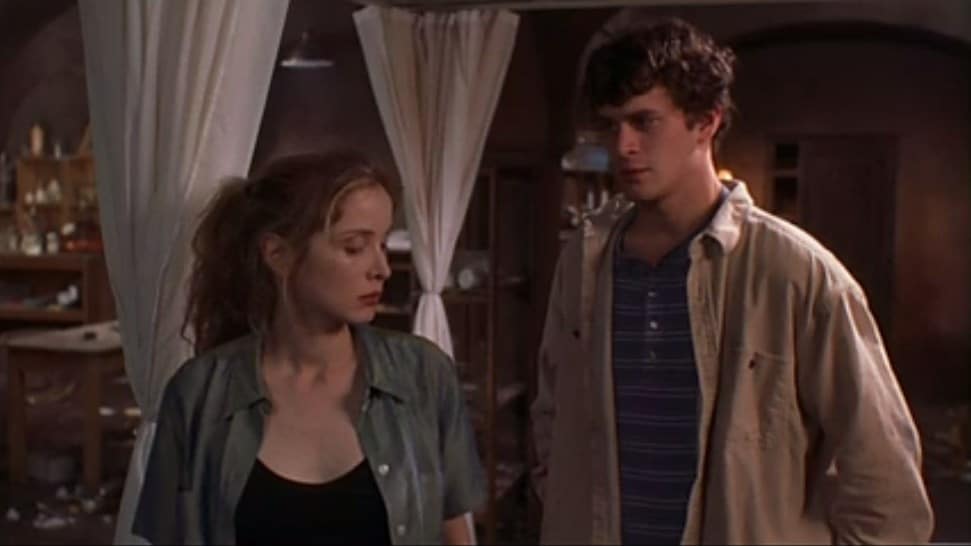 Synopsis: After rescuing a mysterious woman in Paris, an American traveler finds himself caught up with a secret society of French werewolves
Director: Anthony Waller
Runtime: 105 minutes
MPAA Rating: R
IMDb: 5.1/10  Rotten Tomatoes: 7%
Netflix (US): No
Jump Scares:  11 (0 major, 11 minor)
Jump Scare Rating: Several jump scares starting from about 30 minutes into the movie however none of them are particularly scary with the exception of a moderate scare just before the 59 minute mark.

WARNING: The jump scare descriptions listed below may contain minor spoilers
Show Descriptions
Jump Scare Times
34:43 – Chris looks behind a curtain and a werewolf lunges at him.
35:44 – A werewolf appears out of the darkness and attacks Brad.
42:33 – As Serafine removes her top, Andy briefly has a vision of her as a werewolf.
43:39 – Andy sees the disfigured ghost of Serafine's mother.
50:45 – Andy sees Brad's head on a plate of food.
55:45 – Andy, now transformed into a werewolf, jumps out of the fountain and attacks Amy.
57:11 – Andy's shadow appears on the wall behind Amy.
58:57 – An apparently dead Amy suddenly opens her eyes and talks to Andy.
1:16:57 – A transformed werewolf suddenly jumps out from underneath some robes.
1:21:51 – A werewolf attacks two of the police.
1:27:18 – A werewolf jumps through a train window, shortly after the werewolf bursts into the passengers section of the train.
Download a .srt file of the jump scares in An American Werewolf in Paris [more info].