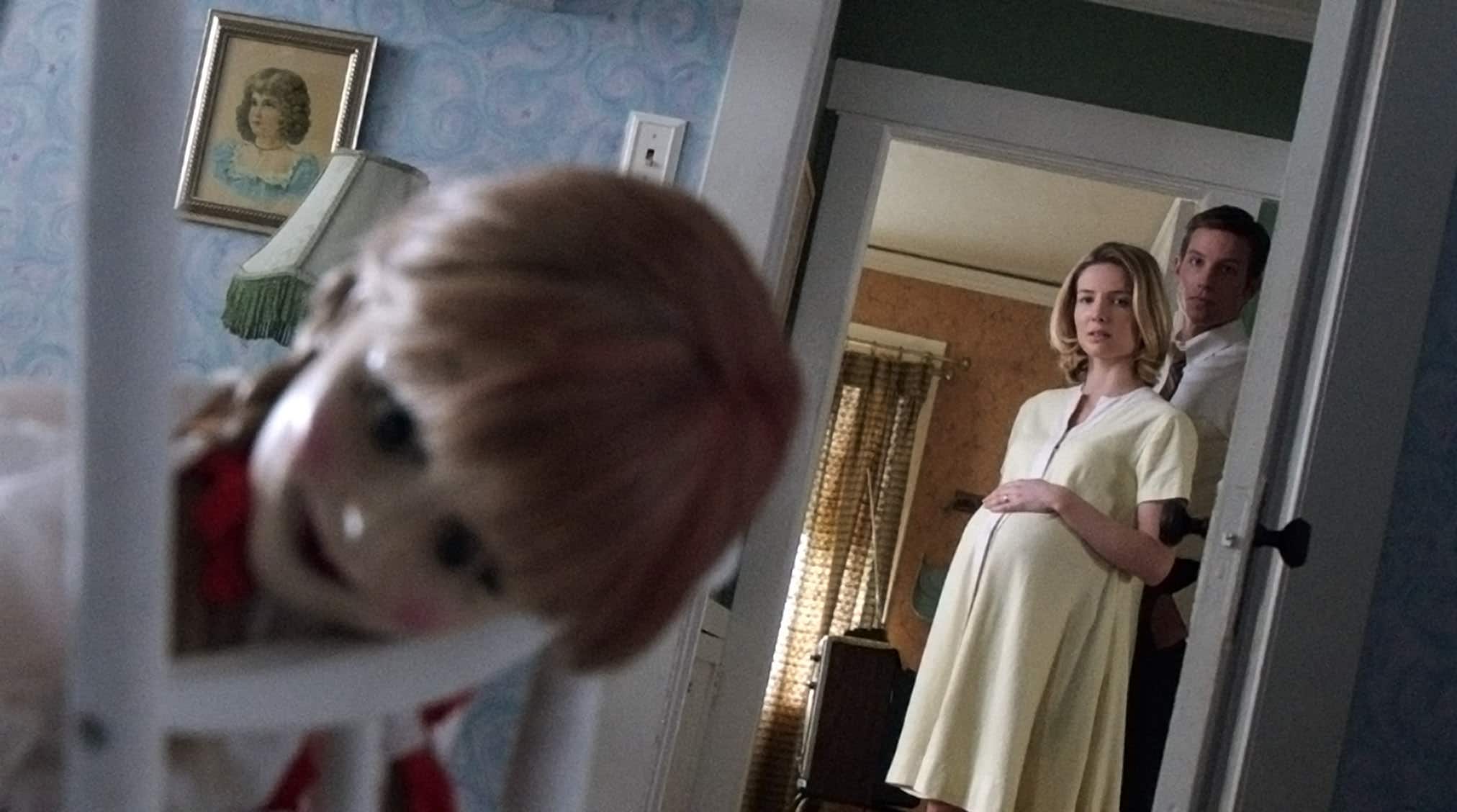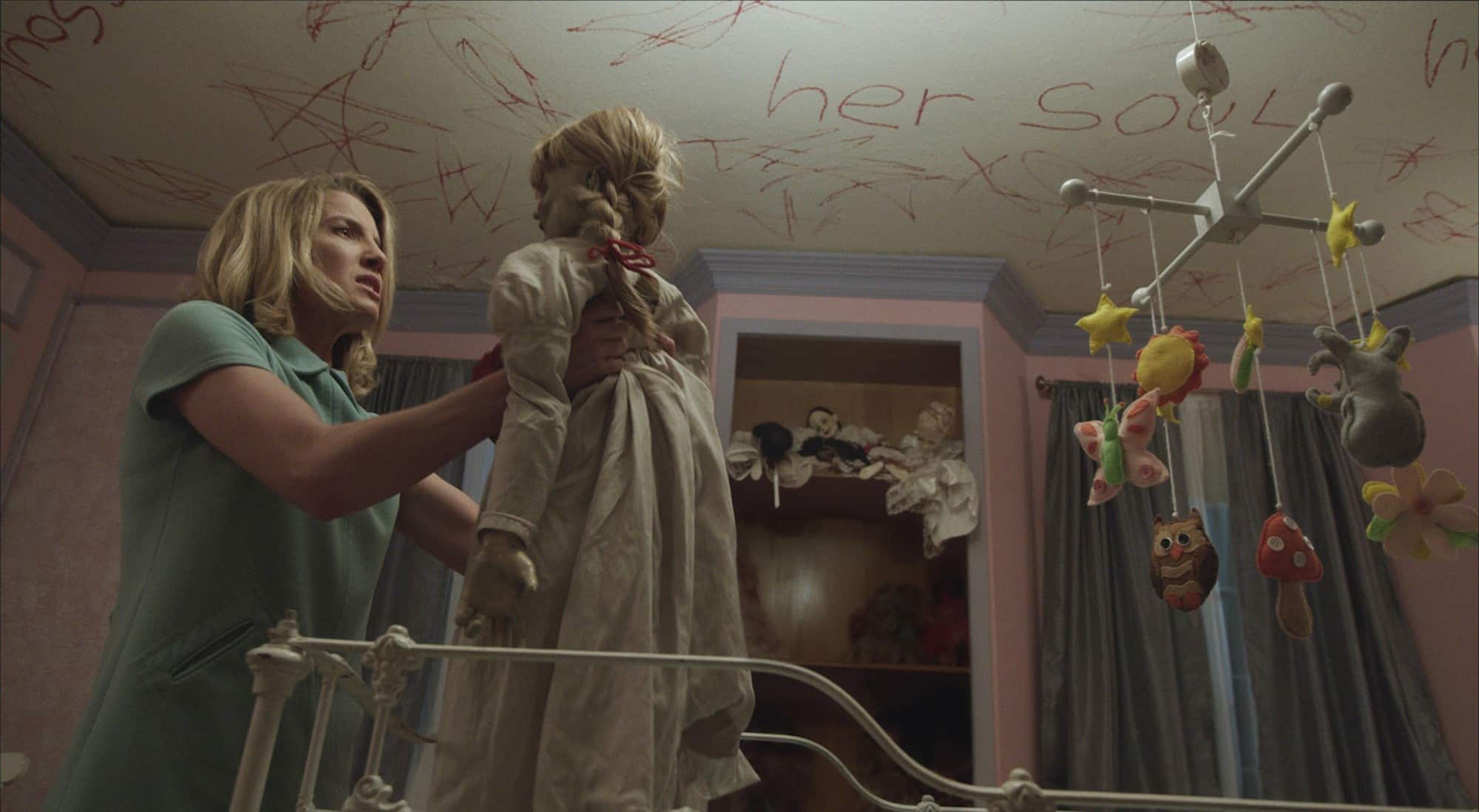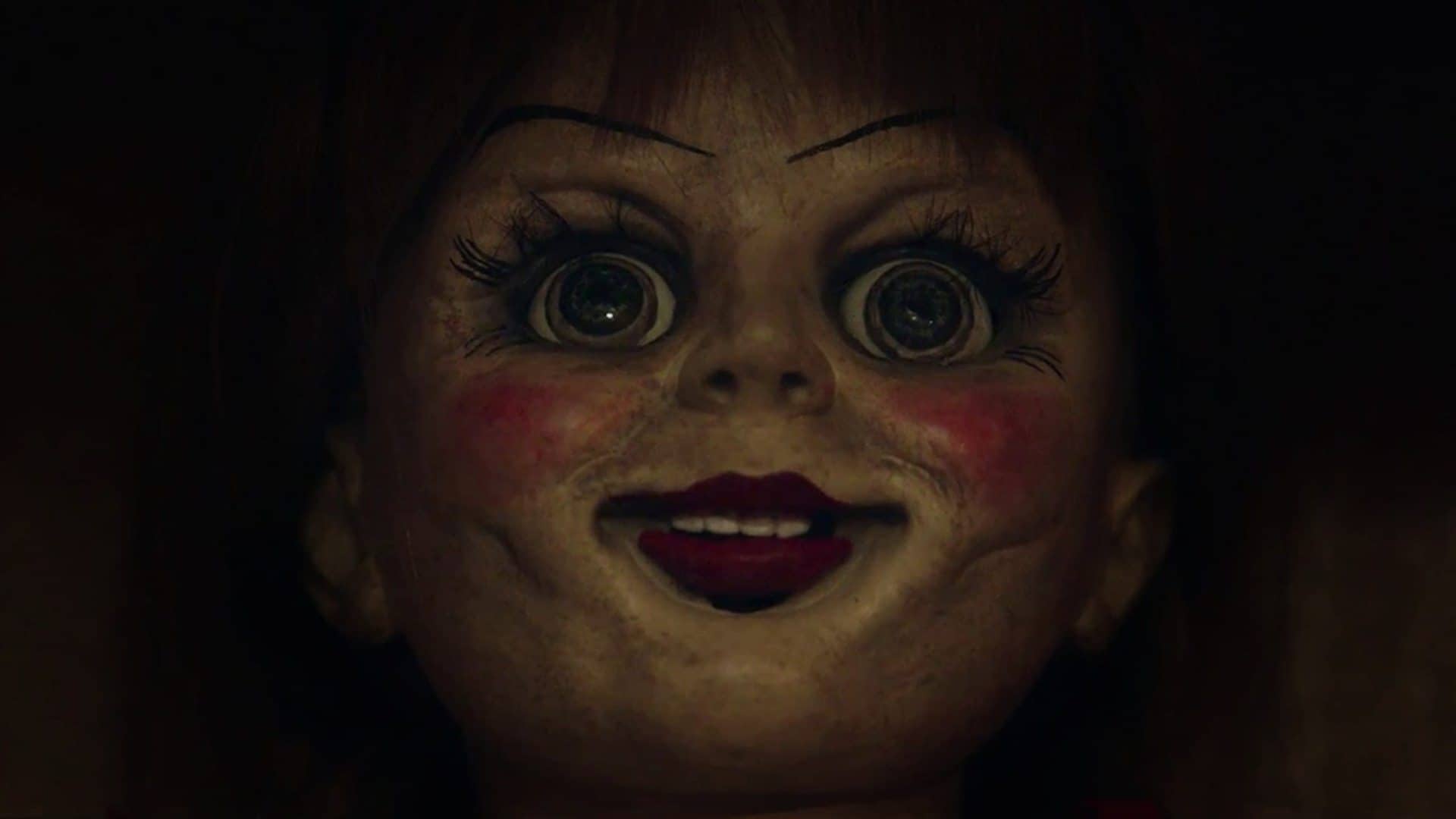 See below for the exact times and descriptions of the 11 jump scares in Annabelle, which has a jump scare rating of 3.5.
Jump Scare Rating: Although the overall number of jump scares is quite low, they are well placed and quite scary. Not recommended for those easily frightened.


Synopsis: Following the purchase of a vintage doll, a young couple are attacked by satanic cultists leading to terrifying and unexplainable supernatural occurrences.
Contributor: Anthony Wilson contributed all the information on this page (Sign up now to become a contributor too! Learn more)
Director: John R. Leonetti
Runtime: 99 minutes
WARNING: The jump scare descriptions listed below may contain minor spoilers

Jump Scare Times
00:12:37 – Blood splatters on the neighbors' wall.
00:14:51 – John runs out of the neighbors house.
00:33:33 – An unseen force pulls Mia towards the fire.
00:49:07 – The curtain suddenly blows into Mia's face and she falls to the ground, a few seconds later a young girl runs past her.
00:49:50 – A young girl runs at Mia and becomes a full grown adult as she barges through the door. [Video]
00:56:33 – Mia looks in a baby pram and a black hand grabs her wrist.
00:58:52 – A black figure is lying at the bottom of the staircase and its face flashes on the screen. [Video]
01:09:10 – As Mia looks under the door at her baby, Annabelle's face pops up under the other side of the door.
01:16:28 – An unseen force blows Father Perez back as he goes to enter the church.
01:22:47 – Father Perez knocks on Mia's door with his back facing away from it. Mia opens the door and the father shouts "May god have mercy on your soul!"
01:24:04 – A black figure jumps down from the ceiling of the house.
(Major jump scares in bold)
Watch with subtitles that warn you about jump scares! Download the .srt file of the jump scares in Annabelle. [More info]
Report inaccurate data: Contact us with the URL of this page and a description of what data is inaccurate. We'll work to get it fixed!