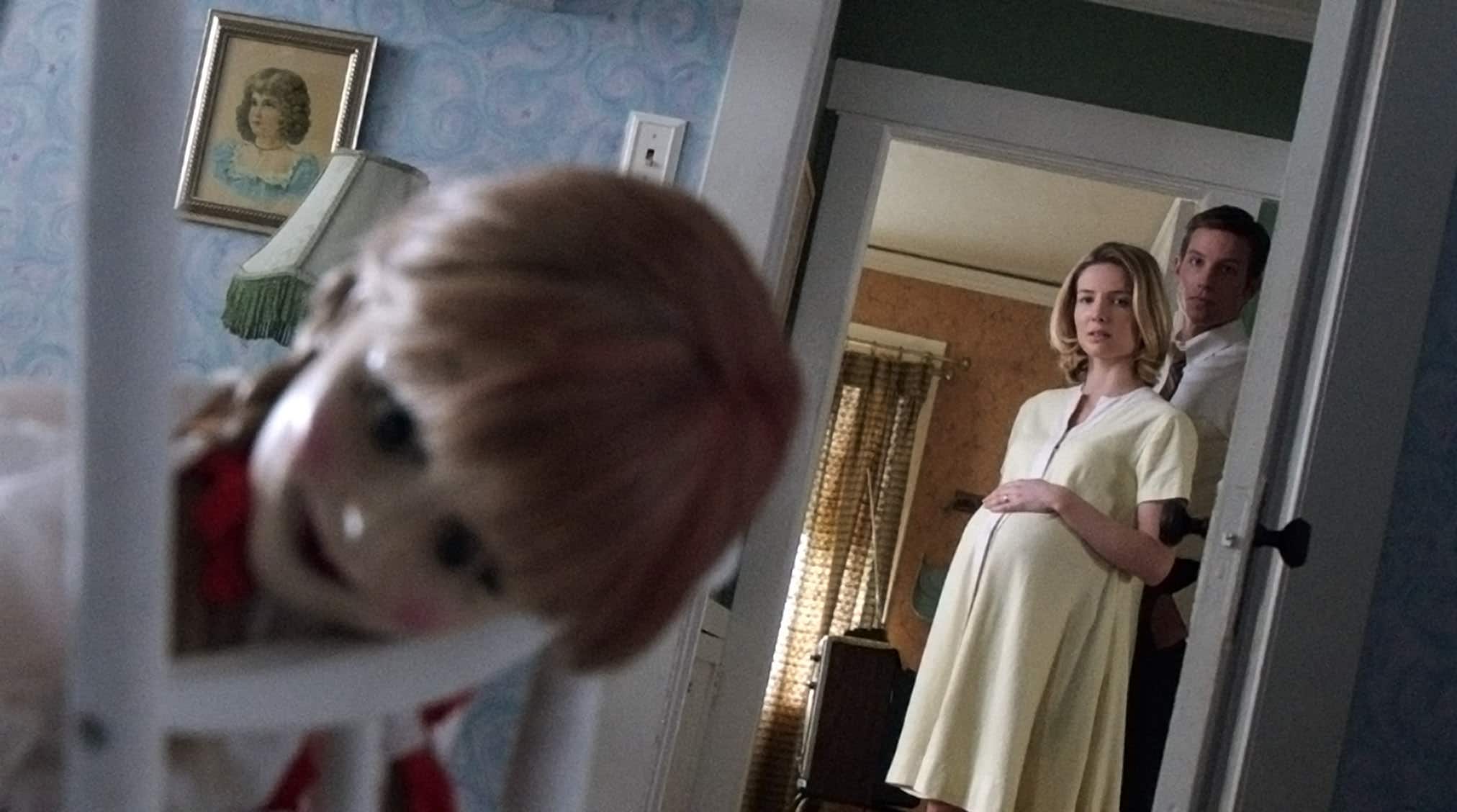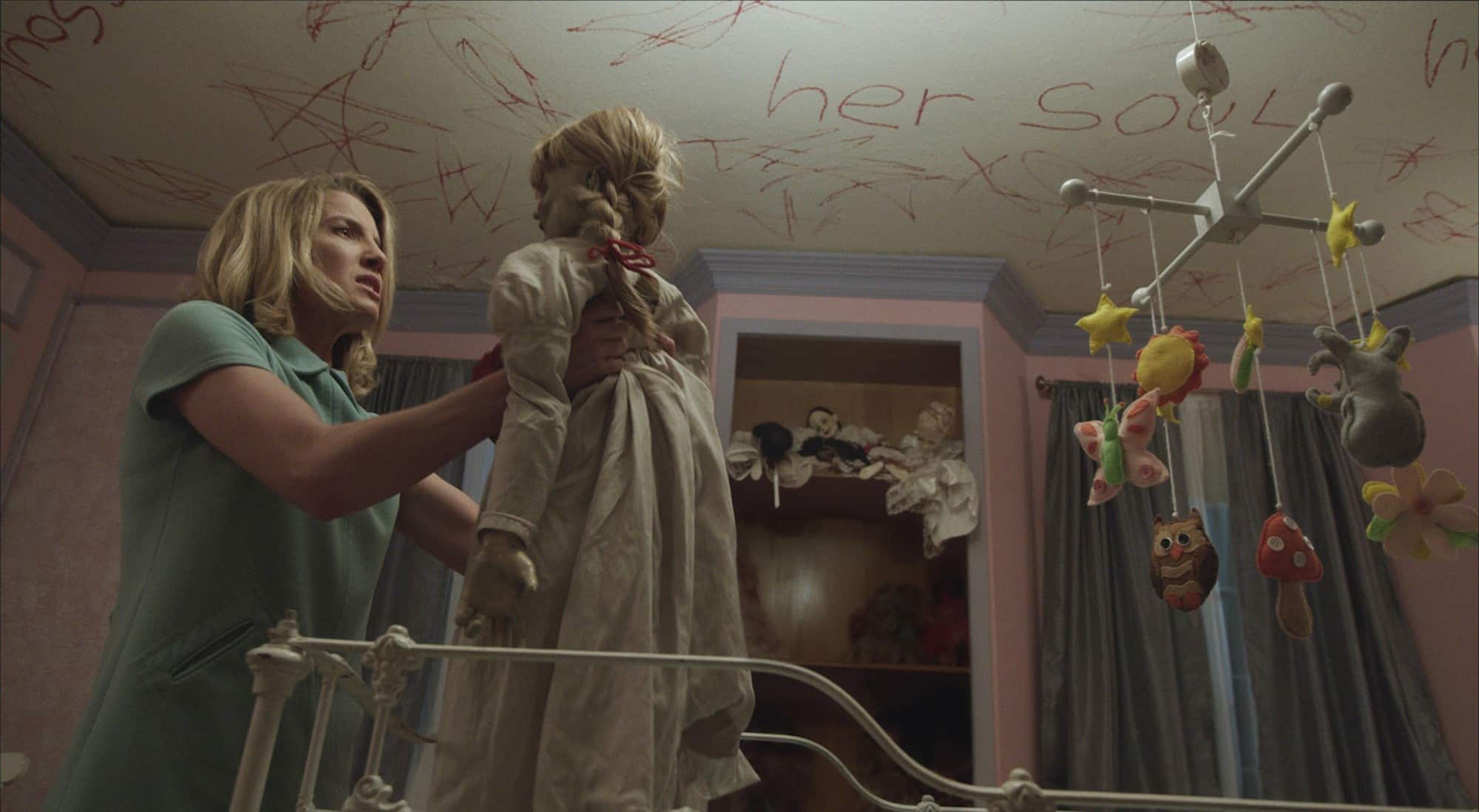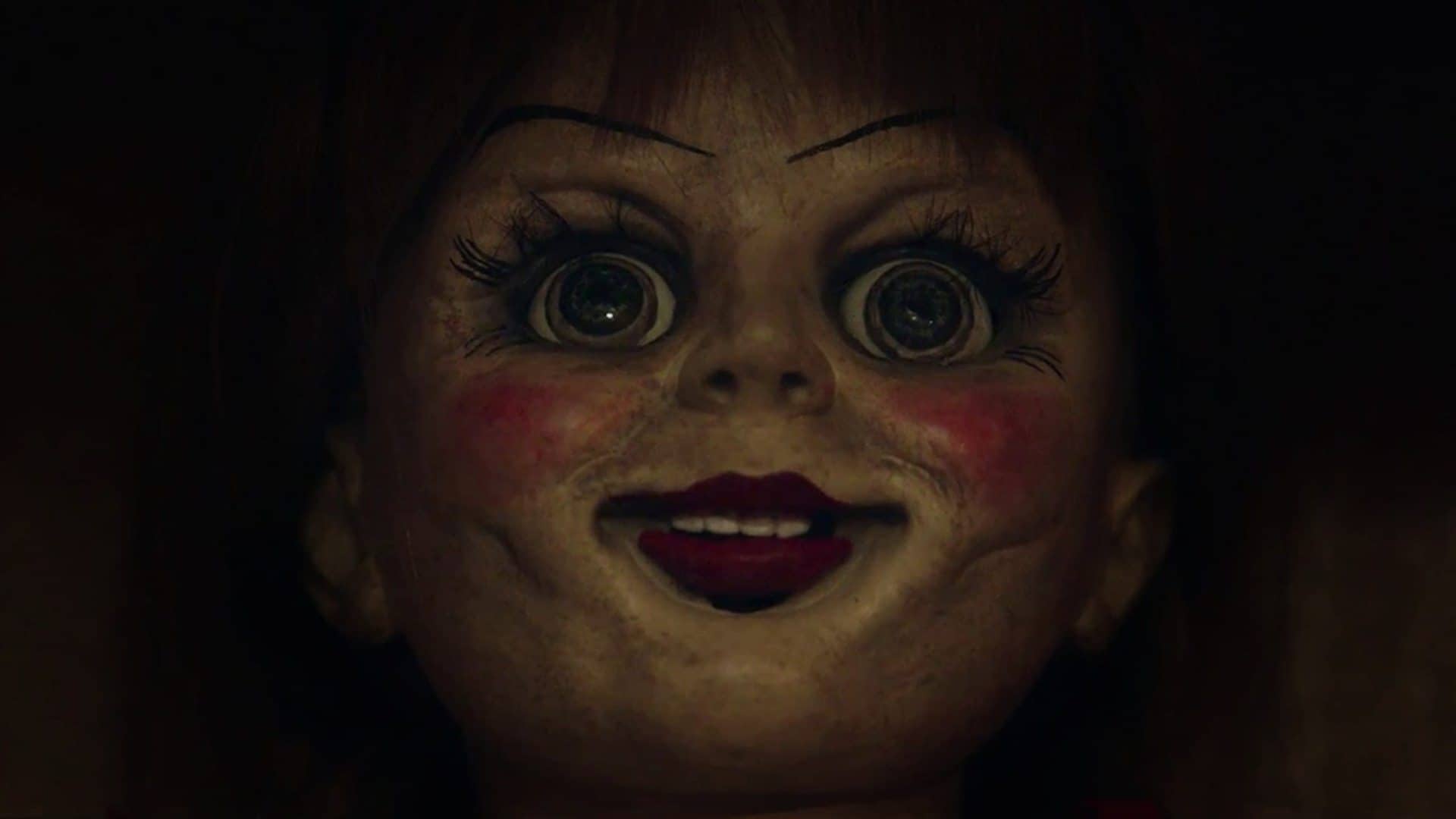 Synopsis: Following the purchase of a vintage doll, a young couple are attacked by satanic cultists leading to terrifying and unexplainable supernatural occurrences.
Director: John R. Leonetti
Runtime: 99 min
MPAA Rating: R
IMDb: 5.4/10  Rotten Tomatoes:  29%
Netflix (US): No
Tags: Religion & The Occult
Jump Scares:  11 (2 major, 9 minor)
Jump Scare Rating: Although the overall number of jump scares is quite low, they are well placed and quite scary. Not recommended for those easily frightened.


WARNING: The jump scare descriptions listed below may contain minor spoilers
Show Descriptions
Jump Scare Times
12:37 – Blood splatters on the neighbors' wall.
14:51 – John runs out of the neighbors house.
33:33 – An unseen force pulls Mia towards the fire.
49:07 – The curtain suddenly blows into Mia's face and she falls to the ground, a few seconds later a young girl runs past her.
49:50 – A young girl runs at Mia and becomes a full grown adult as she barges through the door. [Video]
56:33 – Mia looks in a baby pram and a black hand grabs her wrist.
58:52 – A black figure is lying at the bottom of the staircase and its face flashes on the screen. [Video]
1:09:10 – As Mia looks under the door at her baby, Annabelle's face pops up under the other side of the door.
1:16:28 – An unseen force blows Father Perez back as he goes to enter the church.
1:22:47 – Father Perez knocks on Mia's door with his back facing away from it. Mia opens the door and the father shouts "May god have mercy on your soul!"
1:24:04 – A black figure jumps down from the ceiling of the house.
(Major scares in bold)
Download a .srt file of the jump scares in Annabelle [more info].