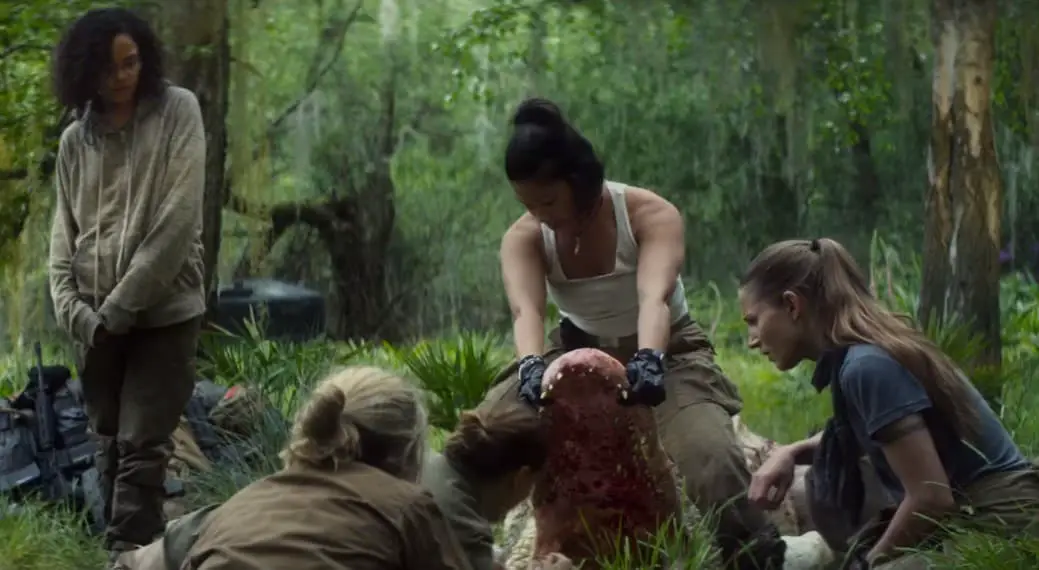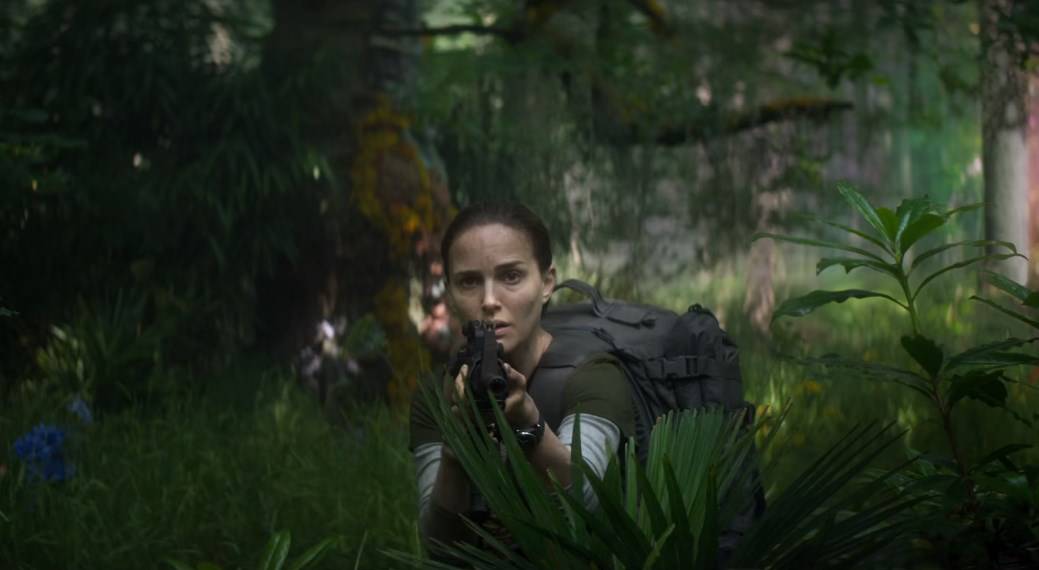 Synopsis: A team of female scientists venture into a quarantined disaster zone which appears to violate the laws of nature.
Director: Alex Garland
Runtime: 115 minutes
MPAA Rating: R
IMDb: 6.9/10  Rotten Tomatoes: 87%
Netflix (US): Yes
Tags: Forest / Woods Setting, Low Jump Scare, Monsters & Mutants, Sci-Fi
Jump Scares:  4 (1 major, 3 minor)
Jump Scare Rating: A handful of jump scares involving the sudden appearance of two animals. The first jump scare, which occurs half an hour in, is probably the most significant.


WARNING: The jump scare descriptions listed below may contain minor spoilers
Show Descriptions
Jump Scare Times
Netflix "reverse" time-stamps are included in brackets.
34:37 (1:20:32) – Radek is suddenly pulled inside the door of the shack by an unseen creature.
35:34 (1:19:35) – From a distance, we see the crocodile attempt to break out of the shack making a loud noise in the process.
54:49 (1:00:20) – Lena and Dr. Ventress hear a rustling noise nearby.
55:31 (59:38) – Sheppard is suddenly snatched away by a bear.
(Major scares in bold)
Download a .srt file of the jump scares in Annihilation [more info].