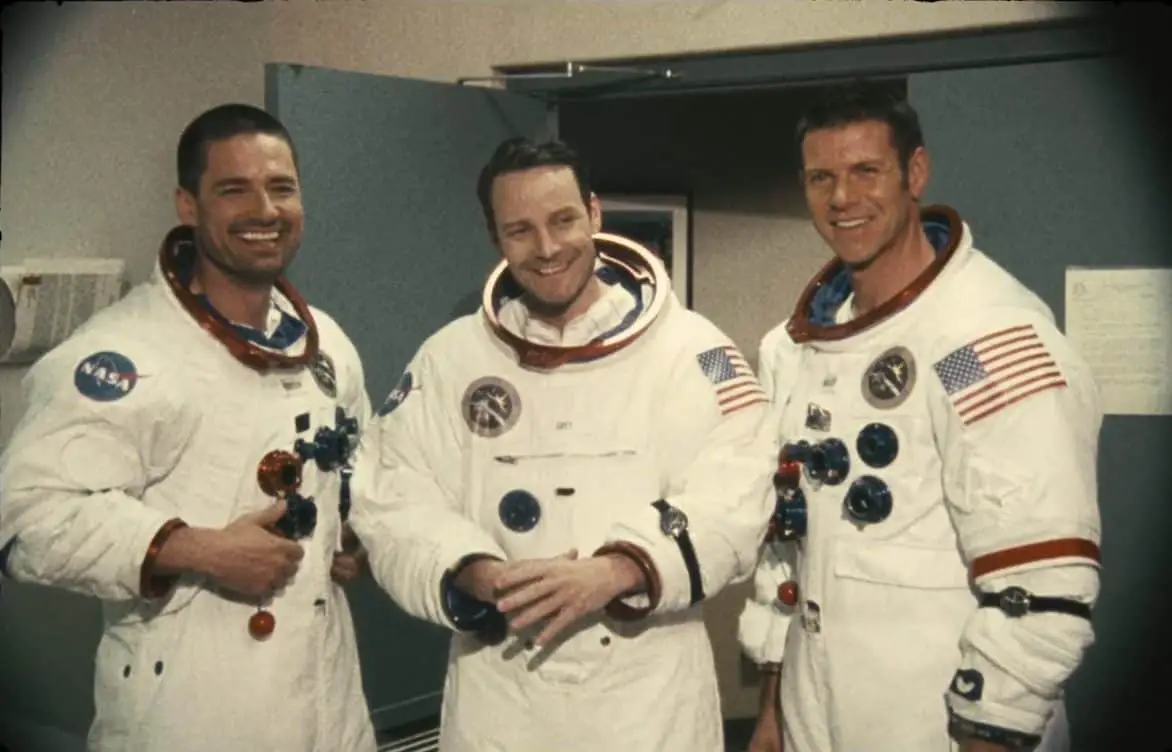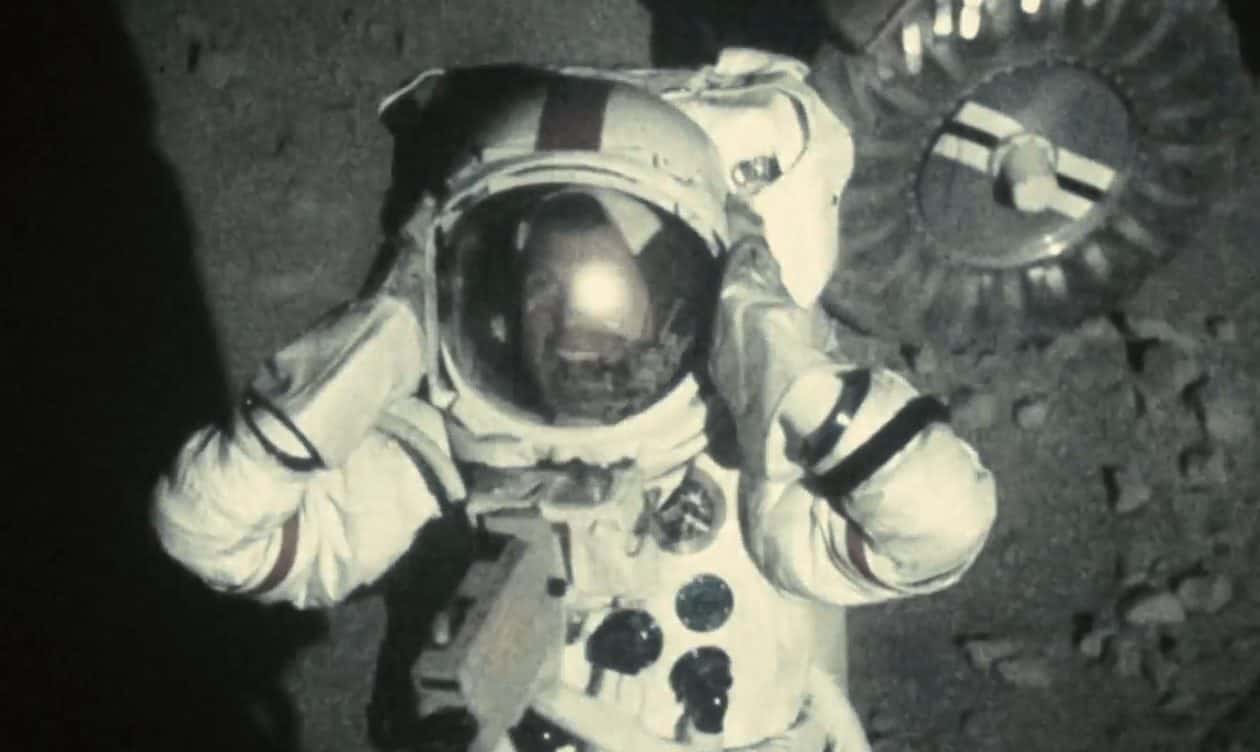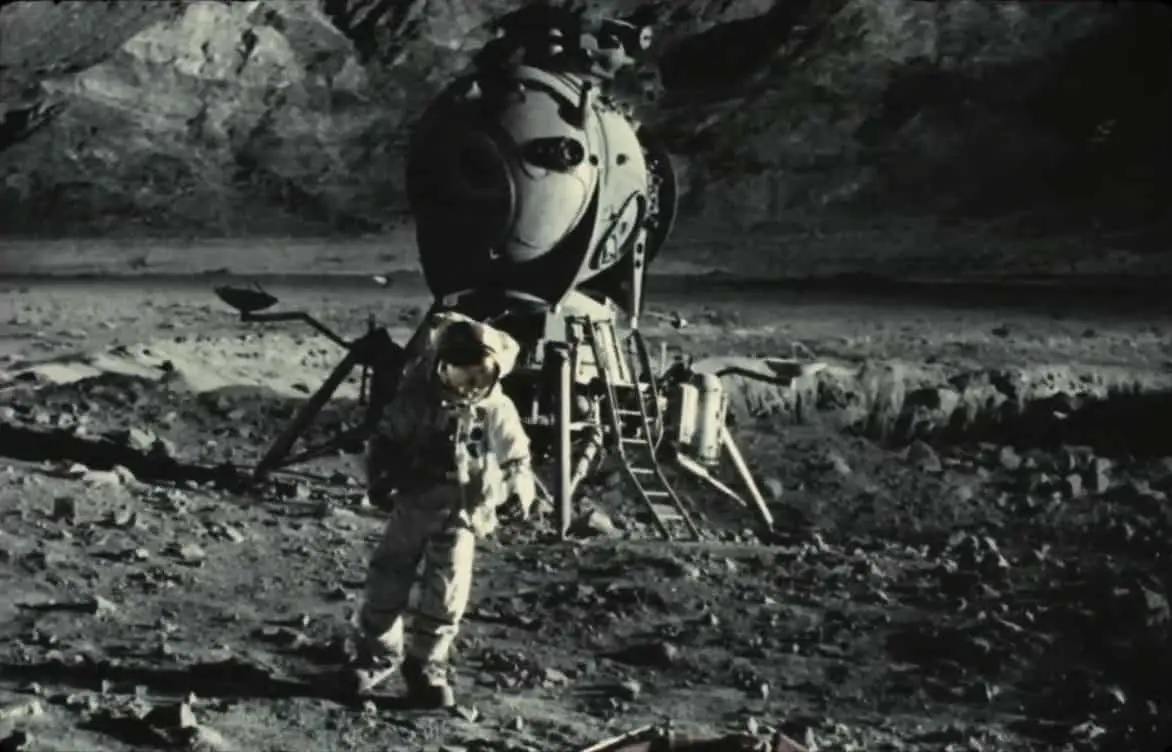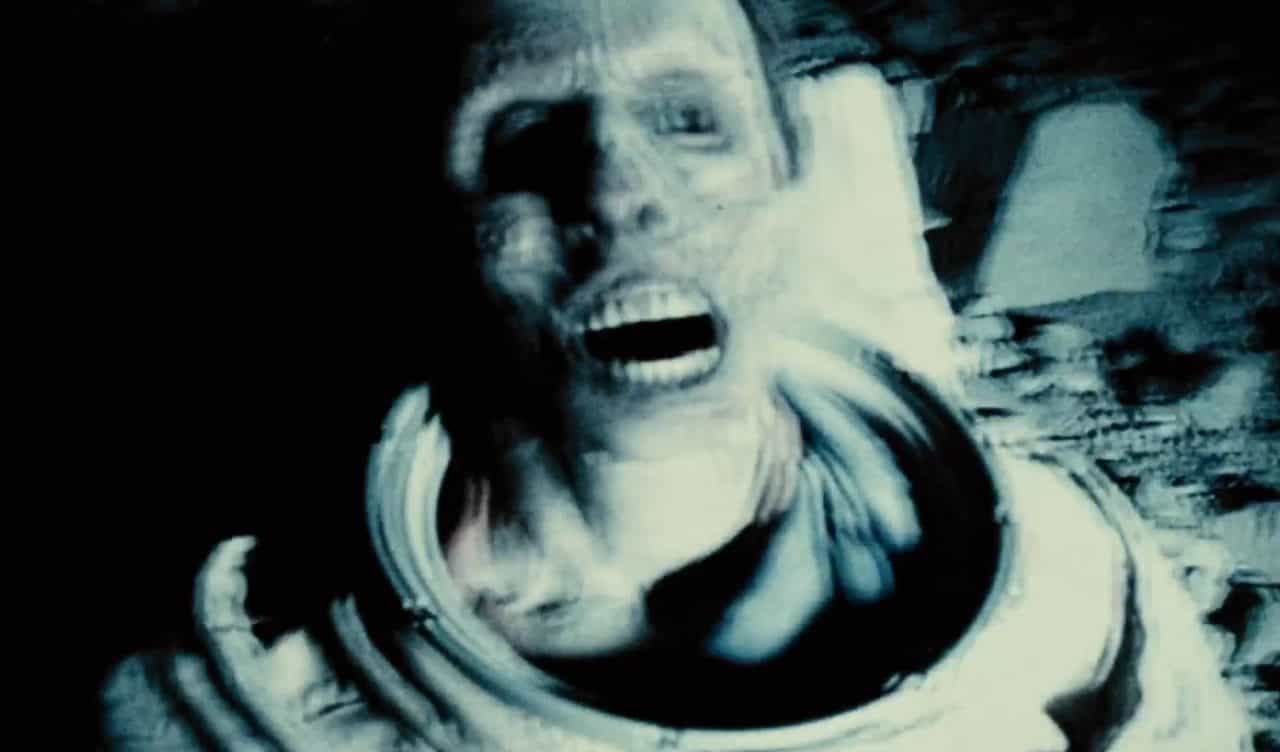 Synopsis: After the official cancellation of the Apollo program, the Department of Defense send 3 crew members on a secret trip to the moon for the purpose of placing detectors to monitor Russian ICBM's. Newly unearthed footage from the mission reveals why the U.S hasn't returned to the moon since.
Director: Gonzalo López-Gallego
Runtime: 86 minutes
MPAA Rating: PG-13
IMDb: 5.2/10  Rotten Tomatoes: 24%
Netflix (US): No
Tags: Extraterrestrial, Found Footage, Sci-Fi
Jump Scares:  10 (1 major, 9 minor)
Jump Scare Rating: Apollo 18 has less jump scares than similar found footage films, nevertheless viewers should expect a few in the middle and latter stages with the most significant occuring at 26:48.


WARNING: The jump scare descriptions listed below may contain minor spoilers
Show Descriptions
Jump Scare Times
10:24 – Something appears to move in front of the camera which is filming the two astronauts on the moon and there is a loud burst of static.
18:40 – The camera zooms in on Nate, who is snoring, he suddenly opens his eyes and yells (as a joke).
26:48 – Ben uses his camera to light up the crater, suddenly the camera flash illuminates the corpse of one of the Russian cosmonauts.
27:34 – The dead cosmonauts appears to jerk violently as Ben looks through his suit.
35:17 – There is several loud bangs and the camera that is viewing the Russian lander suddenly tips over.
46:57 – Nate suddenly shatters the rock with a hammer as Ben examines it.
55:04 – Nate, who appears to be sleeping, suddenly grabs Ben's arm.
1:02:25 – Nate is pulled into the crater.
1:10:49 – Nate bangs on the window of the lander just as Ben is about to launch.
1:11:31 – Nate's head explodes.
(Major scares in bold)
Download a .srt file of the jump scares in Apollo 18 [more info].