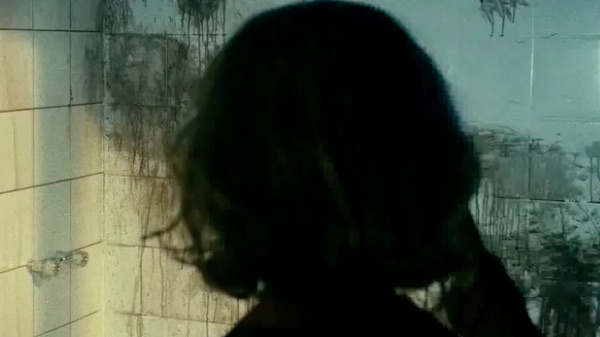 See below for the exact times and descriptions of the 13 jump scares in Aterrados (Terrified), which has a jump scare rating of 4.0.
Jump Scare Rating: Multiple jump scares, usually after long and tense build ups. Fairly well telegraphed but still fairly jarring for sensitive viewers.


Synopsis: A series of paranormal events haunt a small neighborhood in Buenos Aires.
Contributor: Callan Griffin contributed all the information on this page (Sign up now to become a contributor too! Learn more)
Director: Demian Rugna
Runtime: 87 minutes
WARNING: The jump scare descriptions listed below may contain minor spoilers

Jump Scare Times
The jump scare timings listed below are based on a theatrical viewing and are approximate only.
00:02:00 – The water is suddenly started as the camera zooms into the sink.
00:14:14 – The camera turns and a pair of legs can be seen running away, paired with a sound effect.
00:21:41 – As the boy backs up he is hit by a bus.
00:44:30 – A thump comes from within the freezer.
00:52:15 – Rosentock is stabbed in the hand as he examines the cupboard.
00:53:02 – The demon in the cupboard moves suddenly, moving all of the utensils with it.
00:58:41 – The creature in the window of the background suddenly appears in the foreground.
01:01:09 – The tall demon suddenly appears from under the bed.
01:07:10 – A demon hand comes out and kills Mora.
01:14:25 – As the woman approaches in the background she suddenly hits the car with a distorted appearance, paired with the car starting.
01:19:38 – The undead child appears in the doorway suddenly as Funes is closing the door.
01:21:06 – A man with glass in his eyes is suddenly crouched beside Funes.
01:25:27 – The chair suddenly flies towards the camera.
(Major jump scares in bold)
Report inaccurate data: Contact us with the URL of this page and a description of what data is inaccurate. We'll work to get it fixed!