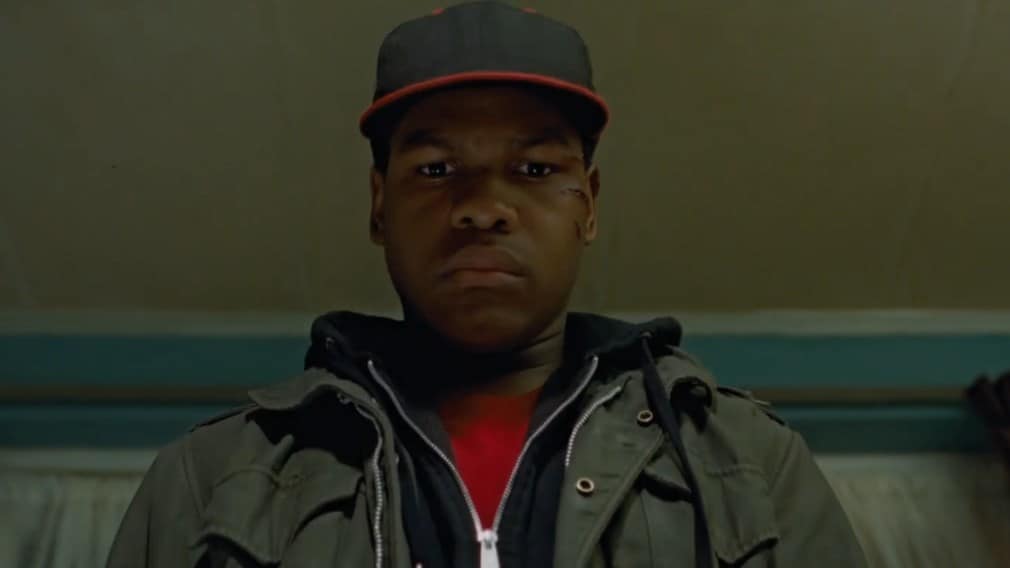 Synopsis: A teen gang and a trainee nurse must fight off an alien invasion that starts near their apartment block.
Director: Joe Cornish
Runtime: 88 minutes
MPAA Rating: R
IMDb: 6.6/10  Rotten Tomatoes: 90%
Netflix (US): No
Tags: Action, Comedy, Extraterrestrial, Sci-Fi
Jump Scares:  12 (2 major, 12 minor)
Jump Scare Rating: Fairly minor scares in the form of loud bangs and the alien creatures suddenly appearing. The two most significant scares occur about half way through the movie.


WARNING: The jump scare descriptions listed below may contain minor spoilers
Show Descriptions
Jump Scare Times
4:48 – An alien creature screeches at Moses as he searches through the car, a couple of seconds later it leaps at his face.
26:04 – The alien suddenly attacks one of the policemen as he closes the van doors, a few seconds later it pounces on the other policeman.
27:53 – The alien appears by the door to the van.
28:19 – The alien lunges at the windscreen.
33:04 – The alien attacks Hi Hatz' henchman as he turns around.
42:53 – There is a loud bang on the door.
43:20 – Moses looks through the peephole in the door a second time and the alien suddenly lunges at the door.
48:37 – The alien smashes in the recycling bin that Biggz is hiding in.
57:53 – The alien lunges at Biggz as he peers out of the recycling bin.
59:48 – The alien bangs on the lift.
1:03:50 – An alien knocks over Jerome.
1:04:12 – Jerome grabs Pest's ankle.
(Major scares in bold)
Download a .srt file of the jump scares in Attack the Block [more info].