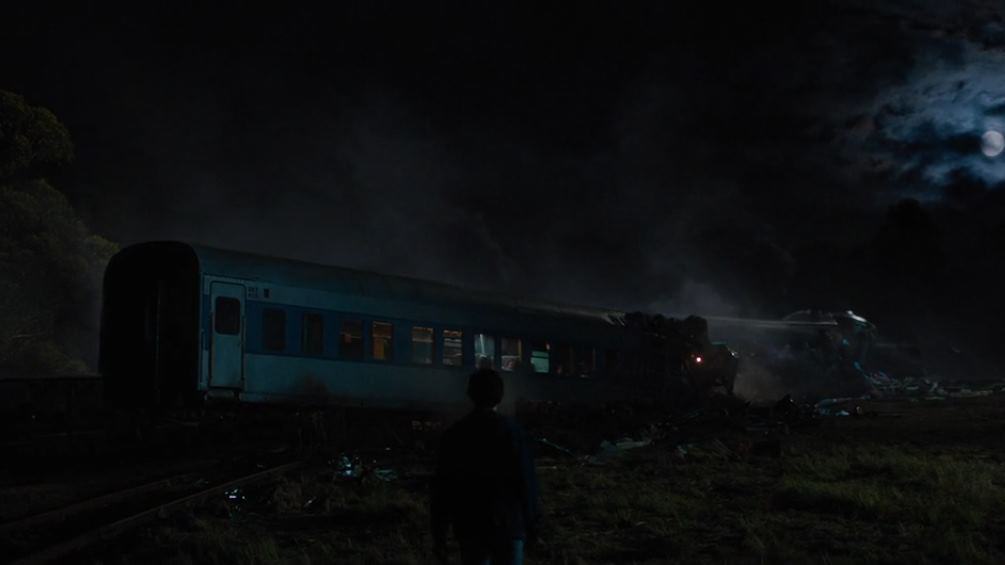 Synopsis: Peter Bower, a psychologist coming to terms with the recent death of his daughter, begins to have strange visions that lead him back to his home town to uncover the truth about a train crash that occurred during his childhood.
Director: Michael Petroni
Runtime: 90 minutes
MPAA Rating: R
IMDb: 5.9/10  Rotten Tomatoes: 26%
Netflix (US): No
Tags: Creepy Children, Mystery
Jump Scares:  14 (2 major, 12 minor)
Jump Scare Rating: Some moderately startling jump scares, mainly in the second half of the film.


WARNING: The jump scare descriptions listed below may contain minor spoilers
Show Descriptions
Jump Scare Times
10:59 – A train roars past startling Peter.
17:23 – Elizabeth's hand slams on the window.
21:59 – The door-bell buzzes.
25:14 – There is a loud bang and the lights go out on the train, a few seconds later Erica's face suddenly becomes grotesque and she screams at Peter.
45:56 – A disfigured man suddenly appears behind Peter.
48:14 – Elizabeth suddenly bangs on the window that Peter is standing in front of.
54:41 – A door slams behind Peter.
55:03 – Elizabeth runs at Peter and attacks him.
59:24 – A bird suddenly flaps at the window and flies away.
1:06:23 – Accompanied by a thump, a hand-print suddenly appears on the window.
1:11:12 – Elizabeth bangs on the window as young Peter watches.
1:18:52 – William sees Elizabeth float through the front of the car screaming at him.
1:19:47 – William sees Elizabeth in the rear view mirror.
1:20:53 – William turns around and Elizabeth screams at him once more.
(Major scares in bold)
Download a .srt file of the jump scares in Backtrack [more info].