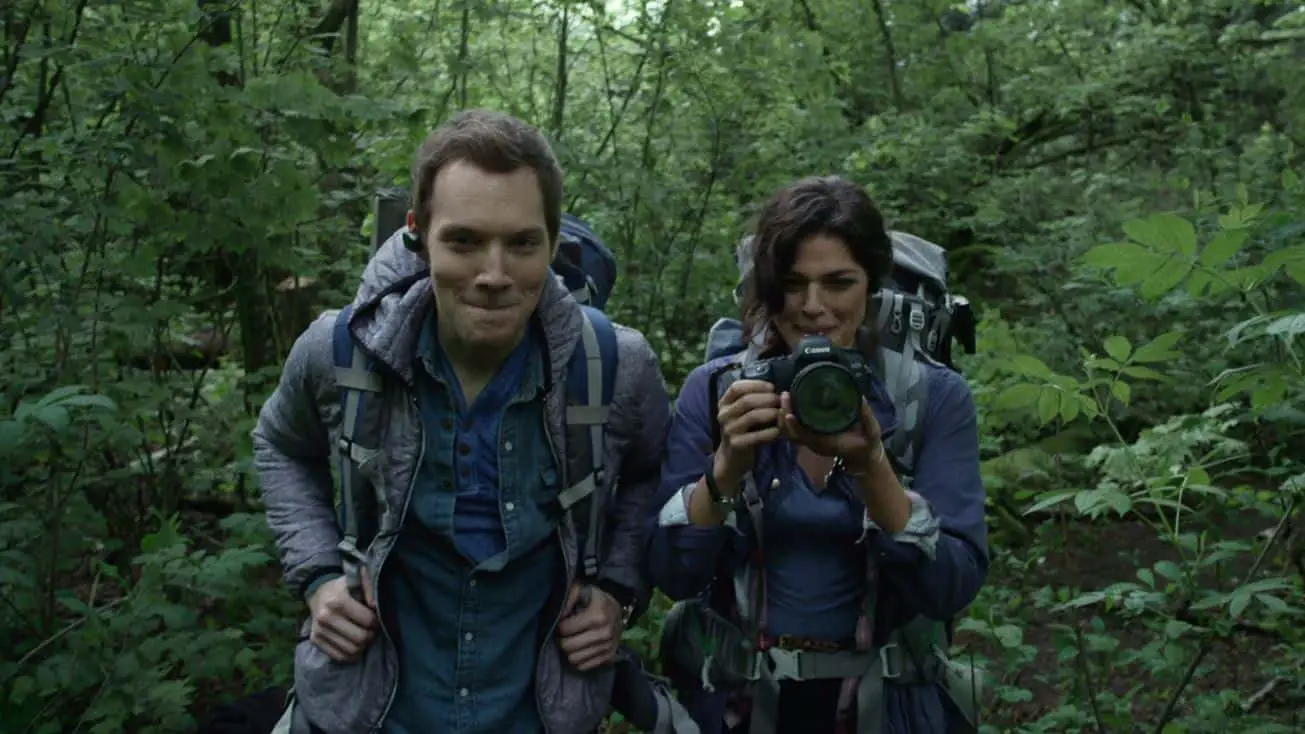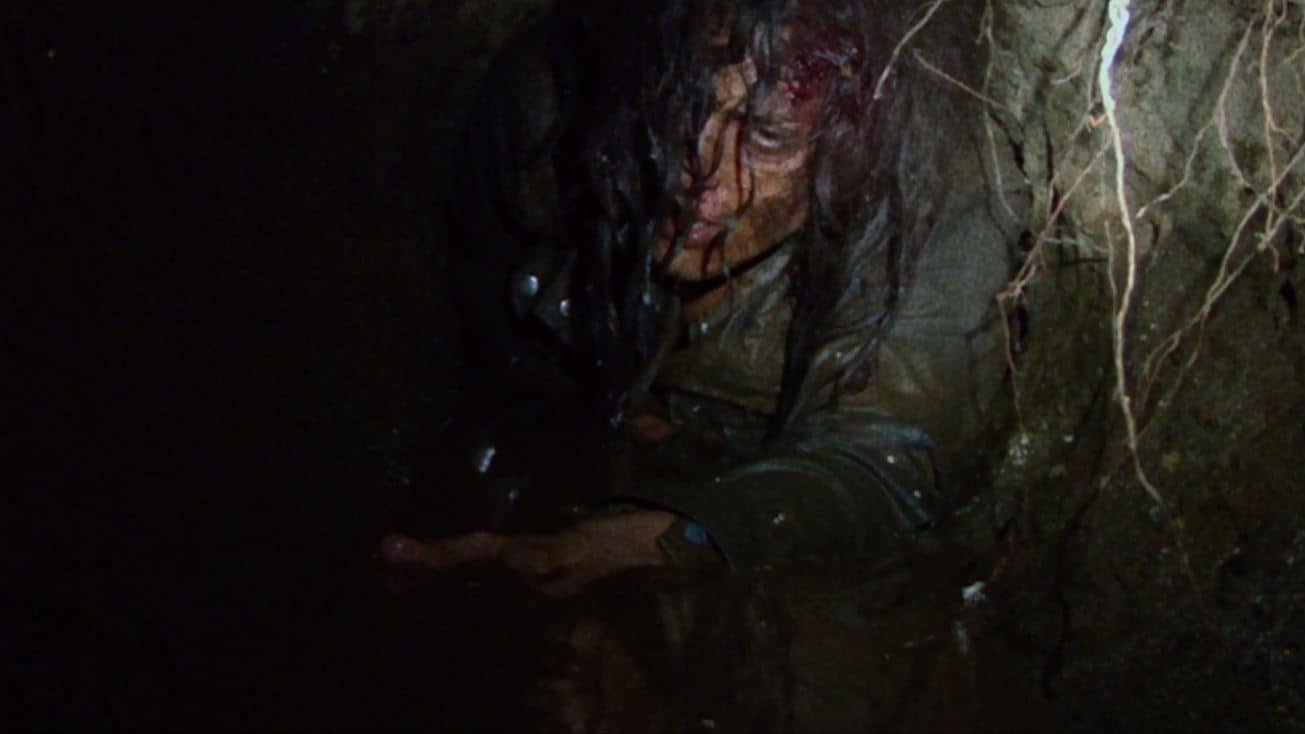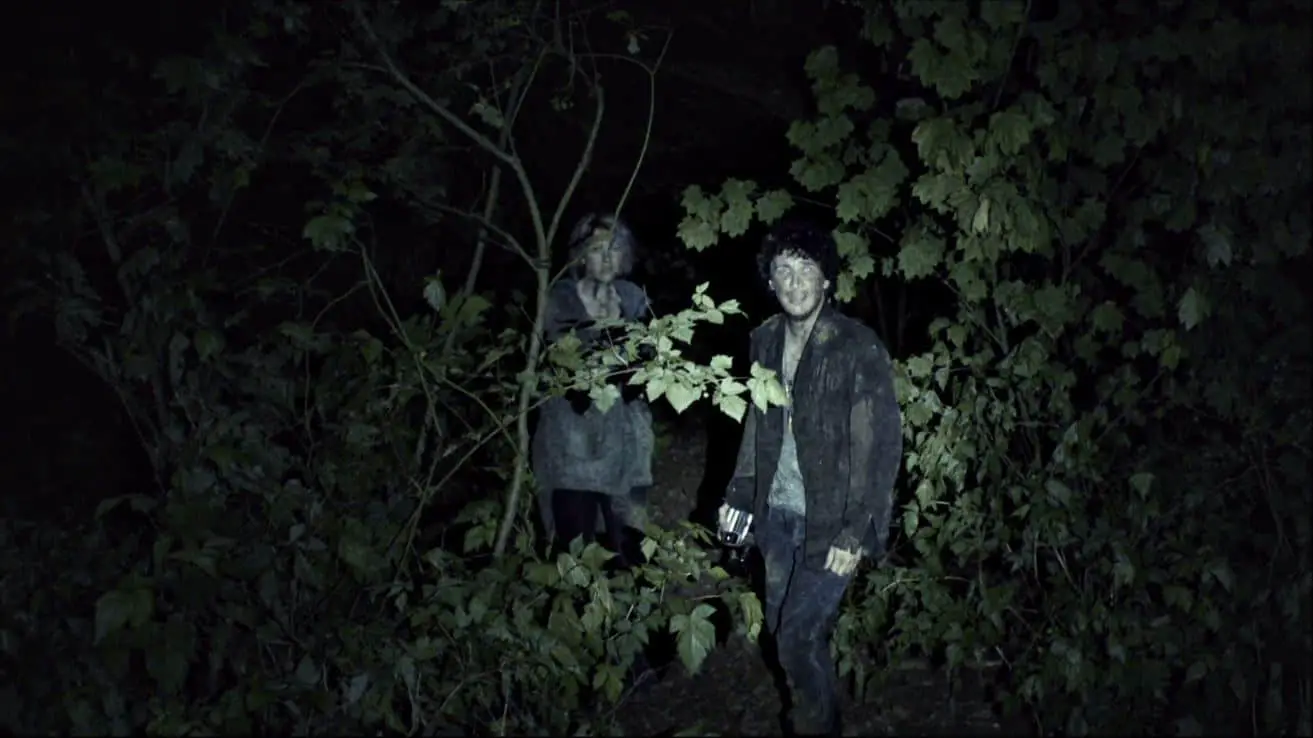 See below for the exact times and descriptions of the 18 jump scares in Blair Witch, which has a jump scare rating of 4.0.
Jump Scare Rating: After a quiet first 25 minutes, Blair Witch assaults viewers with near constant jump scares. Many of these are in the form of sudden loud noises and "fake out" scares (although the final 15 minutes does contain some genuinely scary moments).


Synopsis: After seeing a video purporting to show his missing sister Heather, James Donahue and friends travel into the woods outside Burkittsville in search of the fabled Blair Witch.
Contributor: Anthony Wilson contributed all the information on this page (Sign up now to become a contributor too! Learn more)
Director: Adam Wingard
Runtime: 89 minutes
WARNING: The jump scare descriptions listed below may contain minor spoilers

Jump Scare Times
00:01:06 – A torch is briefly shone on a figure before the camera footage cuts out.
00:25:50 – A loud bang startles James in his tent.
00:26:17 – Lisa suddenly bursts into James' tent.
00:26:35 – There is a burst of static from the walkie-talkie during a quiet scene.
00:29:11 – Lane suddenly appears in front of Talia and James.
00:45:56 – Something appears to pull Peter away and the camera footage cuts out.
00:47:42 – Ashley suddenly pulls Lisa's hand away from the camera.
00:48:14 – James startles Lisa.
00:51:46 – The camera gradually approaches the back of Talia's head and she suddenly screams.
00:54:28 – A branch snaps and a hysterical Talia appears in front of James.
00:56:04 – A tent flies into the air.
01:04:32 – An unseen force pulls Ashley out of the tree.
01:09:23 – A flash of lightning illuminates the room and a woman can briefly be seen watching James.
01:11:41 – A disheveled Lane suddenly appears in front of Lisa.
01:16:53 – Lane runs at Lisa while screaming.
01:17:09 – There are several loud whooshing noises.
01:17:36 – Lane sees a tall thin figure coming towards her in a hallway.
01:18:05 – James runs into Lisa.
(Major jump scares in bold)
Watch with subtitles that warn you about jump scares! Download the .srt file of the jump scares in Blair Witch. [More info]
Report inaccurate data: Contact us with the URL of this page and a description of what data is inaccurate. We'll work to get it fixed!