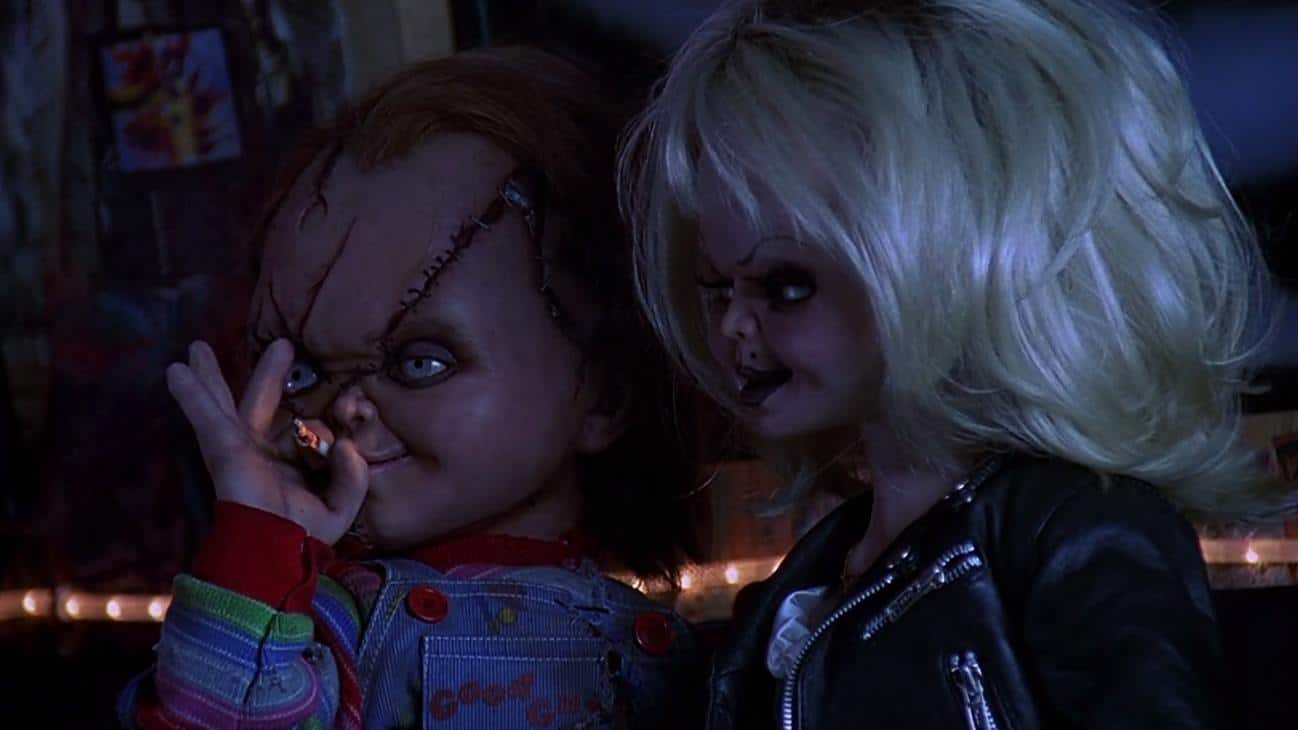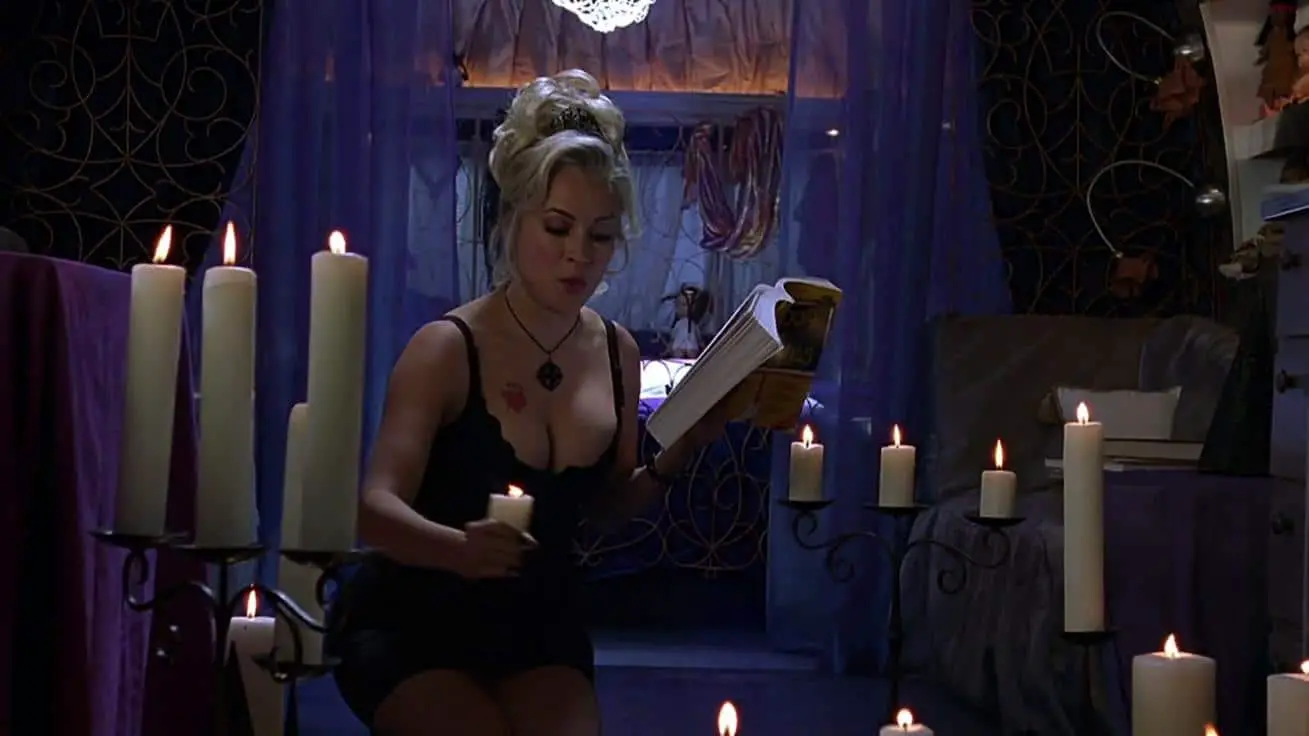 Synopsis: Chucky kills his ex-girlfriend Tiffany and reanimates her to be his doll bride.
Director: Ronny Yu
Runtime: 89 minutes
MPAA Rating: R
IMDb: 5.3/10  Rotten Tomatoes: 44%
Netflix (US): No
Jump Scares:  11 (0 major, 11 minor)
Jump Scare Rating: A moderate number of jump scares spread throughout the film however the comedic tone to the movie lessens their impact substantially.


WARNING: The jump scare descriptions listed below may contain minor spoilers
Show Descriptions
Jump Scare Times
2:49 – The cop is about to open the bag containing Chucky's remains when his police radio blares into life.
3:17 – Tiffany suddenly attacks the cop as he looks into the bag.
13:11 – A spider lands on Damien while he is looking under the bed.
14:30 – There is a bolt of lightning and Chucky is suddenly sitting on the bed beside Tiffany.
31:58 – An apparently dead Tiffany suddenly jumps up from underneath the water in the bathtub.
53:58 – Warren, who was supposedly dead, suddenly jumps up out of the storage container.
1:04:22 – David knocks on the car window, startling Jade.
1:13:03 – Tiffany's burnt face suddenly appears in the oven window.
1:13:24 – Tiffany bursts out of the oven and attacks Jade.
1:20:25 – Chucky hits Tiffany over the head with a spade.
1:24:11 – Tiffany suddenly springs to life and screams at the investigator.
Download a .srt file of the jump scares in Bride of Chucky [more info].