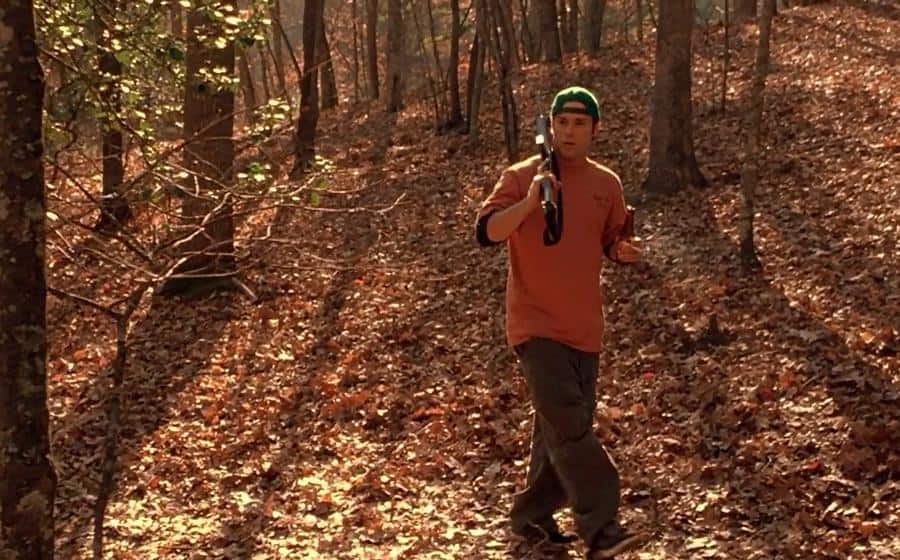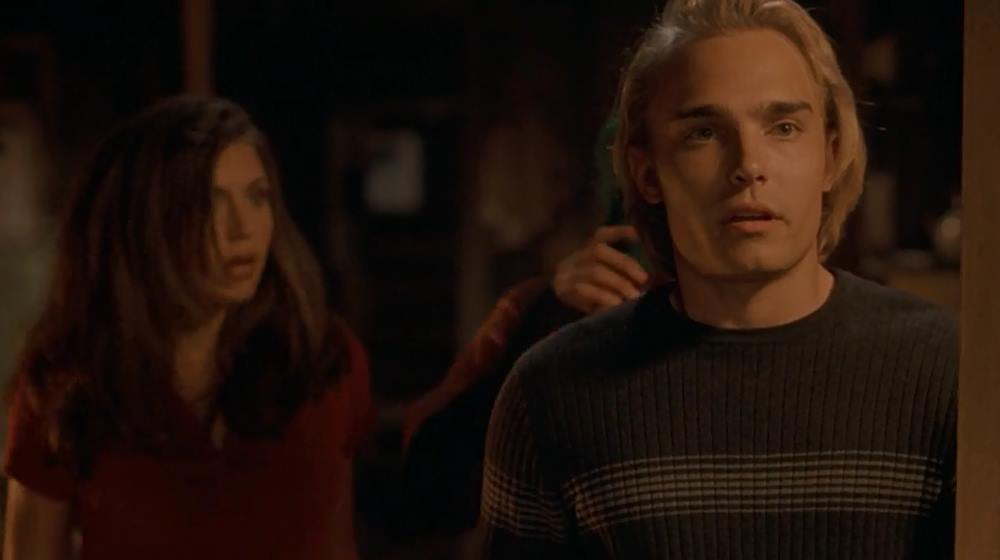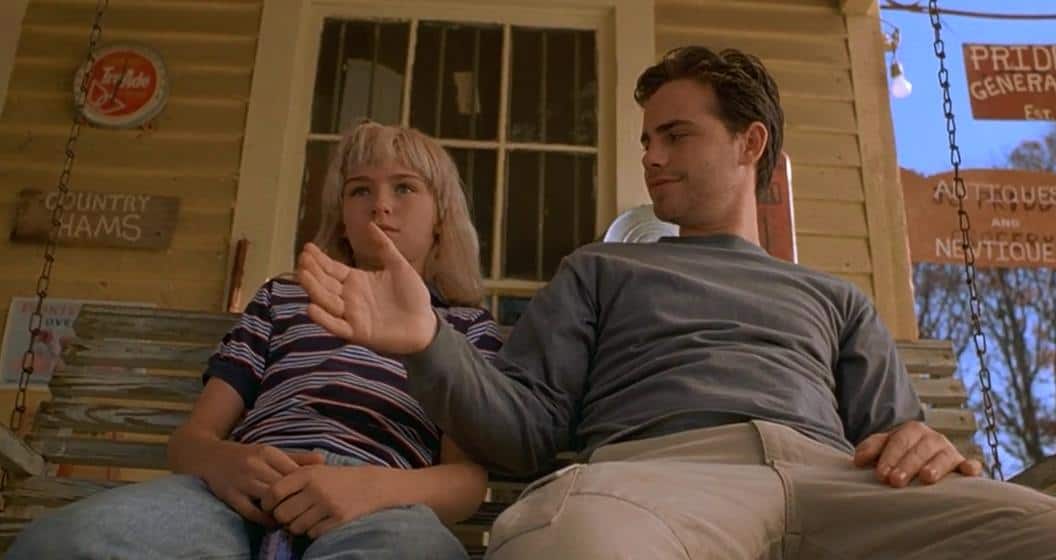 Synopsis: Five college students head to a remote cabin in the woods during spring break where they contract a deadly flesh-eating virus.
Director: Eli Roth
Runtime: 88 minutes (theatrical version)
MPAA Rating: R
IMDb: 5.6/10  Rotten Tomatoes: 63%
Netflix (US): No
Tags: Body Horror, Comedy, Forest / Woods Setting
Jump Scares:  10 (1 major, 9 minor)
Jump Scare Rating: Low budget horror comedy with a handful of jump scares although none are overly startling. Some gruesome scenes in the second half of the movie.

WARNING: The jump scare descriptions listed below may contain minor spoilers
Show Descriptions
Jump Scare Times
5:29 – Dennis bites Paul on the hand.
20:23 – Paul leaves the camp fire and is startled by Grim and his dog.
23:52 – Jeff opens the door and the infected man is standing outside.
35:15 – Bert jumps out at Marcy in the kitchen.
43:14 – There is a gunshot as the scene abruptly cuts to Bert and Jeff.
50:53 – A man puts his hand on Paul's shoulder while he is looking into a bedroom.
55:26 – Karen vomits blood over the windscreen.
1:12:07 – Paul sees a deer on the road.
1:17:01 – Paul dreams about happier times with Karen, the dream is interrupted by an image of Karen's horribly diseased face. [Video]
1:22:05 – Jeff is shot repeatedly.
(Major scares in bold)
Download a .srt file of the jump scares in Cabin Fever [more info].