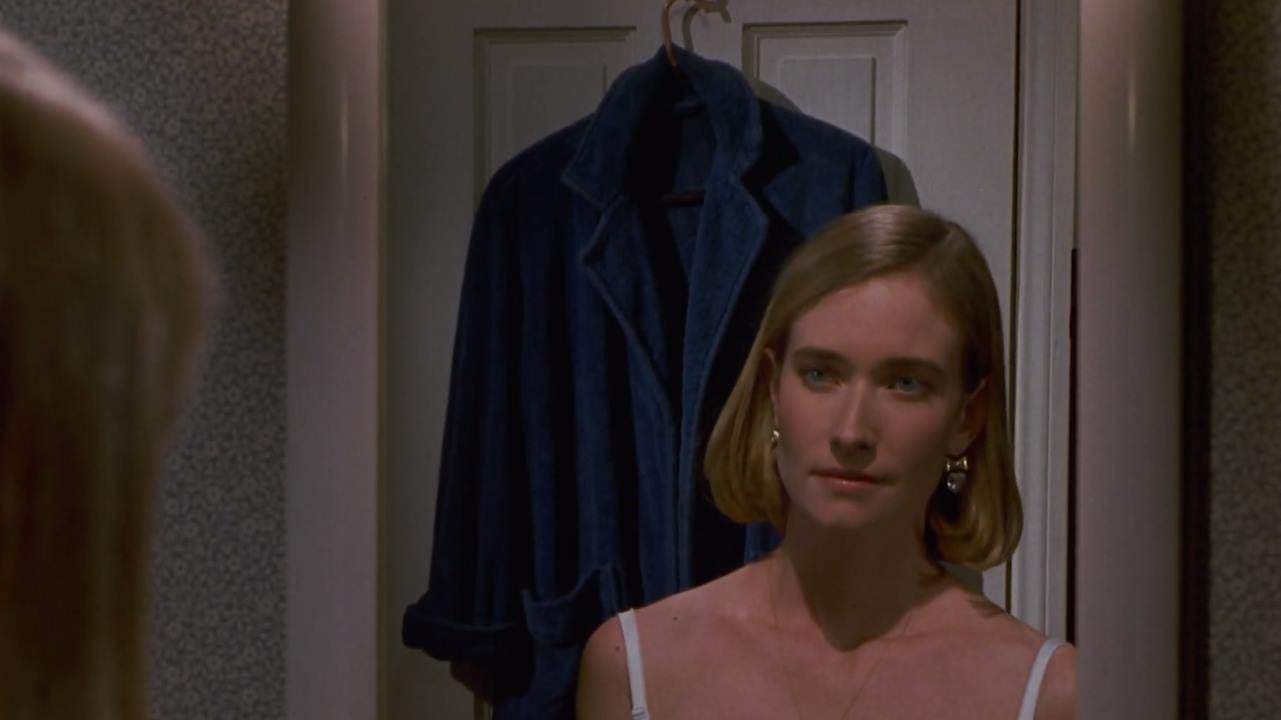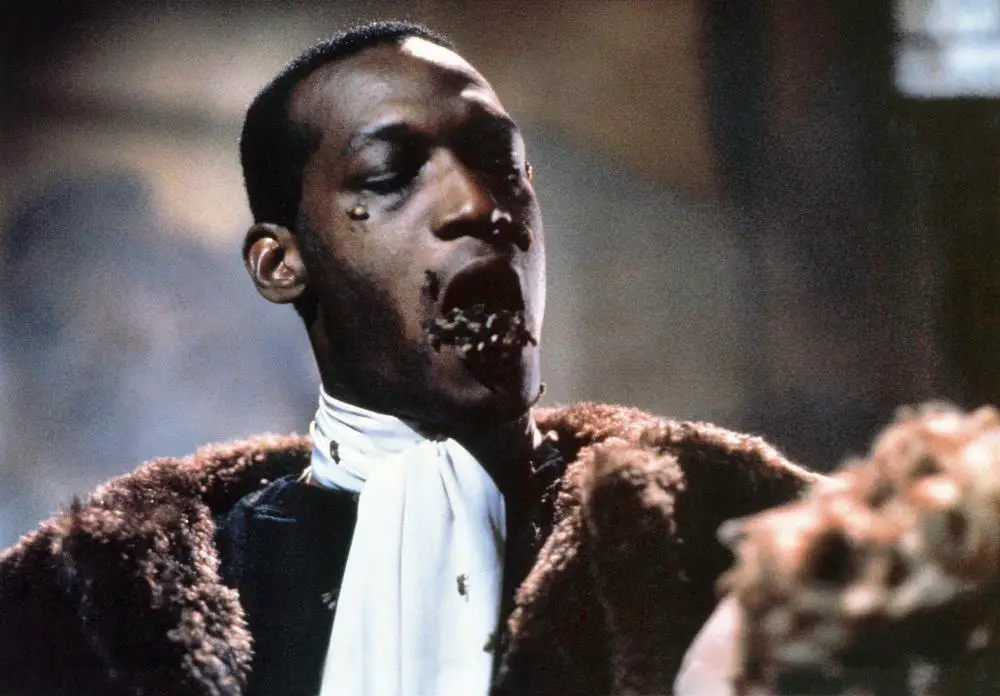 Synopsis: Helen, a graduate student, looks into the urban legend of Candyman, a mythical man who it is claimed can be brought into existence by saying his name five times while facing a mirror.
Director: Bernard Rose
Runtime: 99 minutes
MPAA Rating: R
IMDb: 6.6/10  Rotten Tomatoes: 71%
Netflix (US): No
Tags: High Jump Scare, Slasher
Jump Scares:  16 (3 major, 13 minor)
Jump Scare Rating: A substantial number of jump scares throughout, the most effective of which occur at the 5 minute, 58 minute, and 94 minute marks.


WARNING: The jump scare descriptions listed below may contain minor spoilers
Show Descriptions
Jump Scare Times
5:19 – Clara turns the light off and Candyman appears behind her for a brief moment. [Video]
16:06 – Trevor jumps onto Helen while she is in bed.
20:36 – Helen takes a photo of a door and at the same time, the door opens and a dog barks.
24:50 – Bernie is startled by Helen poking her head through the hole in the wall.
25:08 – Helen closes the medicine cabinet and in the mirror a girl and her dog can be seen.
32:44 – Helen looks into a window and a dog jumps up from the other side.
35:30 – There is an abrupt flashback to a boy screaming.
44:43 – Images of the graffitied head on the wall flash up accompanied by loud noises.
58:06 – Candyman's hook comes through the medicine cabinet at Helen. [Video]
1:01:31 – Helen runs into the living room and sees Bernie's bloodied body.
1:04:29 – Candyman's hand appears above Helen.
1:05:38 – Candyman's hook appears in front of the baby.
1:10:59 – Dr. Burke is stabbed by Candyman.
1:21:30 – Candyman opens his eyes as Helen is about to attack him.
1:27:34 – Candyman appears and puts his hand over Helen's mouth.
1:34:38 – Helen appears behind Trevor in the mirror. [Video]
(Major scares in bold)
Download a .srt file of the jump scares in Candyman [more info].