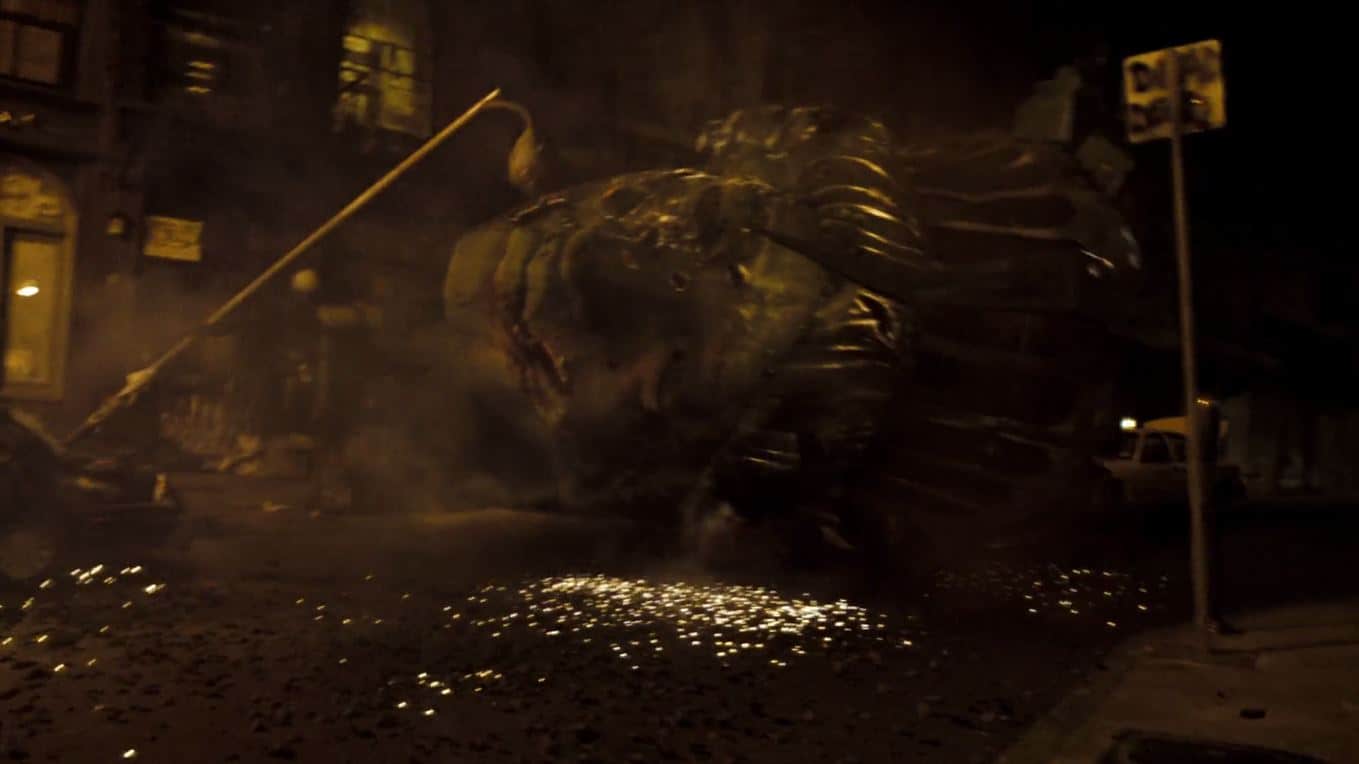 Synopsis: A group of friends try to survive the night following an attack on New York by a monster of unknown origin.
Director: Matt Reeves
Runtime: 85 minutes
MPAA Rating: PG-13
IMDb: 7.0/10  Rotten Tomatoes: 77%
Netflix (US): No
Tags: Extraterrestrial, Found Footage, Survival
Jump Scares:  7 (0 major, 7 minor)
Jump Scare Rating: Found footage action/thriller with some minor jump scares when the creature attacks.


WARNING: The jump scare descriptions listed below may contain minor spoilers
Show Descriptions
Jump Scare Times
18:21 – An apparent earthquake causes the camera to shake violently.
28:20 – The monster's tail slams into the bridge.
35:03 – The monster's foot comes down in front of Rob.
58:27 – An air-conditioning unit falls off the building.
1:03:21 – A parasite drops down from the ceiling.
1:06:32 – The monster suddenly lunges at the helicopter.
1:12:55 – A bomb hits while Rob and Beth are hiding under the bridge causing debris to cover the camera.
Download a .srt file of the jump scares in Cloverfield [more info].