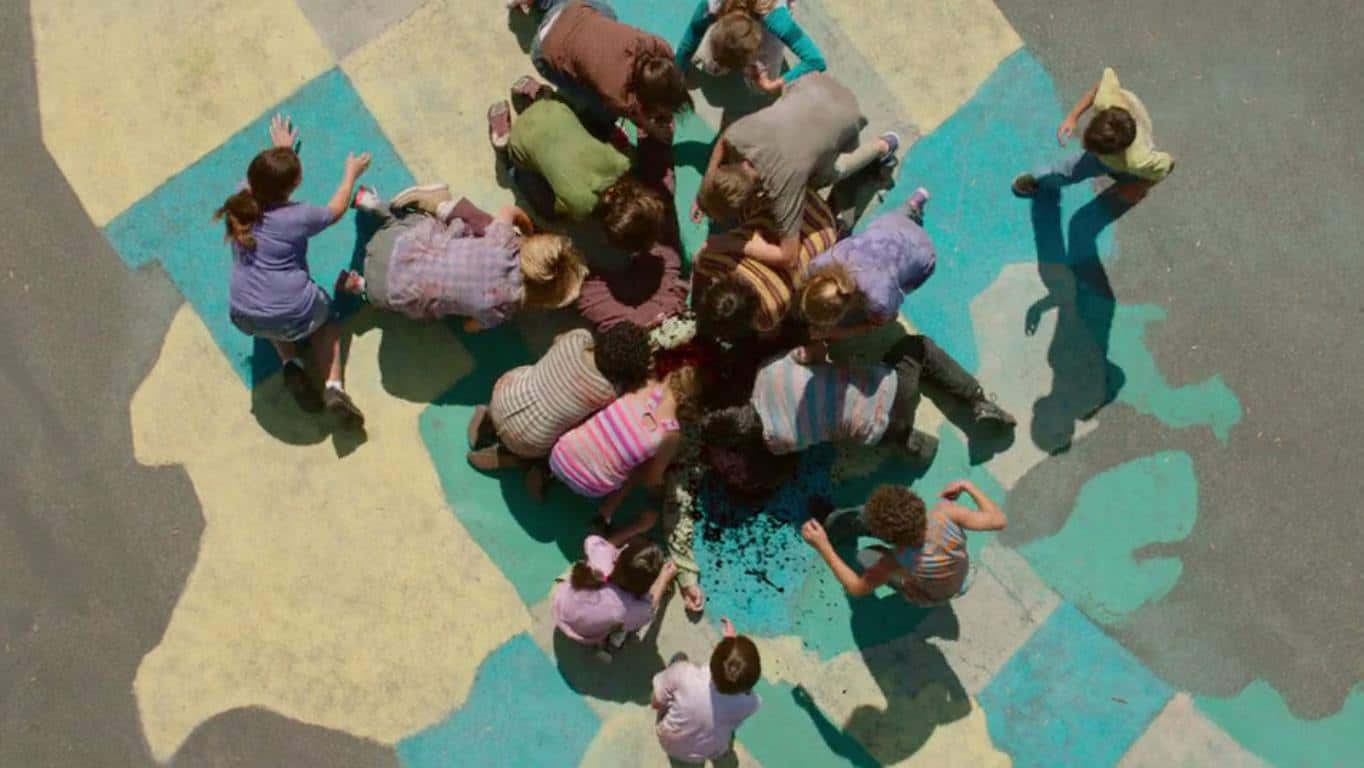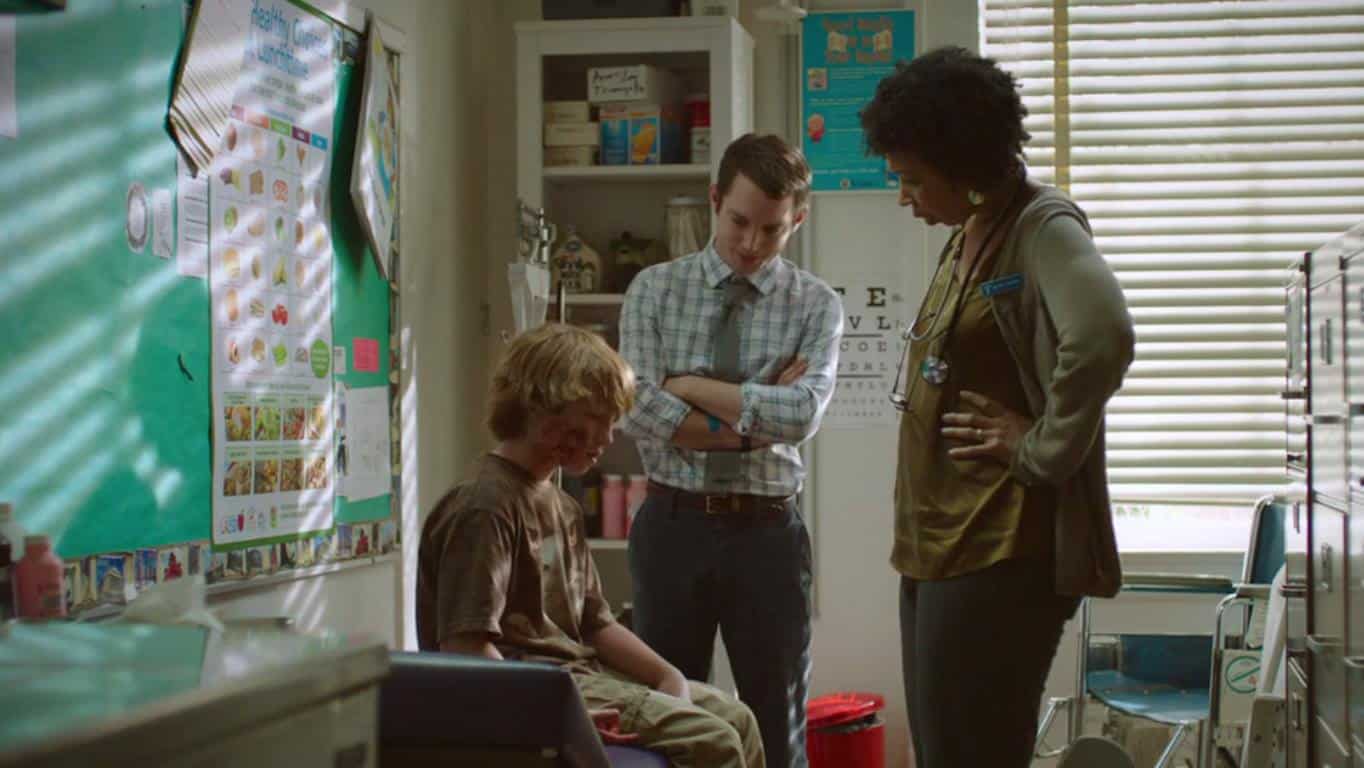 Synopsis: A tainted batch of chicken nuggets causes children to turn into mindless zombies at an elementary school in the town of Fort Chicken.
Director: Jonathan Milott, Cary Murnion
Runtime: 88 minutes
MPAA Rating: R
IMDb: 5.8/10  Rotten Tomatoes: 38%
Netflix (US): No
Jump Scares:  15 (0 major, 15 minor)
Jump Scare Rating: A large number of "half-jumps" however very few rise to the level of being truly scary or startling.


WARNING: The jump scare descriptions listed below may contain minor spoilers
Show Descriptions
Jump Scare Times
18:36 – Patriot grabs Shelly's pigtail and it comes right off to reveal a bloody patch on her scalp. A few seconds later Shelly turns around and lunges at Patriot.
20:56 – Shelly lunges at another student in the playground.
24:09 – A hand appears on the door of the nurses office.
26:56 – Wade bursts into the staff room, startling the other teachers.
27:12 – A group of infected students appear in front of the window behind Rebekkah.
28:25 – An infected student jumps up from the back seat to grab the policeman.
28:35 – Wade opens the staff room door and an infected student is standing right behind it.
29:33 – A teacher appears from around a corner.
47:39 – The lights suddenly cut out.
48:59 – There is some loud banging as the children attempt to break into the room where the teachers are hiding.
53:59 – Lucy grabs Clint around the ankle while he is crawling through the ventilation duct.
55:15 – An infected child puts his hand on the grate over the ventilation duct.
58:38 – The vending machine makes a noise, causing the nearby infected child to scream.
1:16:06 – An infected child reaches into the car and grabs Clint.
1:20:09 – Doug turns a torch on and his face suddenly appears on screen, scaring the others.
Download a .srt file of the jump scares in Cooties [more info].