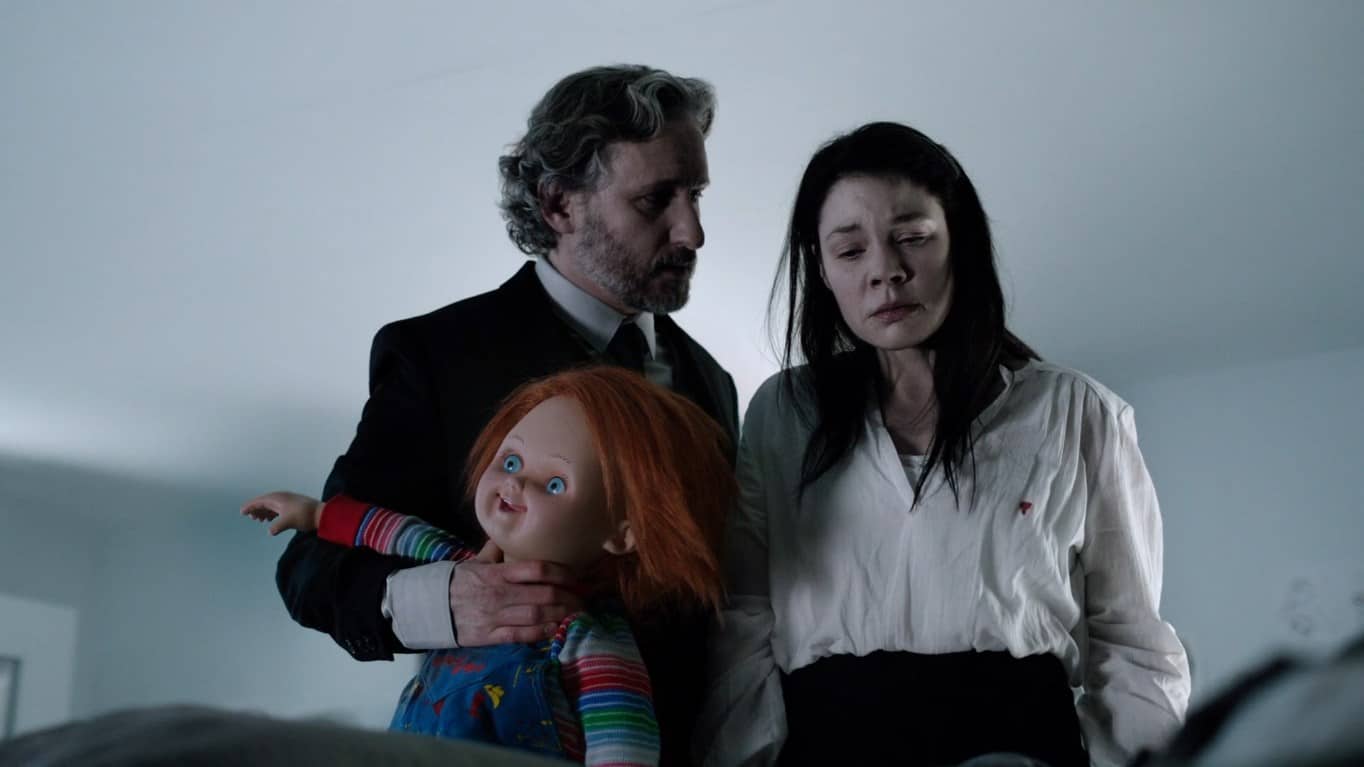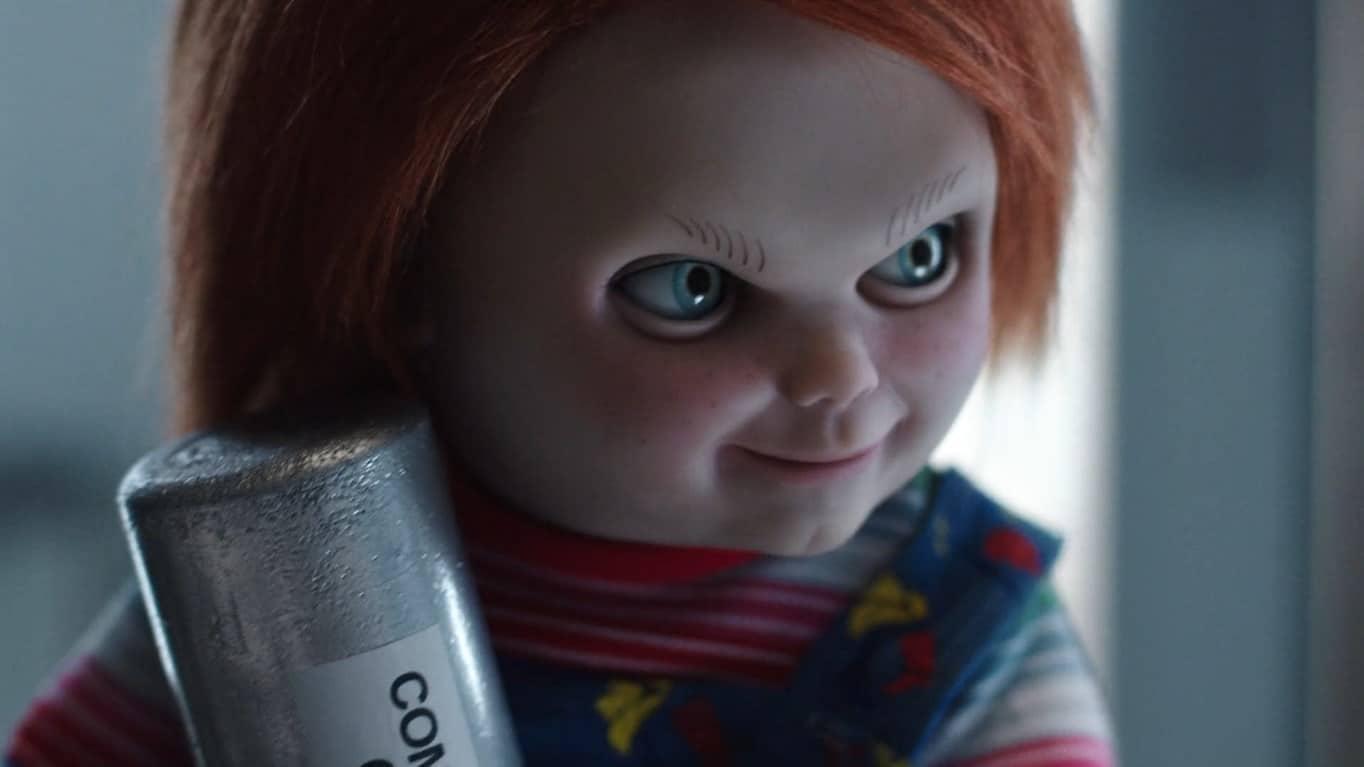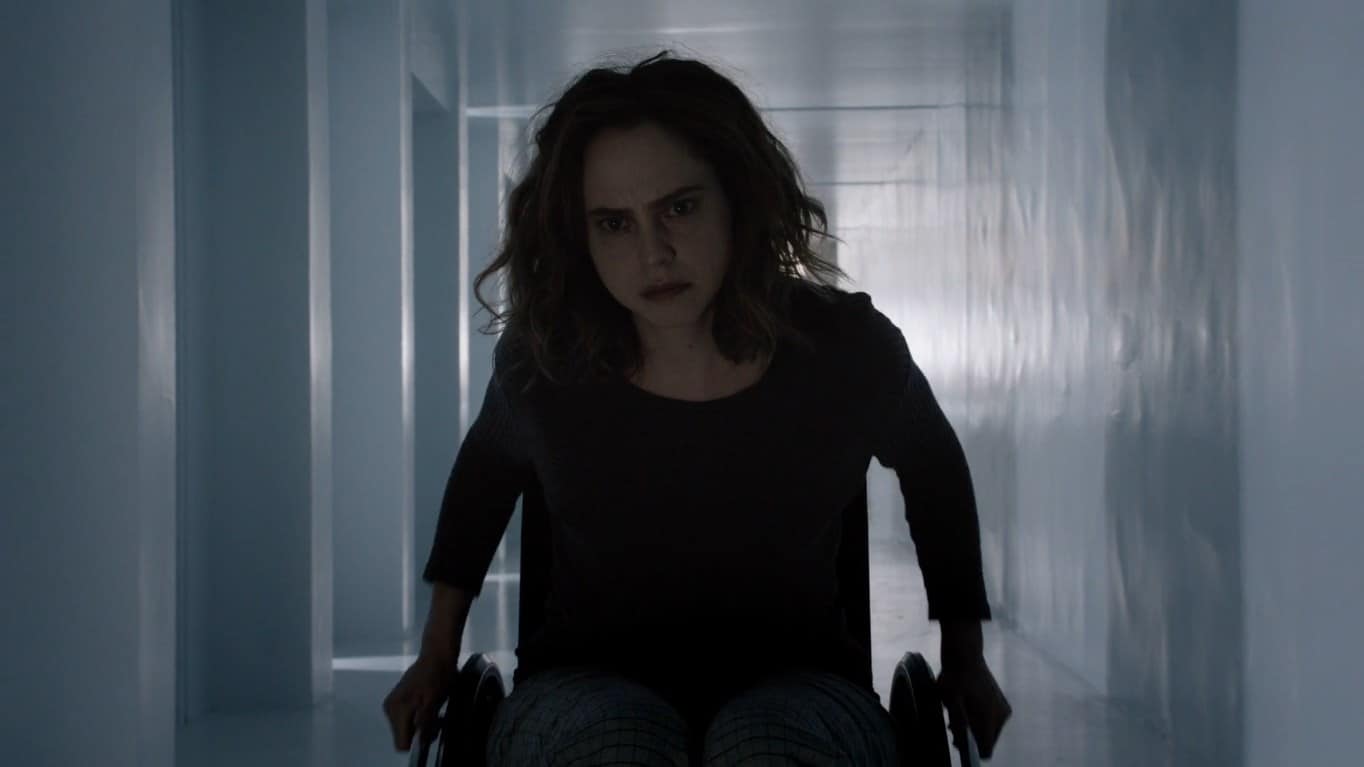 Synopsis: After being framed by Chucky for the murders of her family, Nica is once again pursued by Chucky inside a mental institution.
Director: Don Mancini
Runtime: 91 minutes
MPAA Rating: R
IMDb: 5.2/10  Rotten Tomatoes: 100%
Netflix (US): Yes
Jump Scares: 14 (2 major, 12 minor)
Jump Scare Rating: Numerous jump scares throughout that are enhanced by loud sound effects, while most can be predicted the "fake-out" scare at 13:24 is completely out of the blue.


WARNING: The jump scare descriptions listed below may contain minor spoilers
Show Descriptions
Jump Scare Times
5:07 – Chucky attempts to bite Andy's hand.
13:24 – A man jumps up in front of the woman talking to Nica.
30:59 – An alarm goes off as Nica looks at the spokes on the wheelchair.
43:46 – Chucky pops up in front of Claire who is strapped on the gurney.
48:52 – There is an abrupt cut to Nica picturing herself attacking Angela and Claire.
50:23 – Chucky smashes a bottle over Foley's head.
52:54 – An image of Chucky's mangled face flashes across the screen twice (accompanied by a piercing sound effect).
58:10 – Foley suddenly yells "Madeleine!" during a tense scene.
1:02:53 – Chucky stabs Nica with a needle.
1:04:20 – Madeleine stands up and a nurse is standing right behind her.
1:07:15 – There is a sudden cut to Chucky with his arm in Madeleine's mouth.
1:12:12 – Foley falls back and Chucky hits him over the head with a bottle.
1:16:49 – Tiffany suddenly appears behind the police officer looking in her car.
1:21:28 – Michael is suddenly stabbed in the head with an electric drill.
(Major scares in bold)
Download a .srt file of the jump scares in Cult of Chucky [more info].