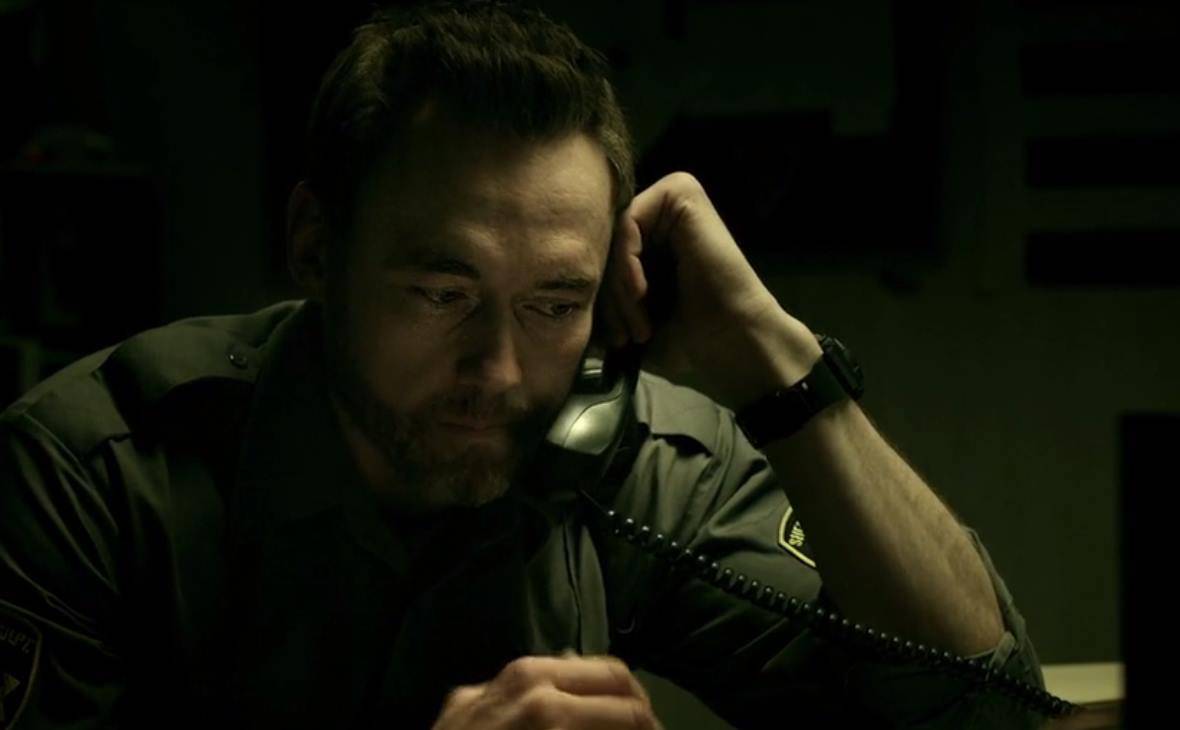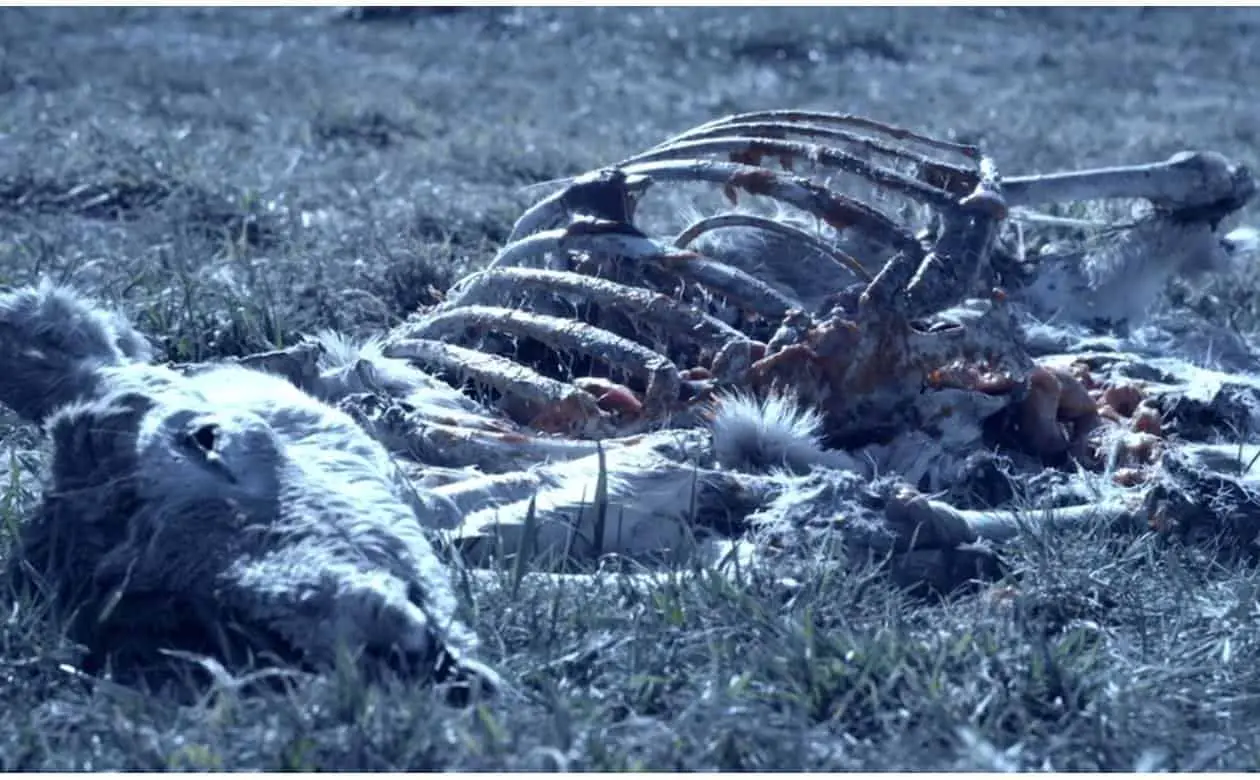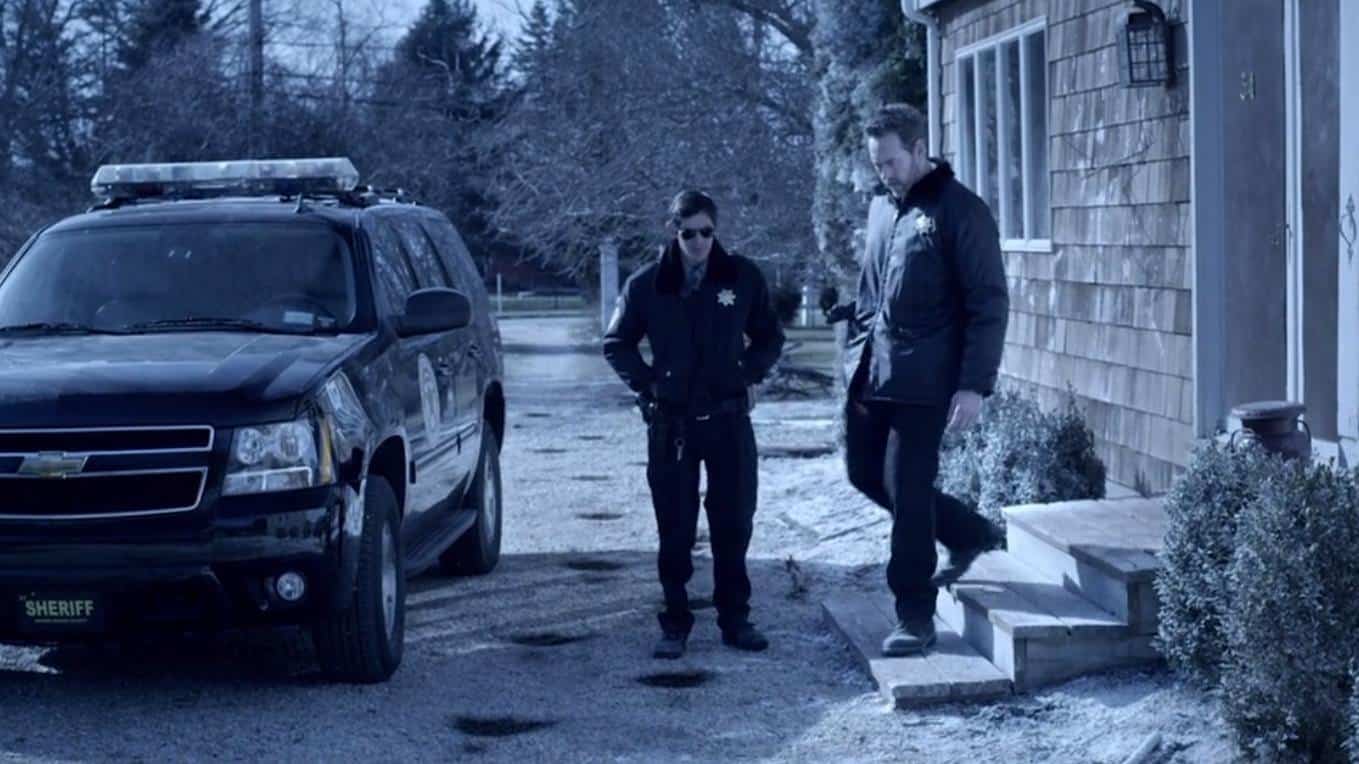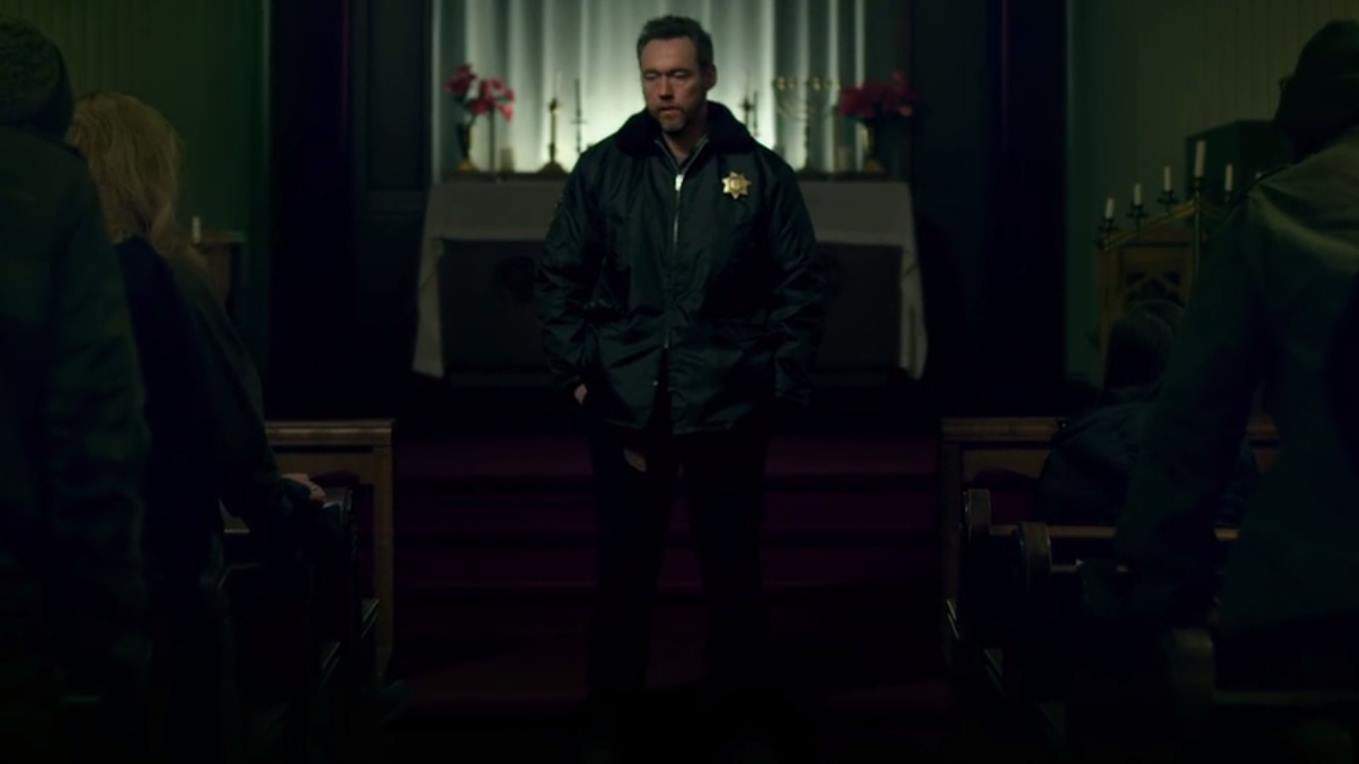 Synopsis: Mysterious creatures living in the woods threaten the survival of a small American town.
Director: Jack Heller
Runtime: 99 minutes
MPAA Rating: Unrated
IMDb: 5.6/10  Rotten Tomatoes: 41%
Netflix (US): No
Tags: Forest / Woods Setting, Low Budget, Monsters & Mutants
Jump Scares:  16 (2 major, 14 minor)
Jump Scare Rating: Several half jumps involving the sudden movement of the creatures. The final third is quite tense and there are a couple of well executed jump scares.


WARNING: The jump scare descriptions listed below may contain minor spoilers
Show Descriptions
Jump Scare Times
2:33 – A hand reaches out and grabs Jesse's walkie talkie which is lying on the ground.
10:30 – A shadow passes by the window.
26:25 – Adam calls out for Paul to stop the car as her sees something in the woods.
41:14 – Something hits the light behind Paul causing it to shatter.
42:04 – Something moves away as Paul shines his torch on some hay bales.
50:03 – A creature passes in front of the police car.
54:40 – A creature moves quickly past the camera.
58:41 – Jim puts his hand on Paul's shoulder.
1:05:48 – Something moves quickly across the screen on the camera footage.
1:07:20 – Something bangs on the outside of the house.
1:09:58 – The creature knocks over Donny as he runs to the house.
1:16:26 – A loud bang startles the occupants of the church.
1:20:35 – Some chairs fall to the floor.
1:23:35 – The creature grabs Donny.
1:27:08 – A light falls to the ground and breaks. A few seconds later the creature drops from the ceiling and reveals itself.
1:30:46 – A creature turns around and lunges at the camera.
(Major scares in bold)
Download a .srt file of the jump scares in Dark Was The Night [more info].