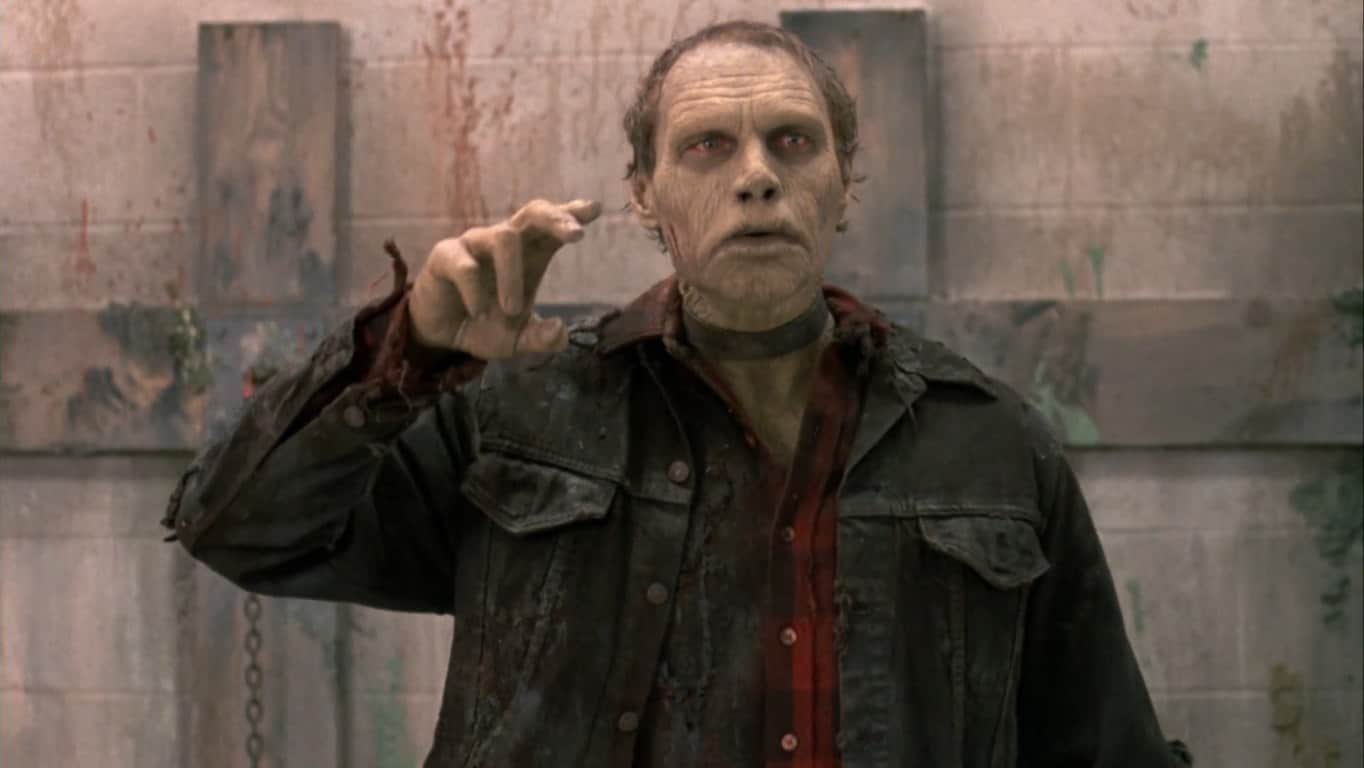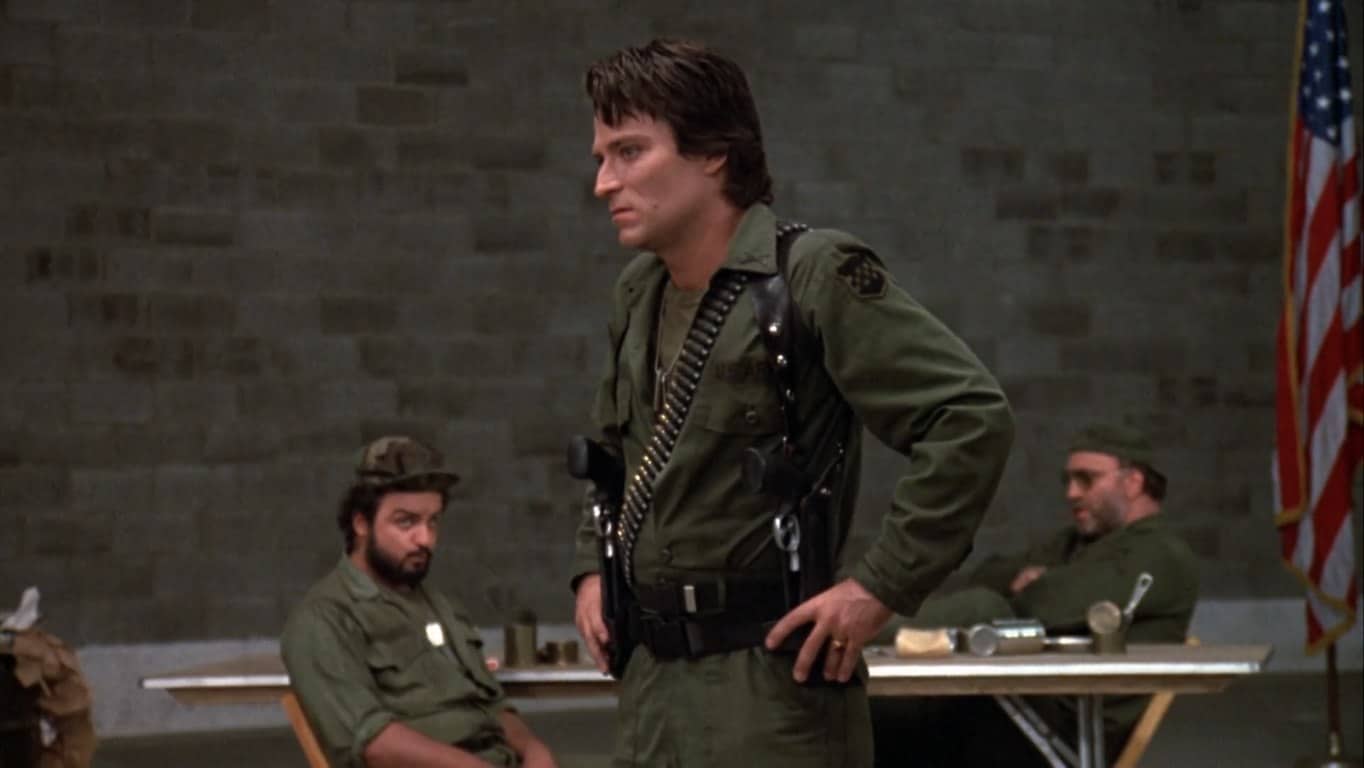 Synopsis: Centers on a small group of soldiers and scientists trying to survive in an underground bunker after the world is overrun by zombies.
Director: George A. Romero
Runtime: 96 minutes
MPAA Rating: Unrated
IMDb: 7.2/10  Rotten Tomatoes: 82%
Netflix (US): No
Tags: Post-Apocalyptic, Underground, Zombie
Jump Scares:  10 (2 major, 8 minor)
Jump Scare Rating: The opening scene contains a decent jump scare but after that scares are few and far between until the final 20 minutes where most of the action occurs.


WARNING: The jump scare descriptions listed below may contain minor spoilers
Show Descriptions
Jump Scare Times
1:06 – As Sarah touches the calendar, zombie hands come out of the wall in front of her. [Video]
22:46 – A chained up zombie lunges at Sarah from behind. [Video]
26:28 – The zombie on the table breaks free of its shackles.
40:30 – As Sarah walks down a hallway to investigate a noise, two men burst out of a door in front of her.
1:18:46 – A zombie hand bursts out of the earth as Sarah picks up a shovel.
1:19:25 – A zombie grabs Sarah.
1:21:14 – A bat flies past John.
1:29:55 – A zombie grabs Steel as he waits for Bub.
1:30:42 – John startles Sarah.
1:36:41 – As Sarah enters the helicopter a zombie grabs her.
(Major scares in bold)
Download a .srt file of the jump scares in Day of the Dead [more info].