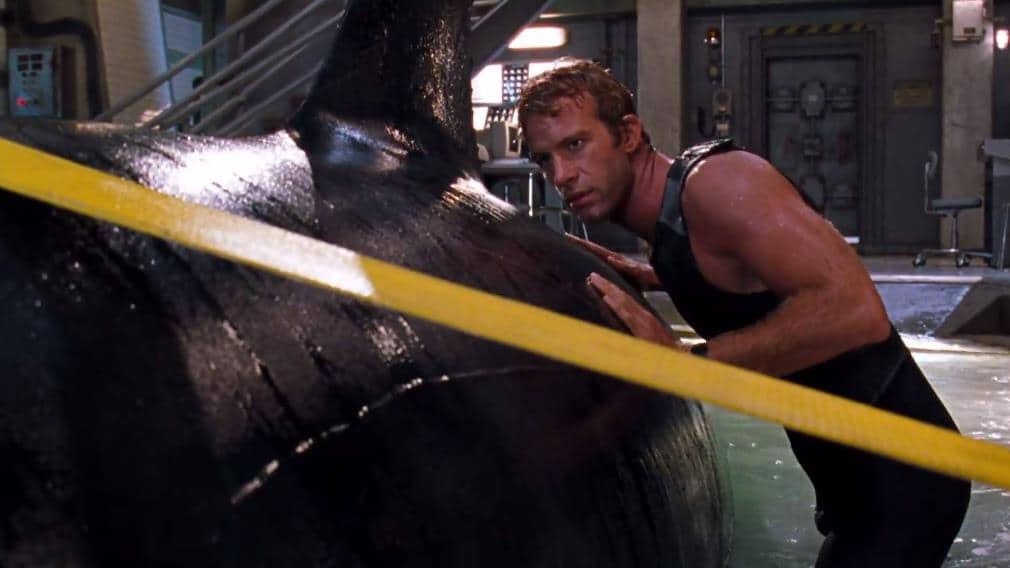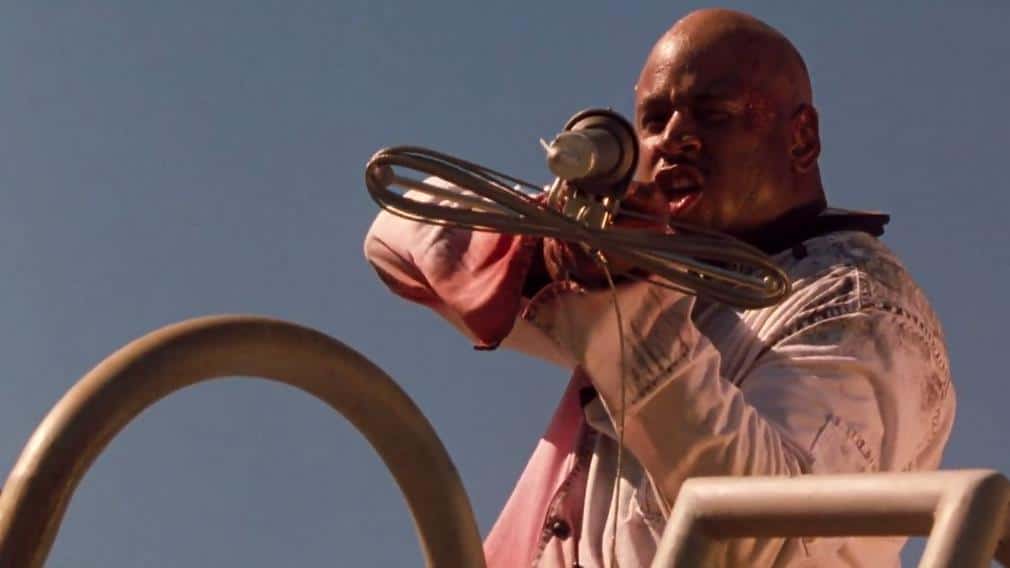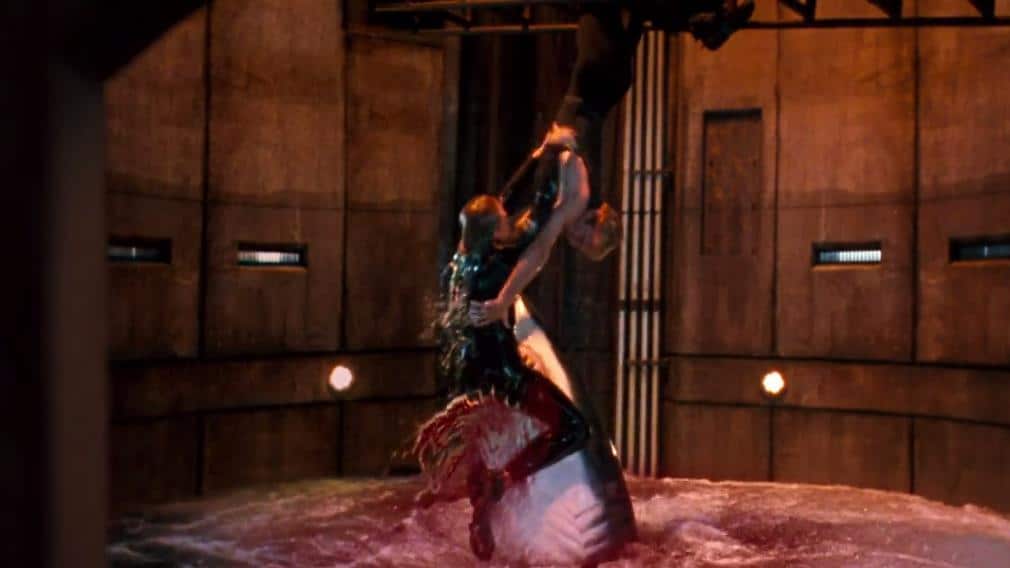 Synopsis: A research team on board a remote research facility are hunted by killer sharks with genetically engineered super-intelligence.
Director: Renny Harlin
Runtime: 105 minutes
MPAA Rating: R
IMDb: 5.8/10  Rotten Tomatoes: 56%
Netflix (US): No
Tags: Shark
Jump Scares:  10 (1 major, 9 minor)
Jump Scare Rating: Minor jump scares throughout, most are the result of the sudden appearance of a shark.

WARNING: The jump scare descriptions listed below may contain minor spoilers
Show Descriptions
Jump Scare Times
2:54 – A shark bursts through a boat.
19:09 – A flare is shot into the air during a quiet scene.
26:00 – Two sharks attempt to attack Carter who is swimming through a cage tunnel.
30:28 – A sleeping shark suddenly rears up as Susan attempts to examine it.
33:51 – The shark suddenly attacks Dr. Whitlock as he crouches down beside it.
53:36 – Dudley's parrot suddenly squawks and flies away.
54:10 – A shark suddenly jumps out of the water.
1:00:12 – A shark suddenly jumps out of the water and grabs Russell. [Video]
1:14:27 – A dead body appears in front of Carter while he is swimming underwater.
1:22:00 – A shark jumps out at Susan.
(Major scares in bold)
Download a .srt file of the jump scares in Deep Blue Sea [more info].