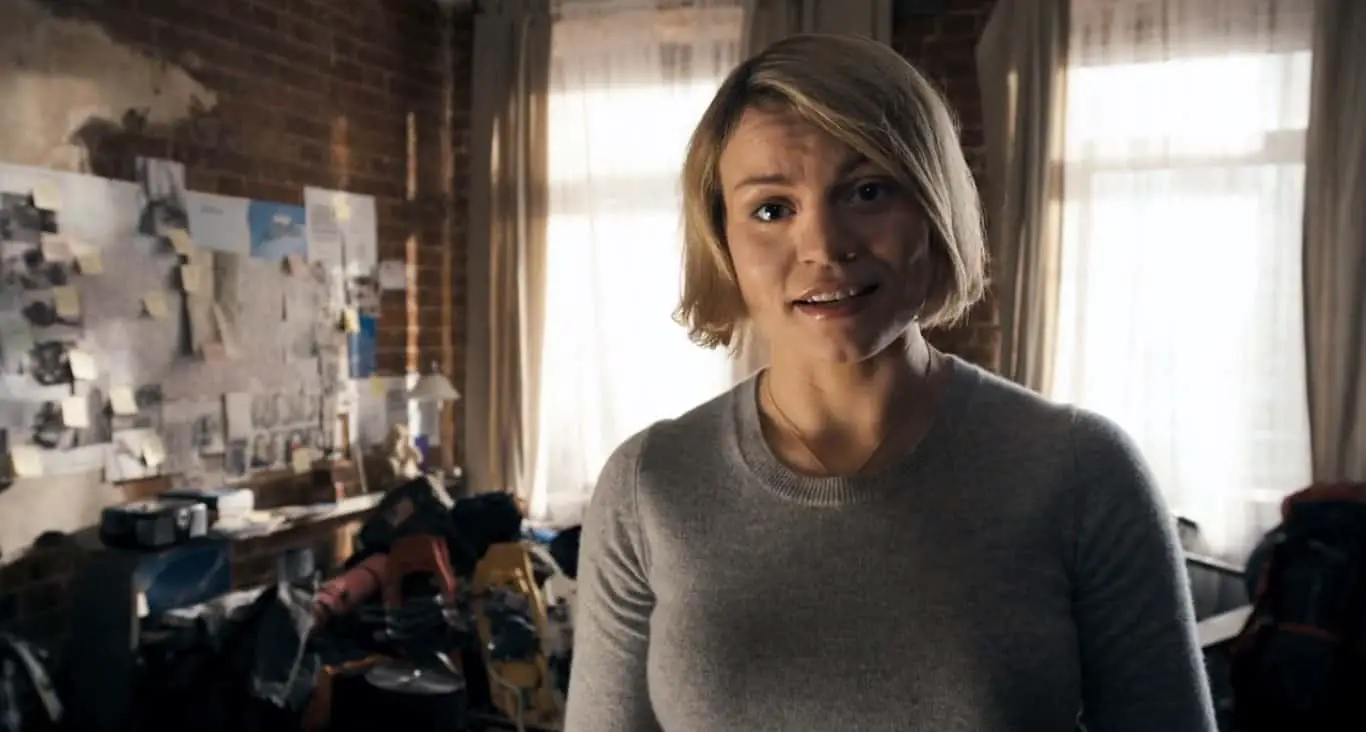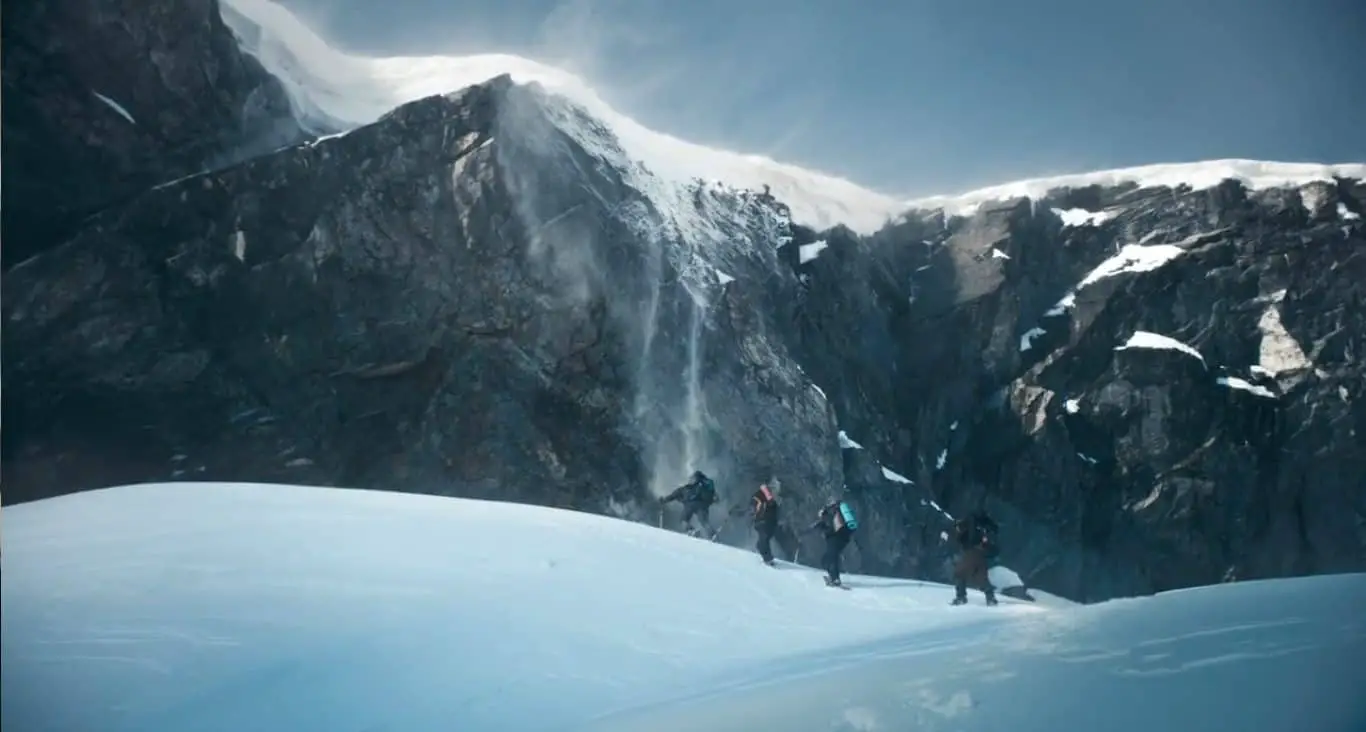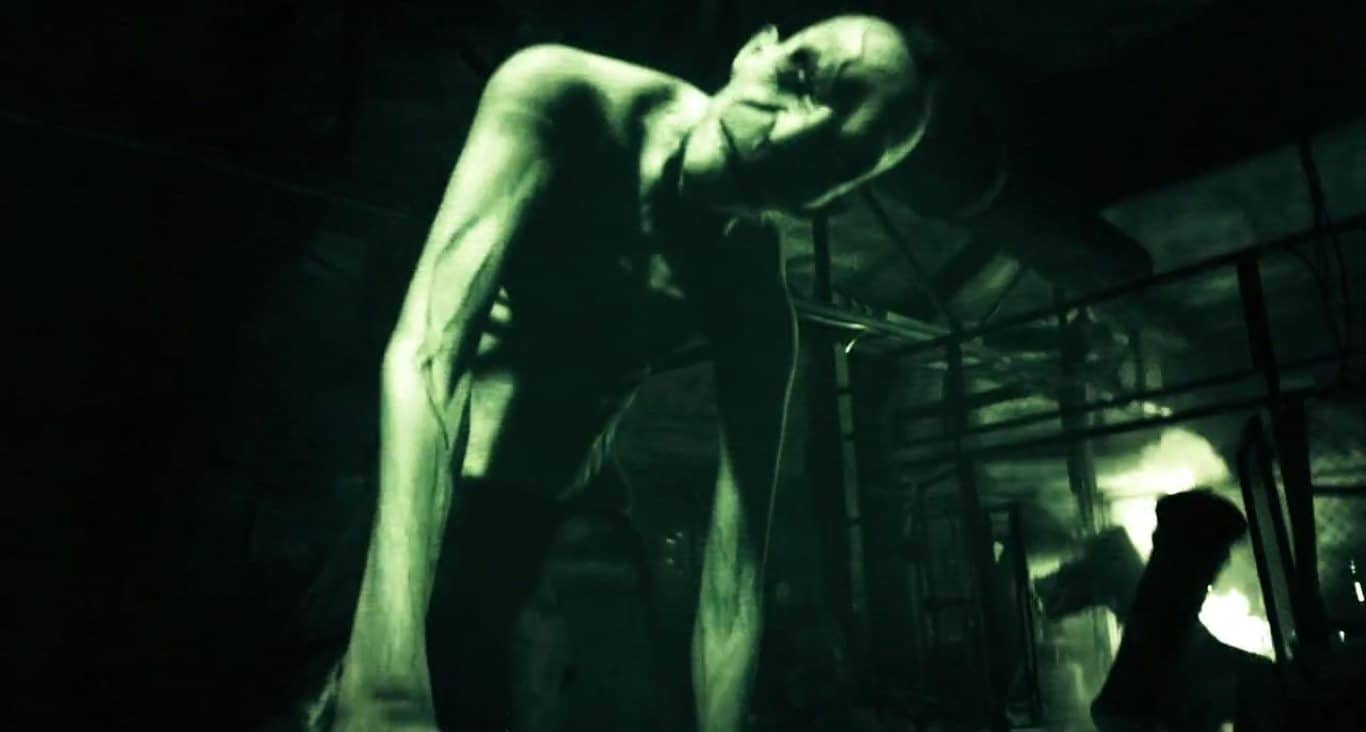 Synopsis: A group of American college students travel to the Ural Mountains in Russia where nine hikers went missing under mysterious circumstances back in 1959.
Director: Renny Harlin
Runtime: 100 minutes
MPAA Rating: R
IMDb: 5.7/10  Rotten Tomatoes: 53%
Netflix (US): No
Tags: Found Footage, Low Budget, Monsters & Mutants, Sci-Fi
Jump Scares:  10 (0 major, 10 minor)
Jump Scare Rating: Devil's Pass (also known as The Dyatlov Pass Incident) is a found footage style horror/mystery that is largely free of jump scares other than a 15 minute period towards the end of the movie.

WARNING: The jump scare descriptions listed below may contain minor spoilers
Show Descriptions
Jump Scare Times
53:41 – There is a loud explosion followed by another about 15 seconds later.
1:03:39 – A gunshot may startle some viewers.
1:06:54 – There is an explosion and sparks fly from up ahead in the tunnel.
1:07:01 – Holly screams loudly.
1:07:52 – There are several more explosions and sparks fly once more.
1:17:17 – There is an explosion and more sparks as Holly runs through the tunnel.
1:17:54 – One of the creatures appears in front of the camera.
1:18:26 – Two creatures appear behind Holly.
1:19:11 – A creature appears in front of Holly as she approaches J.P.
1:19:20 – Another creature appears as Holly opens a door.
Download a .srt file of the jump scares in Devil's Pass [more info].