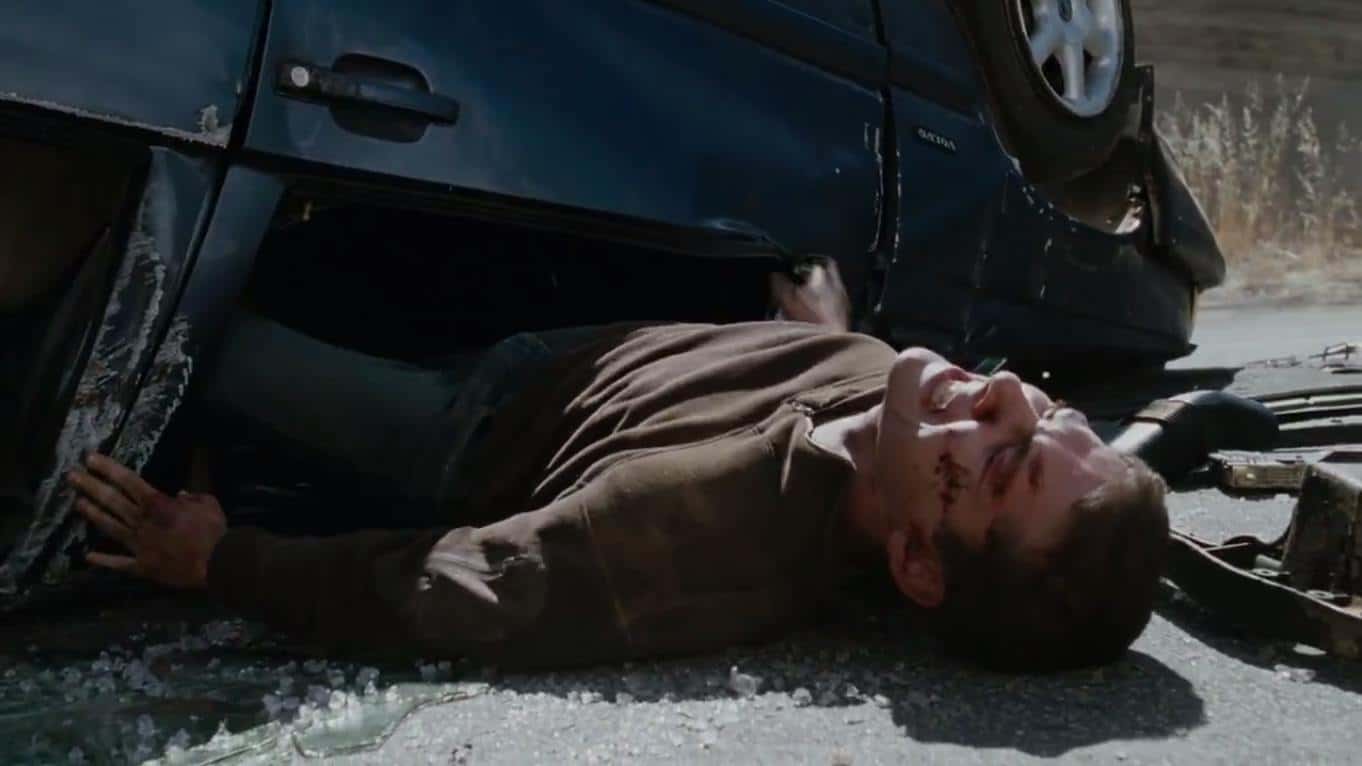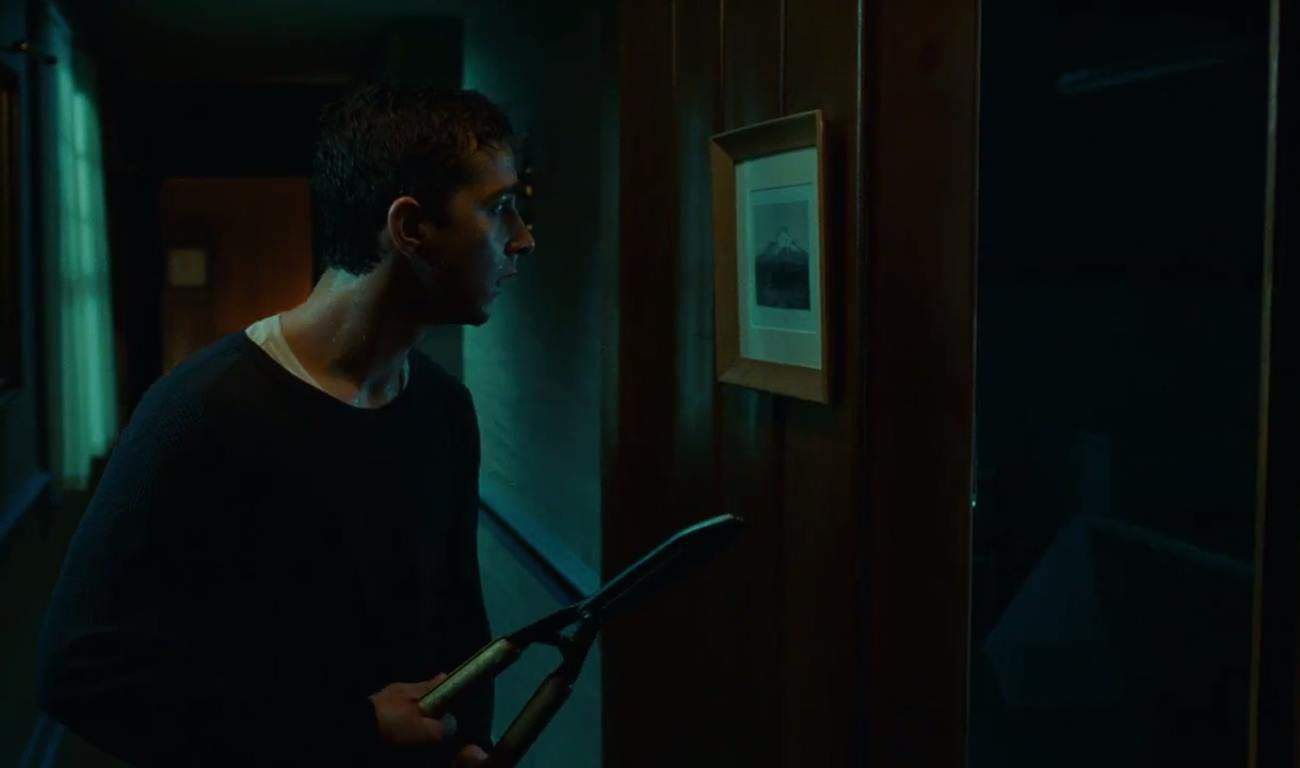 Synopsis: Kale, a young man on house arrest, begins to suspect his neighbor is a serial killer.
Director: D.J. Caruso
Runtime: 105 minutes
MPAA Rating: PG-13
IMDb: 6.9/10  Rotten Tomatoes: 68%
Netflix (US): No
Jump Scares:  13 (1 major, 12 minor)
Jump Scare Rating: The climax contains numerous jump scares however very few are truly memorable.


WARNING: The jump scare descriptions listed below may contain minor spoilers
Show Descriptions
Jump Scare Times
31:21 – Kale's mother surprises him while he is looking at the neighbors through his binoculars.
49:22 – Kale looks around Mr Turner's house with the binoculars and sees Mr Turner staring at him through a window.
51:07 – Kale closes the fridge door and Mr Turner is standing behind it.
1:00:54 – There is a loud noise from Mr Turner's house and blood splatters on the window.
1:01:09 – There is an abrupt cut back to Mr Turner's house, accompanied by a sound effect.
1:03:23 – Ashley runs into another girl while on the phone at the store.
1:04:45 – Mr Turner appears in front of Ashley as she drives out of the car-park.
1:19:51 – Kale opens a wardrobe door and sees an apparently unconscious Ronnie lying there. Suddenly Ronnie jumps up and scares Kale.
1:27:26 – Mr Turner breaks into Kale's room with a baseball bat. [Video]
1:30:20 – Kale turns his head and sees a dead body beside him.
1:30:53 – Mr Turner's face can be seen watching Kale through the window.
1:34:02 – A dead body floats up beside Kale while he is in the water.
1:35:25 – Mr Turner appears behind Kale's mother after he frees her.
(Major scares in bold)
Download a .srt file of the jump scares in Disturbia [more info].