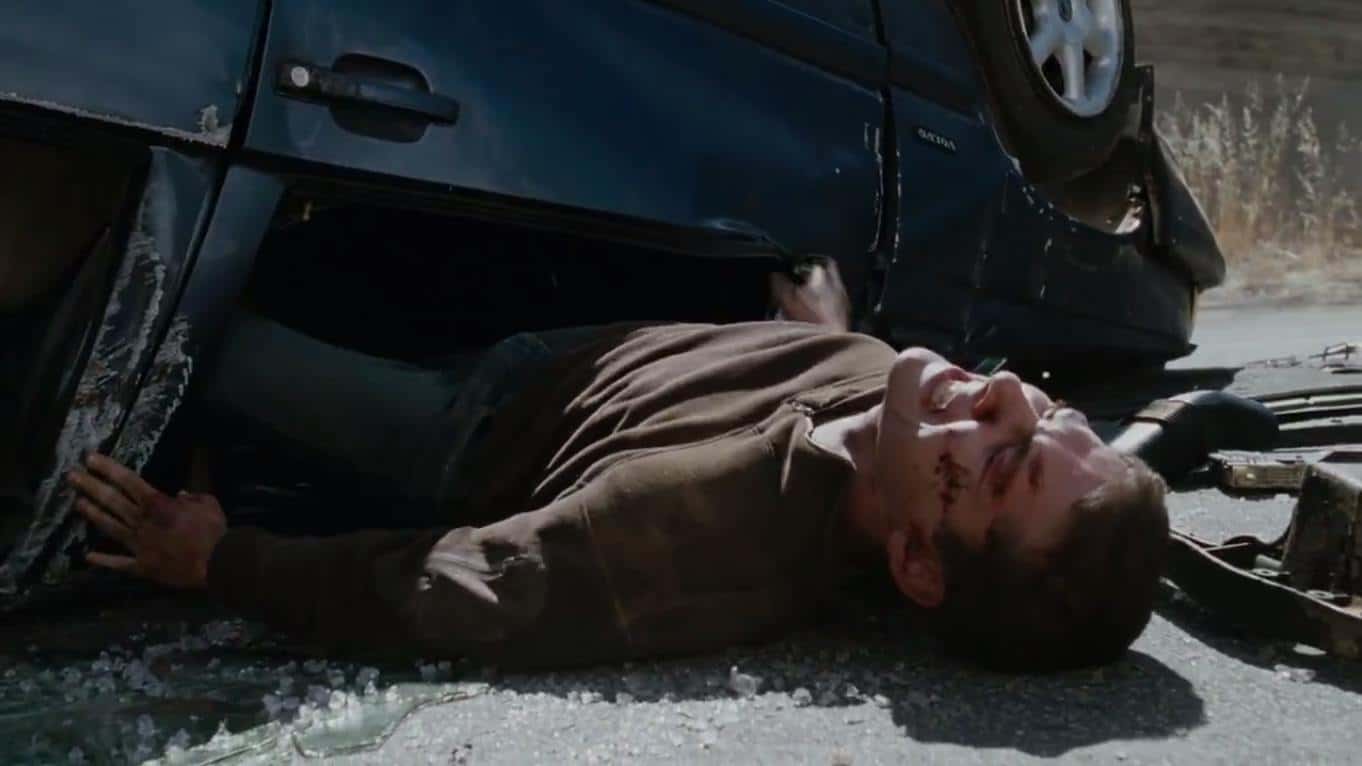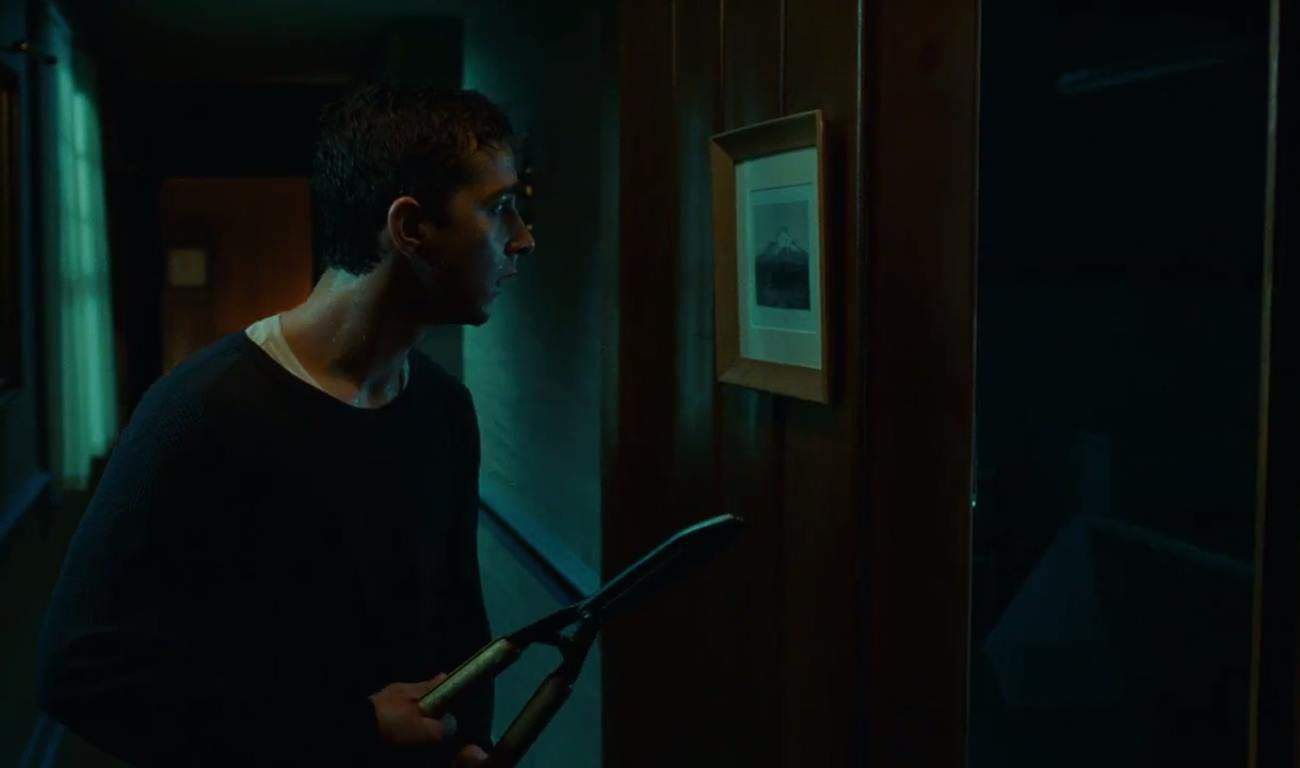 See below for the exact times and descriptions of the 13 jump scares in Disturbia, which has a jump scare rating of 3.0.
Jump Scare Rating: The climax contains numerous jump scares however very few are truly memorable.


Synopsis: Kale, a young man on house arrest, begins to suspect his neighbor is a serial killer.
Contributor: Anthony Wilson contributed all the information on this page (Sign up now to become a contributor too! Learn more)
Director: D.J. Caruso
Runtime: 105 minutes
WARNING: The jump scare descriptions listed below may contain minor spoilers

Jump Scare Times
00:31:21 – Kale's mother surprises him while he is looking at the neighbors through his binoculars.
00:49:22 – Kale looks around Mr Turner's house with the binoculars and sees Mr Turner staring at him through a window.
00:51:07 – Kale closes the fridge door and Mr Turner is standing behind it.
01:00:54 – There is a loud noise from Mr Turner's house and blood splatters on the window.
01:01:09 – There is an abrupt cut back to Mr Turner's house, accompanied by a sound effect.
01:03:23 – Ashley runs into another girl while on the phone at the store.
01:04:45 – Mr Turner appears in front of Ashley as she drives out of the car-park.
01:19:51 – Kale opens a wardrobe door and sees an apparently unconscious Ronnie lying there. Suddenly Ronnie jumps up and scares Kale.
01:27:26 – Mr Turner breaks into Kale's room with a baseball bat. [Video]
01:30:20 – Kale turns his head and sees a dead body beside him.
01:30:53 – Mr Turner's face can be seen watching Kale through the window.
01:34:02 – A dead body floats up beside Kale while he is in the water.
01:35:25 – Mr Turner appears behind Kale's mother after he frees her.
(Major jump scares in bold)
Watch with subtitles that warn you about jump scares! Download the .srt file of the jump scares in Disturbia. [More info]
Report inaccurate data: Contact us with the URL of this page and a description of what data is inaccurate. We'll work to get it fixed!