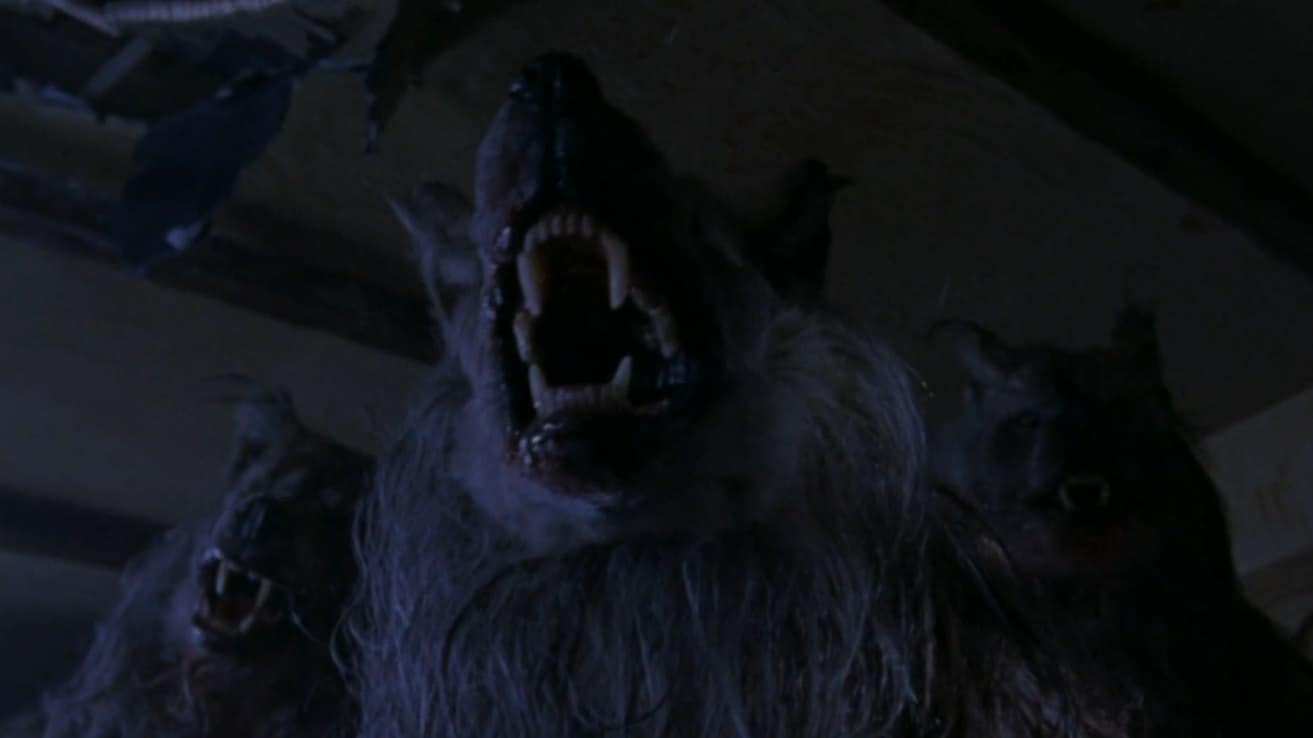 Synopsis: A routine training exercise turns deadly for a group of soldiers in the Scottish wilderness after they are attacked by a pack of Werewolves.
Director: Neil Marshall
Runtime: 105 minutes
MPAA Rating: R
IMDb: 6.8/10  Rotten Tomatoes: 79%
Netflix (US): No
Tags: Action, Forest / Woods Setting, Gory, Werewolf
Jump Scares:  13 (1 major, 12 minor)
Jump Scare Rating: There is plenty of action in the second half as the werewolves attack the soldiers and while some of these attacks come quite suddenly, only a few rise to the level of a genuine jump scare. The most significant jump scare occurs during the campfire scene that beings approximately 15 minutes into the movie.


WARNING: The jump scare descriptions listed below may contain minor spoilers
Show Descriptions
Jump Scare Times
18:02 – As Spoon begins to tell a joke a dead cow is thrown into the campfire startling the soldiers. [Video]
23:25 – Captain Ryan pops up beside Corporal Campbell and screams.
28:44 – A silhouette moves past the camera.
29:22 – Corporal Campbell attempts to flee the area but runs into, and is impaled by, a tree trunk.
29:36 – A werewolf roars and Campbell is slashed across the face.
30:08 – Sarge crouches down and a werewolf passes by in the trees above him.
33:14 – A werewolf hand comes through the roof of the truck.
36:47 – A dog jumps out at Coop.
41:00 – A werewolf tries to break through the door.
45:40 – A werewolf is spotted outside.
1:01:29 – The window blind behind Terry suddenly closes, a couple of seconds later a werewolf grabs him and pulls him though the window.
1:39:56 – Coop sees a corpse hanging from a rope.
1:40:09 – A werewolf suddenly punches Coop.
(Major scares in bold)
Download a .srt file of the jump scares in Dog Soldiers [more info].