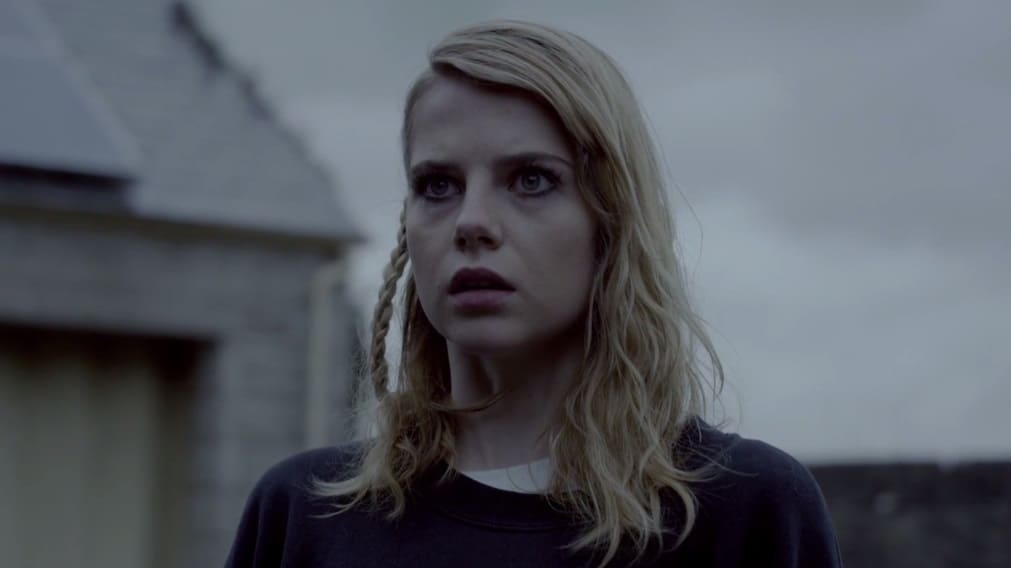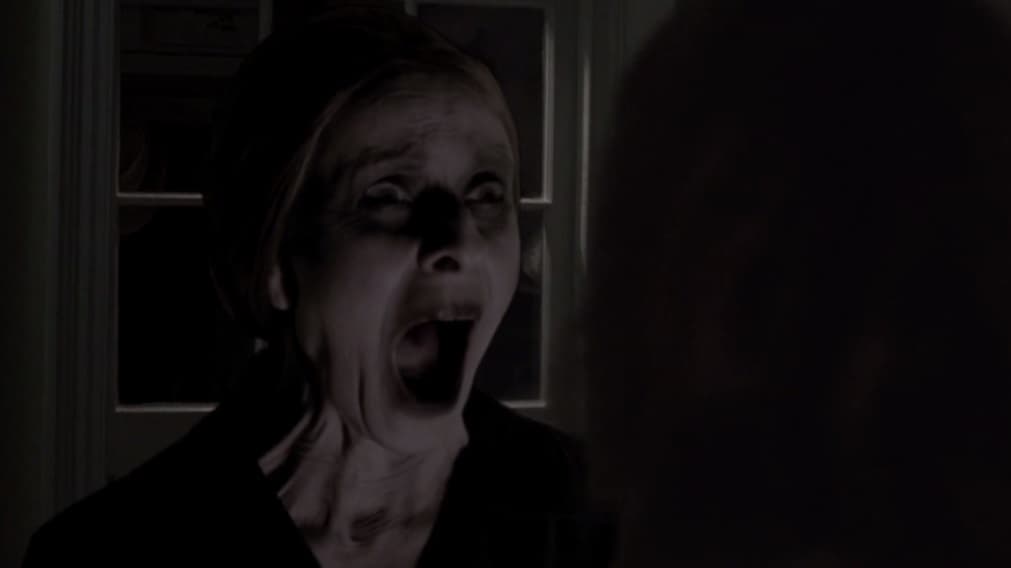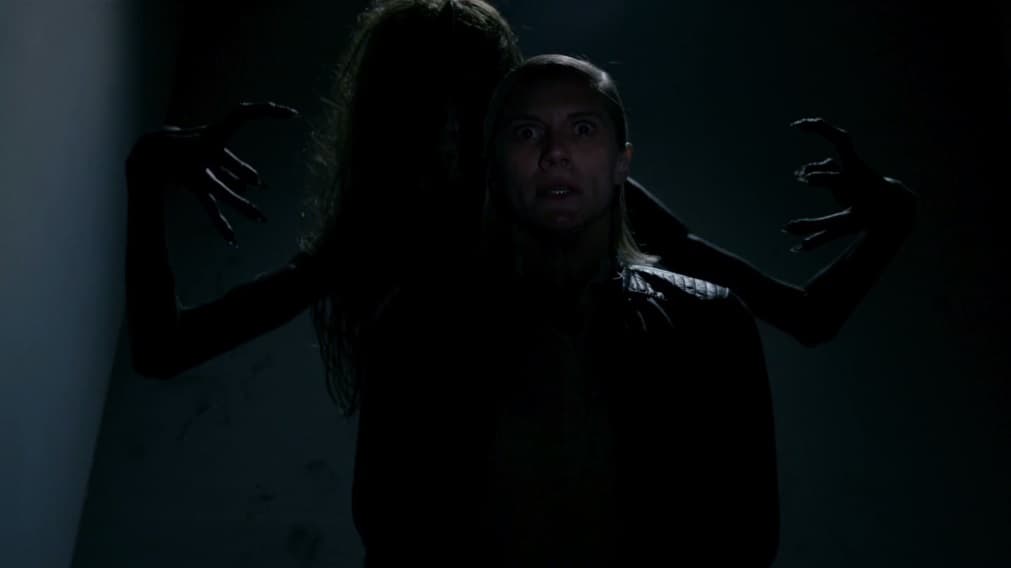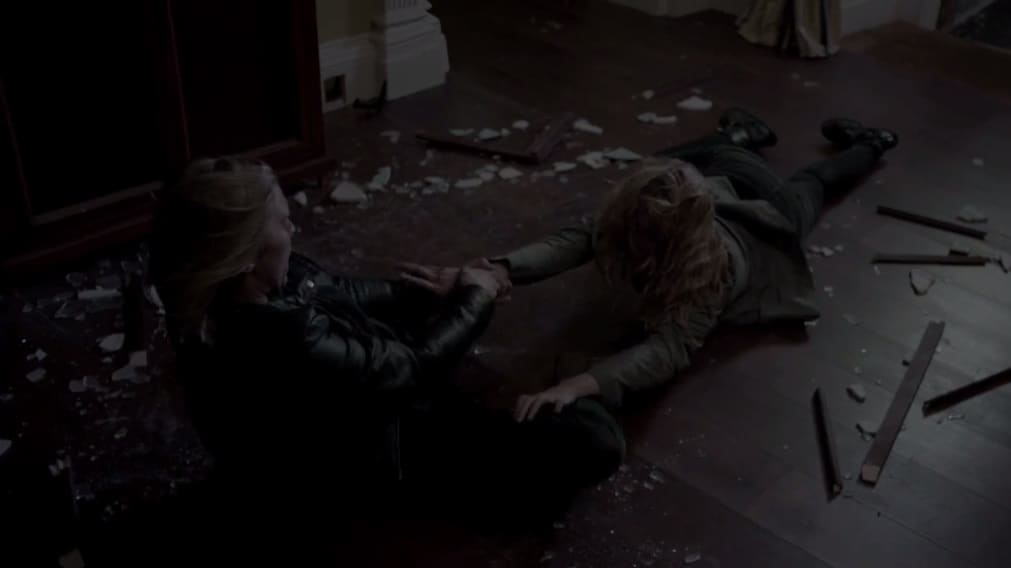 Synopsis: A mother becomes embroiled in a terrifying urban legend after her troubled daughter unwittingly attracts the attention of a demonic witch.
Director: Caradog W. James
Runtime: 93 minutes
MPAA Rating: R
IMDb: 5.2/10  Rotten Tomatoes: 28%
Netflix (US): No
Jump Scares:  19 (2 major, 17 minor)
Jump Scare Rating: Don't Knock Twice is surprisingly heavy on atmopshere although the jump scares are fairly generic.


WARNING: The jump scare descriptions listed below may contain minor spoilers
Show Descriptions
Jump Scare Times
8:18 – A fast moving figure moves past in the foreground followed by another a few seconds later.
11:03 – Danny jumps out at Chloe (as a joke).
12:18 – The figure of an old woman can be seen by the window.
13:23 – An eye suddenly appears at the peephole that Danny is looking through.
14:10 – Danny's laptop starts to make a ringing noise.
15:10 – A scary face suddenly appears on Chloe's laptop screen.
16:31 – During a tense scene, a door opens as Chloe approaches it.
27:29 – After waking from a dream, Jess looks across and sees Chloe watching her.
36:35 – Jess starts talking from behind Chloe.
38:03 – Chloe sees a mummified corpse in the mirror.
52:41 – The door starts to close on Jess.
53:19 – A shadowy figure moves past in the foreground.
54:20 – A woman suddenly appears in front of Chloe shouting "RUN!".
1:04:15 – A bird flies out from underneath the red sheet which startles Jess.
1:20:12 – A hand suddenly touches Jess on the shoulder.
1:22:19 – A hand grabs the cage that Chloe is trapped in.
1:23:50 – Jess approaches the cage and is startled to see Chloe in it.
1:26:06 – Detective Boardman shines the torch on the old woman who reaches out for him.
1:30:59 – A loud bang on the door startles Jess and Chloe.
(Major scares in bold)
Download a .srt file of the jump scares in Don't Knock Twice [more info].