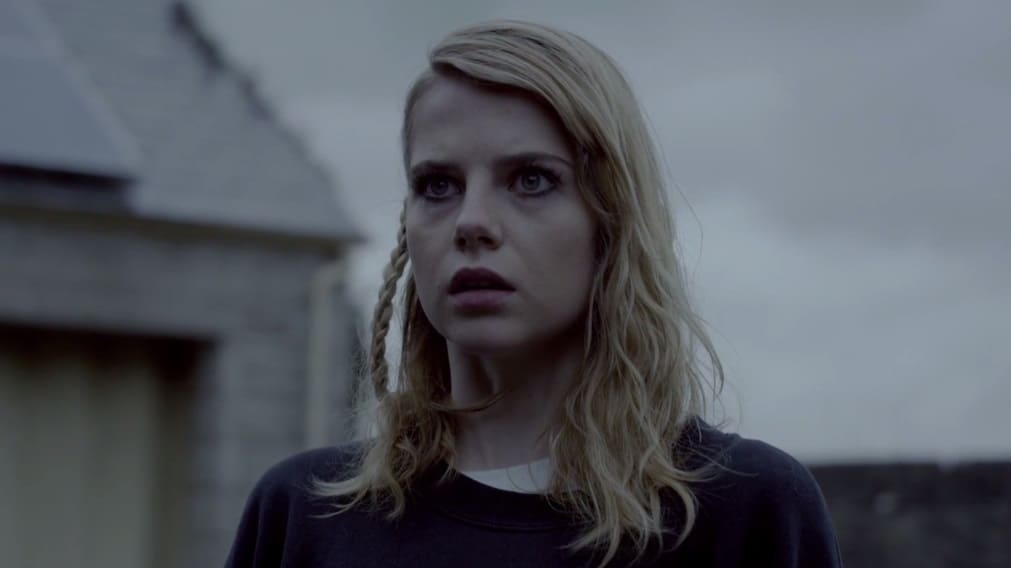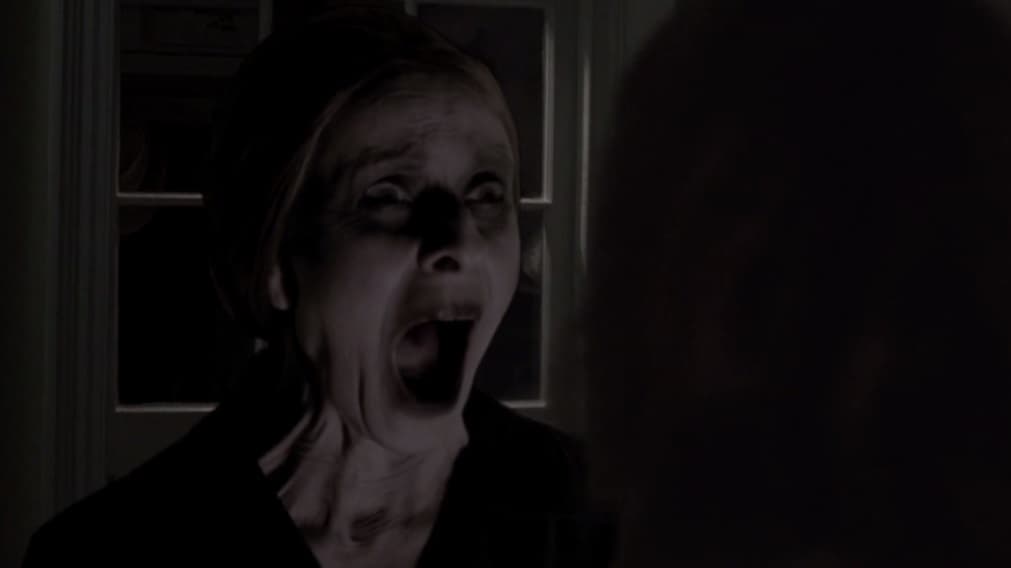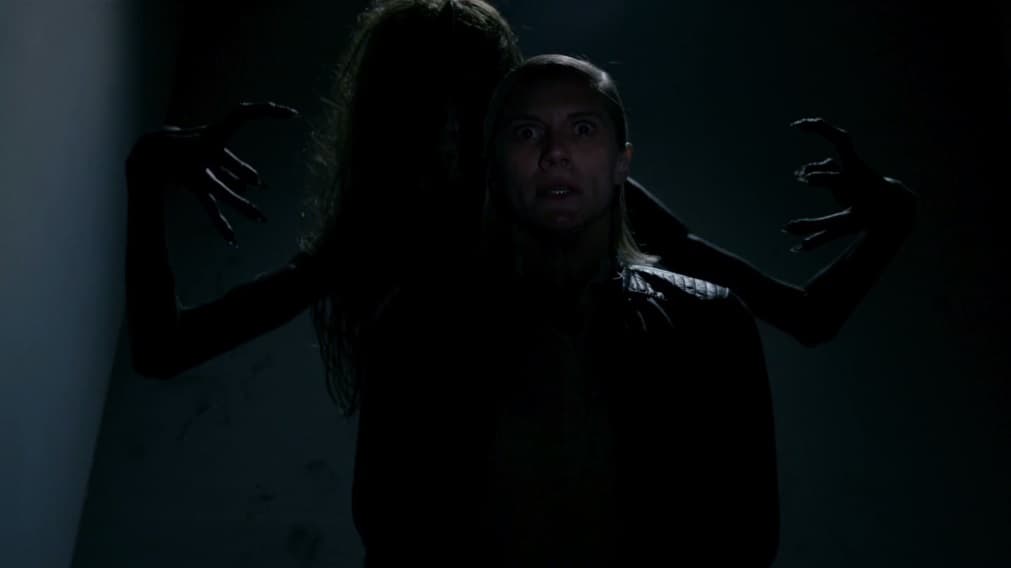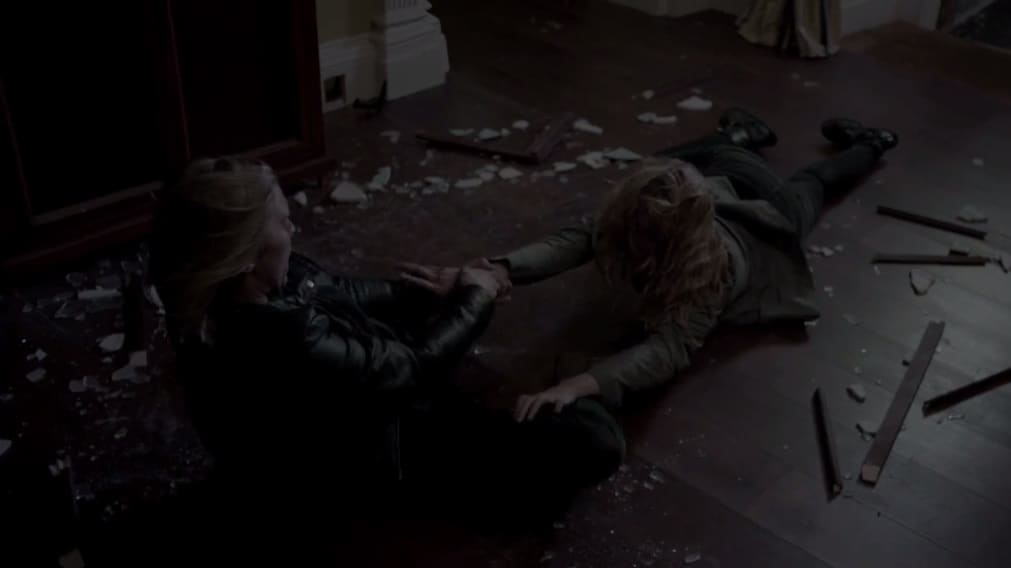 See below for the exact times and descriptions of the 19 jump scares in Don't Knock Twice, which has a jump scare rating of 3.5.
Jump Scare Rating: Don't Knock Twice is surprisingly heavy on atmopshere although the jump scares are fairly generic.


Synopsis: A mother becomes embroiled in a terrifying urban legend after her troubled daughter unwittingly attracts the attention of a demonic witch.
Contributor: Anthony Wilson contributed all the information on this page (Sign up now to become a contributor too! Learn more)
Director: Caradog W. James
Runtime: 93 minutes
WARNING: The jump scare descriptions listed below may contain minor spoilers

Jump Scare Times
00:08:18 – A fast moving figure moves past in the foreground followed by another a few seconds later.
00:11:03 – Danny jumps out at Chloe (as a joke).
00:12:18 – The figure of an old woman can be seen by the window.
00:13:23 – An eye suddenly appears at the peephole that Danny is looking through.
00:14:10 – Danny's laptop starts to make a ringing noise.
00:15:10 – A scary face suddenly appears on Chloe's laptop screen.
00:16:31 – During a tense scene, a door opens as Chloe approaches it.
00:27:29 – After waking from a dream, Jess looks across and sees Chloe watching her.
00:36:35 – Jess starts talking from behind Chloe.
00:38:03 – Chloe sees a mummified corpse in the mirror.
00:52:41 – The door starts to close on Jess.
00:53:19 – A shadowy figure moves past in the foreground.
00:54:20 – A woman suddenly appears in front of Chloe shouting "RUN!".
01:04:15 – A bird flies out from underneath the red sheet which startles Jess.
01:20:12 – A hand suddenly touches Jess on the shoulder.
01:22:19 – A hand grabs the cage that Chloe is trapped in.
01:23:50 – Jess approaches the cage and is startled to see Chloe in it.
01:26:06 – Detective Boardman shines the torch on the old woman who reaches out for him.
01:30:59 – A loud bang on the door startles Jess and Chloe.
(Major jump scares in bold)
Watch with subtitles that warn you about jump scares! Download the .srt file of the jump scares in Don't Knock Twice. [More info]
Report inaccurate data: Contact us with the URL of this page and a description of what data is inaccurate. We'll work to get it fixed!