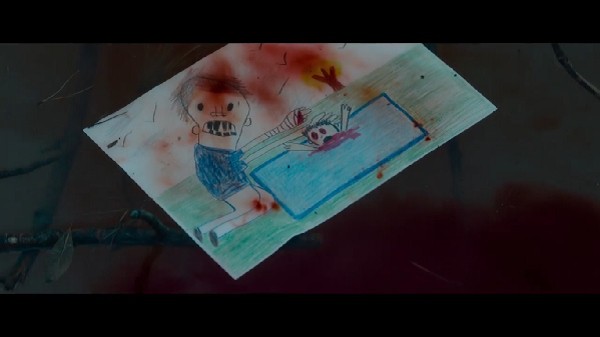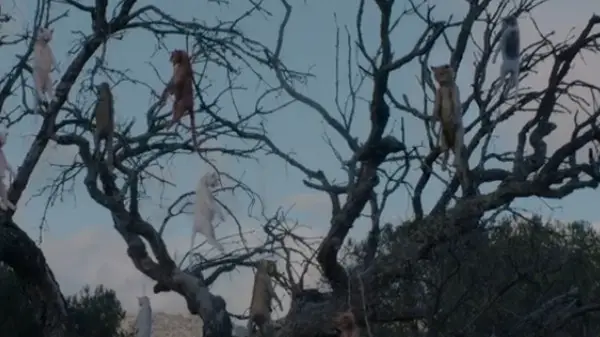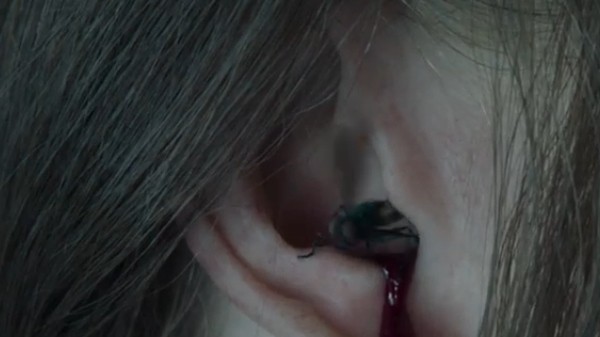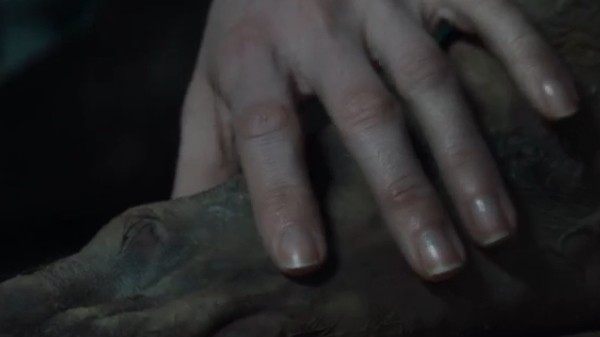 See below for the exact times and descriptions of the 27 jump scares in Don't Listen (Voces), which has a jump scare rating of 4.5.
Jump Scare Rating: Lots of jump scares but always resorting to sound effects.

Synopsis: A Spanish family moves into a house to restore it and tragic events start to happen.
Contributor: Fábio Baptista contributed all the information on this page (Sign up now to become a contributor too! Learn more)
Director: Ángel Goméz Hernández
Runtime: 98 minutes
WARNING: The jump scare descriptions listed below may contain minor spoilers

Jump Scare Times
The jump scare timings listed below are based on a theatrical viewing and are approximate only.
00:03:29 – The toy's sudden noise may startle some viewers.
00:09:03 – Eric gets scared by Sara when she opens the bathroom door.
00:12:50 – The toy's noise startles Eric.
00:14:07 – A loud sound comes from the walkie-talkie.
00:15:22 – After a tense scene, Daniel's hand suddenly covers Eric's mouth.
00:29:41 – The TV turns on loudly.
00:32:41 – Daniel jumping from the chair after hearing to Eric's voice along with a loud sound may startle some viewers.
00:39:33 – Daniel's voice scares Ruth.
00:44:18 – The voice of Ruth interrupting the silent tense scene may startle some viewers.
00:45:05 – After a tense scene, a loud noise comes out of Gérman's headphones.
00:46:56 – The screen cuts abruptly to a woman screaming.
00:56:54 – A toy's noise spooks Sara.
00:57:39 – When Sara tries to touch Eric, he quickly crawls under the bed.
00:59:20 – Eric jumps off the bed to the front of Sara.
00:59:35 – The witch puts her hand on Sara's face accompanied by a loud noise.
01:00:29 – The hanged body of Sara bursts through the room's window.
01:06:08 – Something jumps on Daniel.
01:07:50 – A gunshot is fired frightening Ruth and Gérman.
01:13:45 – The scene cuts abruptly to a man yelling.
01:15:21 – A screaming woman runs by in front of Gérman.
01:17:44 – The witch jumps on Gérman.
01:20:49 – The witch screams at Ruth twice.
01:22:18 – Eric runs past Daniel accompanied by a loud sound.
01:22:38 – The witch screams at Daniel.
01:24:40 – Some viewers might get scared when Ruth shows up in front of Gérman.
01:30:37 – Eric's voice on the walkie-talkie may startle some viewers.
01:37:18 – In a post-credit scene, a woman being exorcised jumps and screams.
(Major jump scares in bold)
Report inaccurate data: Contact us with the URL of this page and a description of what data is inaccurate. We'll work to get it fixed!