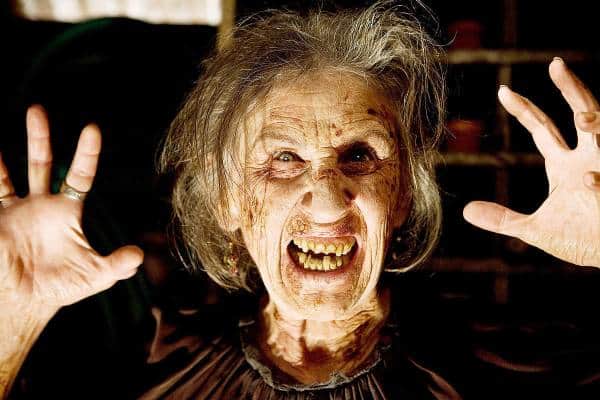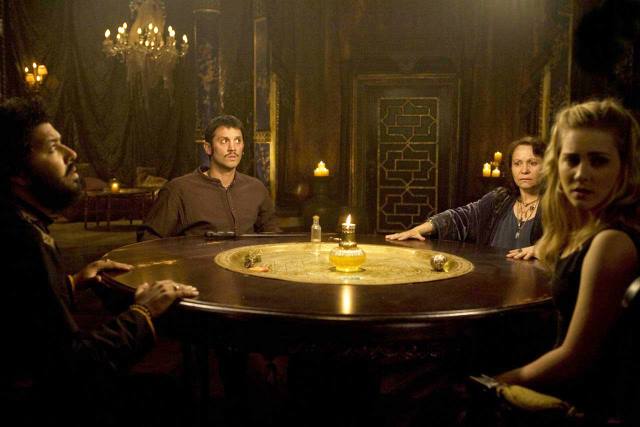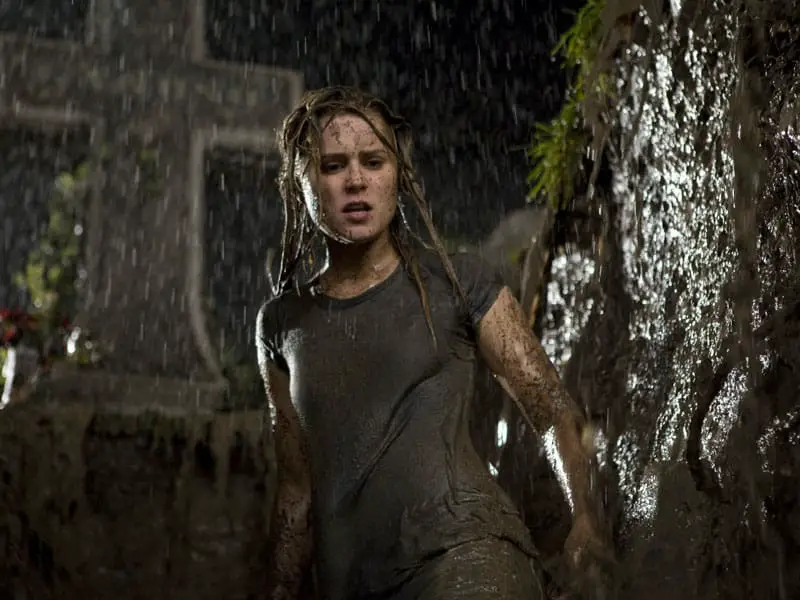 See below for the exact times and descriptions of the 23 jump scares in Drag Me To Hell, which has a jump scare rating of 4.5.
Jump Scare Rating: Numerous jump scares throughout, although the "campy" feel of the movie reduces their impact somewhat. Not recommended for those who dislike jump scares.

Synopsis: After evicting a gypsy woman from her home, Alison has a curse placed on her that supposedly will result in her being taken to hell in three days time.
Contributor: Anthony Wilson contributed all the information on this page (Sign up now to become a contributor too! Learn more)
Director: Sam Raimi
Runtime: 99 minutes
WARNING: The jump scare descriptions listed below may contain minor spoilers

Jump Scare Times
00:02:06 – The doors burst open.
00:15:26 – Ganush charges at Christine.
00:18:05 – A handkerchief suddenly appears in front of Christine's windscreen.
00:18:32 – Ganush attacks Christine in the car.
00:19:45 – Ganush attacks Christine again.
00:28:20 – Rham Jas suddenly has a vision of a fiery demon as he is reading Christine's fortune. [Video].
00:32:33 – A gust of wind startles Christine.
00:32:46 – The pots in the kitchen start to clatter into each other.
00:33:28 – An unseen force knocks Christine back.
00:37:38 – Ganush suddenly appears in bed beside Christine. [Video].
00:47:19 – The silhouette of Lamia pops up in front of Christine.
00:48:58 – The image of Ganush suddenly appears on Christine's phone.
00:49:12 – Lamia appears at the window in front of Christine.
00:53:13 – A black cat hisses at Christine.
01:01:54 – Christine pulls back a curtain in the shed to reveal Ganush. [Video].
01:08:03 – The sound of a goat bleating startles Christine.
01:13:28 – There is a loud noise as the spirit enters Shaun.
01:15:12 – Chrstine goes to check on the assistant, but he turns around suddenly revealing he has been possessed.
01:20:07 – Christine sees Ganush on the road.
01:25:42 – Ganush's handkerchief appears on Chrstine's windscreen while she is driving.
01:26:00 – The handkerchief comes out of the fan vent and lands on Christine's face.
01:27:43 – Christine pulls at the corpse of Ganush and it suddenly comes free.
01:28:45 – Ganush's corpse pops up out of the water.
(Major jump scares in bold)
Watch with subtitles that warn you about jump scares! Download the .srt file of the jump scares in Drag Me To Hell. [More info]
Report inaccurate data: Contact us with the URL of this page and a description of what data is inaccurate. We'll work to get it fixed!