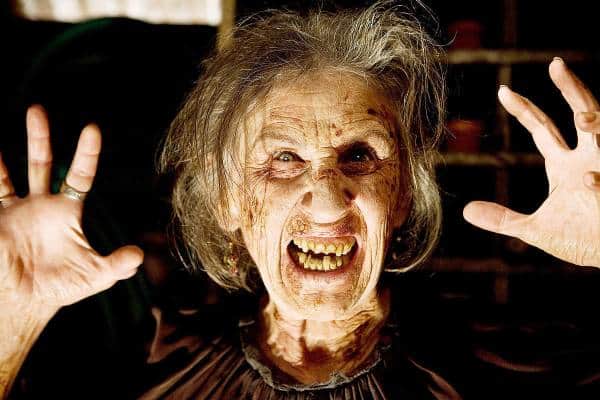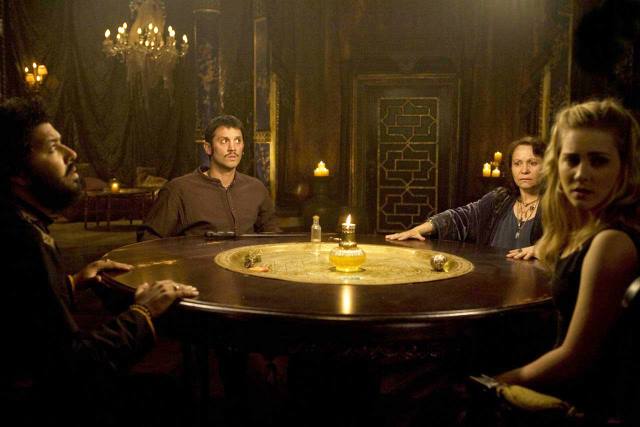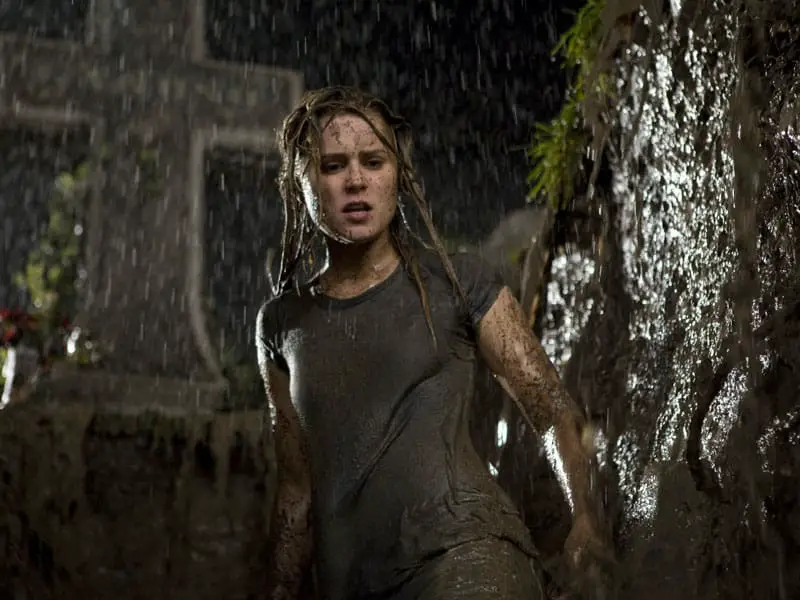 Synopsis: After evicting a gypsy woman from her home, Alison has a curse placed on her that supposedly will result in her being taken to hell in three days time.
Director: Sam Raimi
Runtime: 99 minutes
MPAA Rating: Unrated
IMDb: 6.6/10  Rotten Tomatoes: 92%
Netflix (US): No
Tags: High Jump Scare, Religion & the Occult
Jump Scares:  23 (3 major, 20 minor)
Jump Scare Rating: Numerous jump scares throughout, although the "campy" feel of the movie reduces their impact somewhat. Not recommended for those who dislike jump scares.

WARNING: The jump scare descriptions listed below may contain minor spoilers
Show Descriptions
Jump Scare Times
2:06 – The doors burst open.
15:26 – Ganush charges at Christine.
18:05 – A handkerchief suddenly appears in front of Christine's windscreen.
18:32 – Ganush attacks Christine in the car.
19:45 – Ganush attacks Christine again.
28:20 – Rham Jas suddenly has a vision of a fiery demon as he is reading Christine's fortune. [Video]
32:33 – A gust of wind startles Christine.
32:46 – The pots in the kitchen start to clatter into each other.
33:28 – An unseen force knocks Christine back.
37:38 – Ganush suddenly appears in bed beside Christine. [Video]
47:19 – The silhouette of Lamia pops up in front of Christine.
48:58 – The image of Ganush suddenly appears on Christine's phone.
49:12 – Lamia appears at the window in front of Christine.
53:13 – A black cat hisses at Christine.
1:01:54 – Christine pulls back a curtain in the shed to reveal Ganush. [Video]
1:08:03 – The sound of a goat bleating startles Christine.
1:13:28 – There is a loud noise as the spirit enters Shaun.
1:15:12 – Chrstine goes to check on the assistant, but he turns around suddenly revealing he has been possessed.
1:20:07 – Christine sees Ganush on the road.
1:25:42 – Ganush's handkerchief appears on Chrstine's windscreen while she is driving.
1:26:00 – The handkerchief comes out of the fan vent and lands on Christine's face.
1:27:43 – Christine pulls at the corpse of Ganush and it suddenly comes free.
1:28:45 – Ganush's corpse pops up out of the water.
(Major scares in bold)
Download a .srt file of the jump scares in Drag Me To Hell [more info].