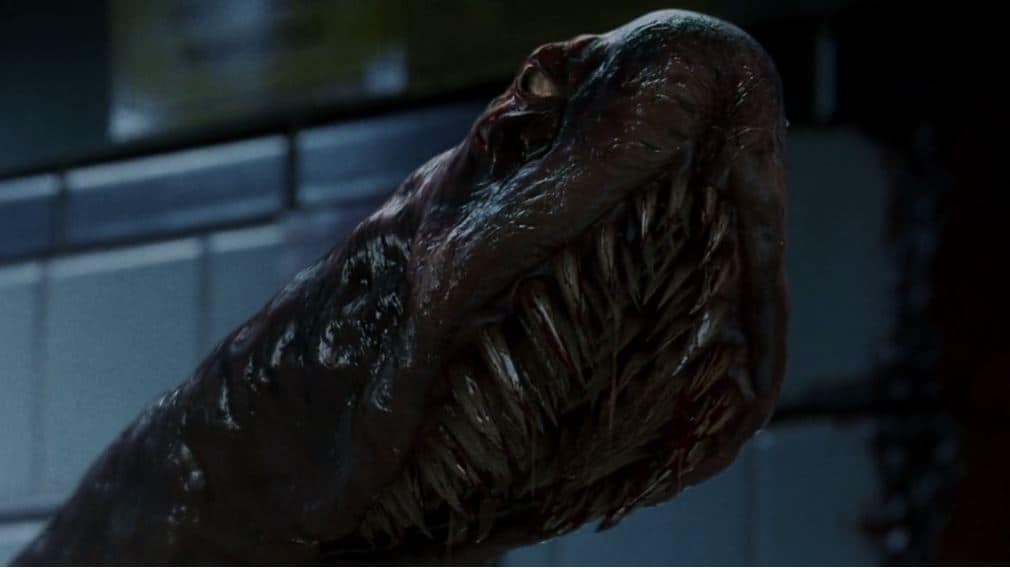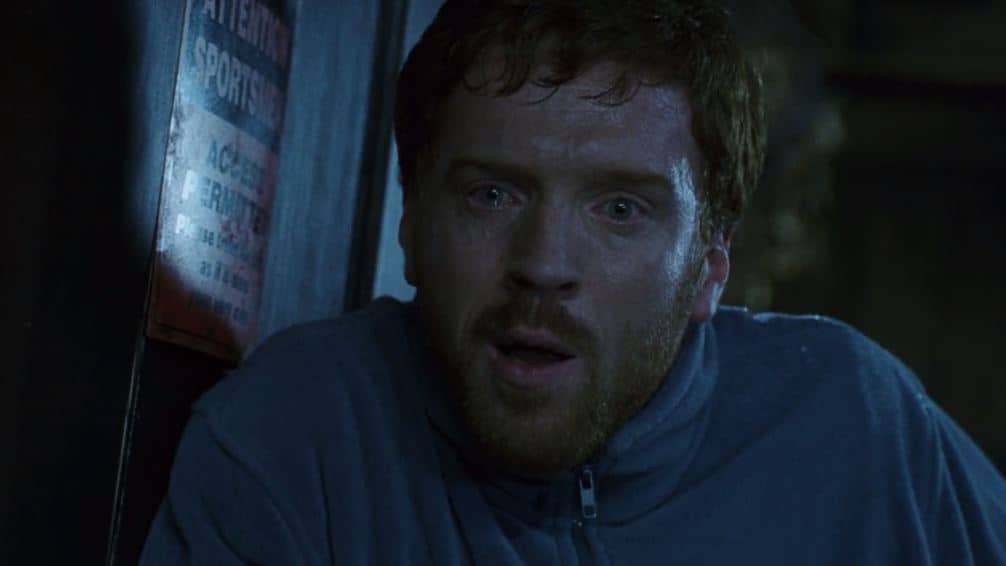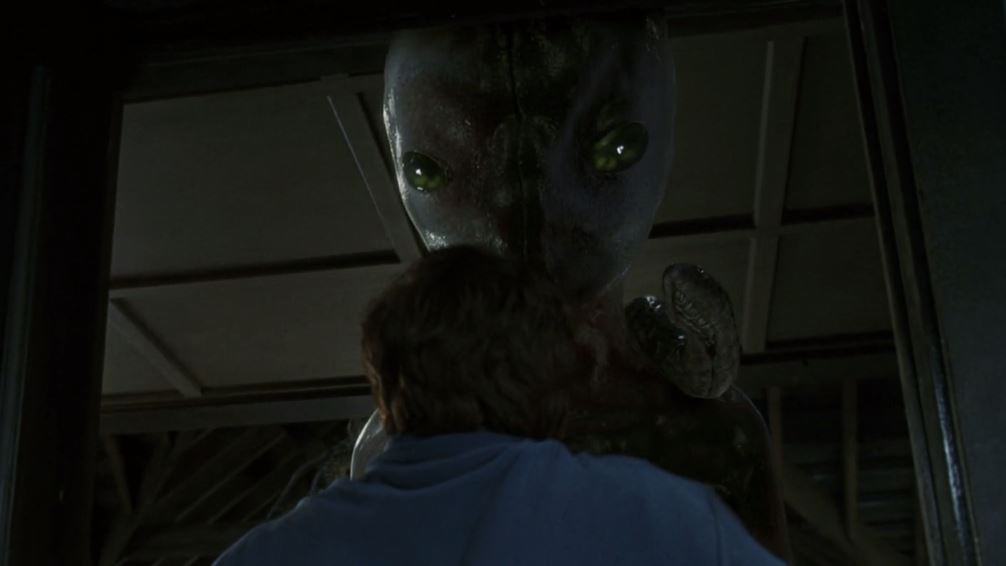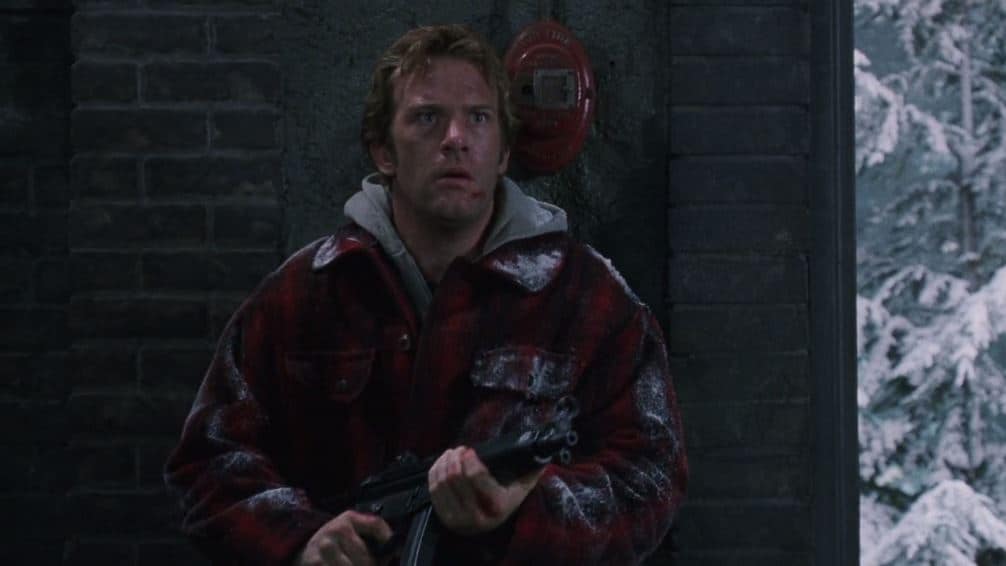 Synopsis: Four friends with telekinetic powers find themselves caught up in an alien invasion while on their annual camping trip.
Director: Lawrence Kasdan
Runtime: 134 minutes
MPAA Rating: R
IMDb: 5.5/10  Rotten Tomatoes: 30%
Netflix (US): No
Tags: Book Adaptation, Extraterrestrial, Sci-Fi
Jump Scares:  11 (0 major, 11 minor)
Jump Scare Rating: Various loud bangs during the first half may cause some problems for viewers however there are very few true jump scares in Dreamcatcher.


WARNING: The jump scare descriptions listed below may contain minor spoilers
Show Descriptions
Jump Scare Times
5:02 – A phone rings during a tense scene.
5:22 – A loud gunshot may startle some viewers.
12:32 – A man is hit by a car.
38:15 – An apparently dead woman suddenly reaches out and grabs Pete.
44:52, 45:12 – There are 2 loud bangs on the underside of the toilet lid that Beaver is sitting on.
45:36 – Jonesy suddenly returns to the room, startling Beaver.
46:05, 46:50, 47:24, 47:30, 48:00 – There are several more loud bangs on the underside of the toilet lid.
50:23 – There is a loud bang on the door (followed by several more over the next 20 seconds).
52:13 – A red dust erupts from the aliens head.
1:13:28 – Henry has a sharp and sudden vision of Jonesy's possession.
1:41:08 – A truck drives into a shed, nearly running over Henry.
Download a .srt file of the jump scares in Dreamcatcher [more info].