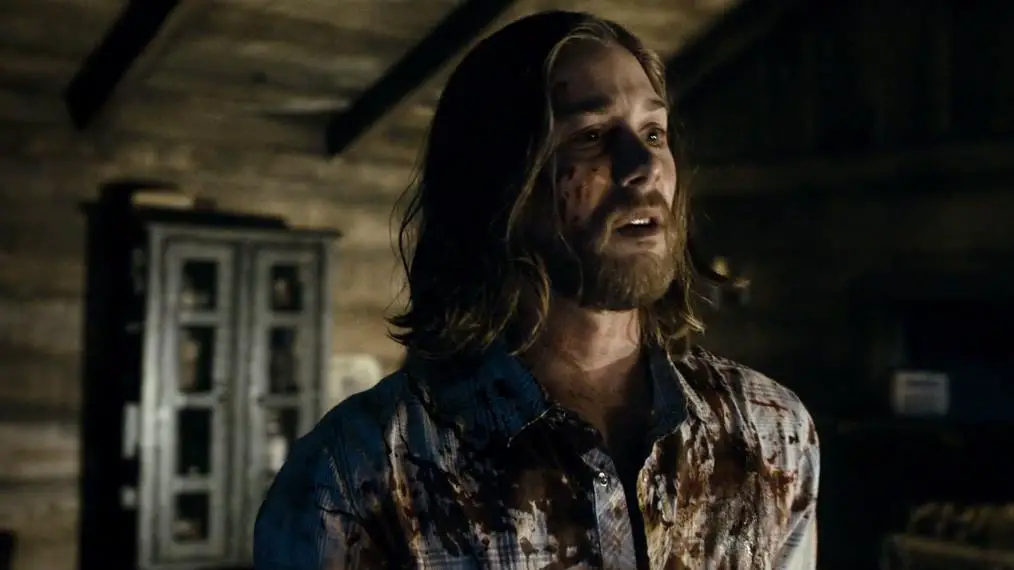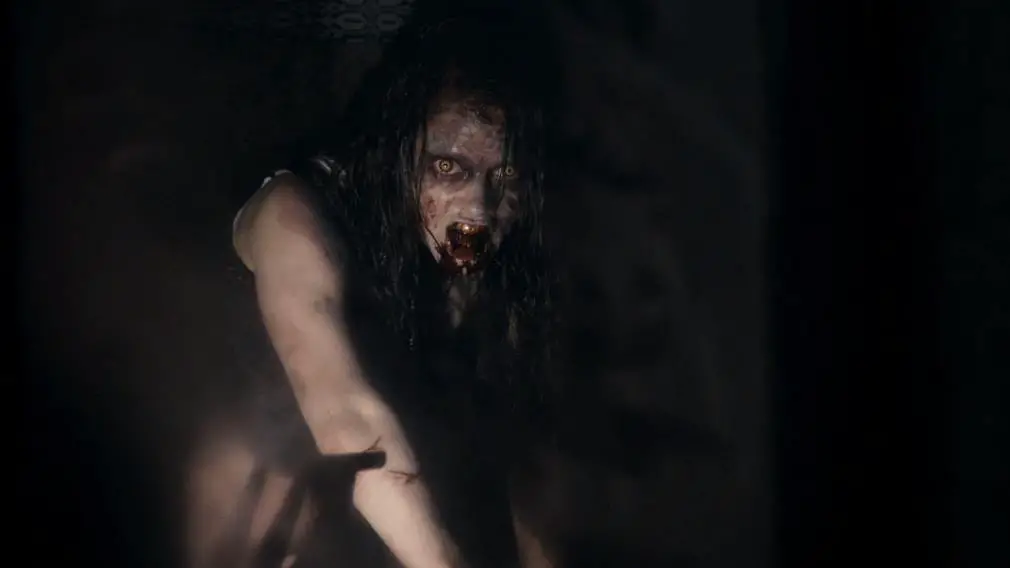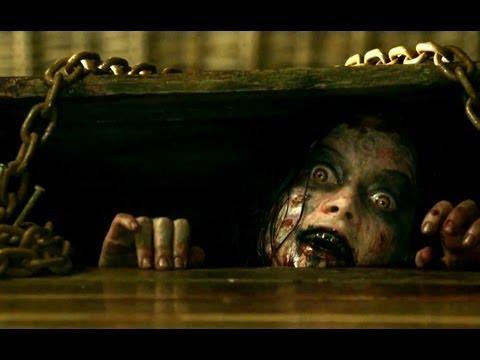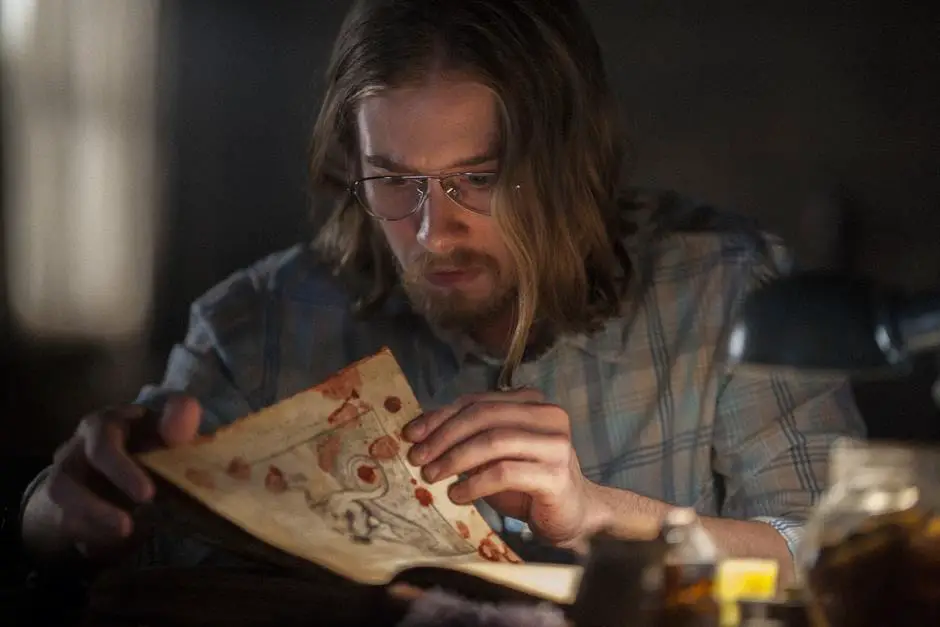 Synopsis: Mia, a recovering heroin addict, travels to a remote cabin with her brother and friends where they unwittingly summon demons that possess the group one by one.
Director: Fede Alvarez
Runtime: 91 minutes
MPAA Rating: R
IMDb: 6.5/10  Rotten Tomatoes: 62%
Netflix (US): No
Jump Scares:  20 (3 major, 17 minor)
Jump Scare Rating: The scares in Evil Dead tend to be of the gross-out variety as there is plenty of over the top violence and gore. Even so, there are some rather startling jump scares and sensitive individuals should avoid.


WARNING: The jump scare descriptions listed below may contain minor spoilers
Show Descriptions
Jump Scare Times
1:28 – A figure runs past the screen.
4:27 – The tied up girl suddenly becomes possessed and begins to yell. [Video]
21:07 – A girl's possessed face flashes briefly on the screen.
23:45 – As she is driving, Mia sees a girl standing in the middle of the road.
25:35 – The girl rises up out of the water behind Mia.
29:04 – Mia turns around suddenly as David begins to talk to her.
30:34 – Mia sees the demonic girl in the mirror.
33:16 – There is a quick cut to Mia attacking the dog with a hammer.
37:17 – Mia starts to scream as the door bursts open and wind gushes in.
37:46 – Mia grabs Olivia's arm as she tries to get the gun.
39:38 – Olivia sees a demonic version of her reflection and the mirror breaks.
45:23 – A loud noise coming from the cellar startles Natalie.
47:16 – Natalie is dragged back into the cellar.
1:05:21 – A loud crash startles David while he is in the cellar.
1:06:19 – Mia suddenly appears and attacks David with a knife.
1:14:39 – David stops to look at a photo. Possessed Eric appears behind him and stabs him in the neck. [Video]
1:17:28 – A hand comes out of the earth and grabs Mia. [Video]
1:18:02 – The abomination appears at the driver-side window of the car and breaks through the glass.
1:19:40 – The abomination appears in front of Mia.
1:20:05 – A knife comes through the wall just in front of Mia.
(Major scares in bold)
Download a .srt file of the jump scares in Evil Dead [more info].