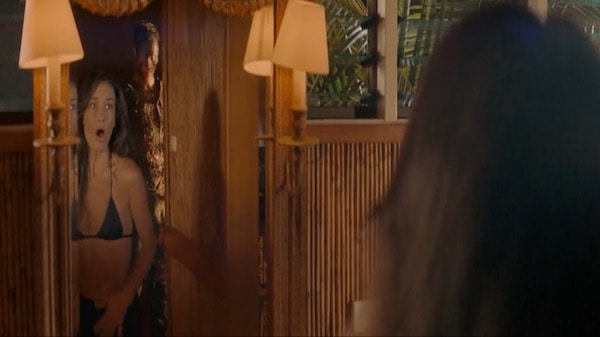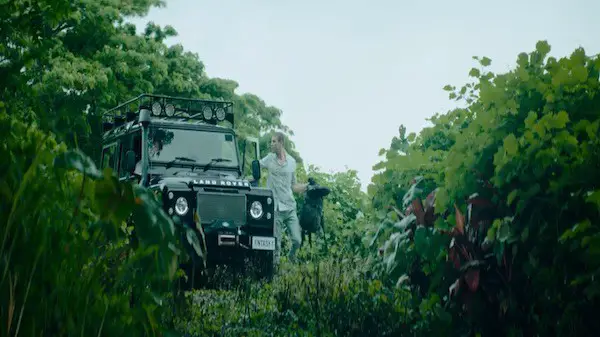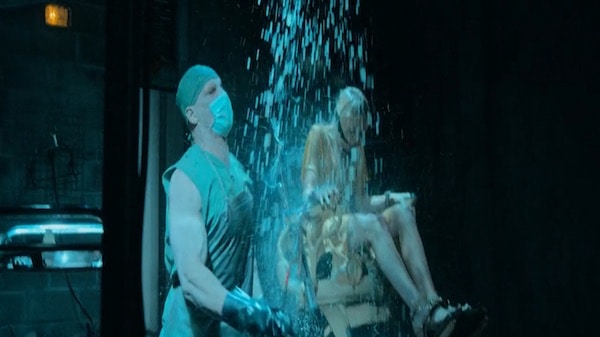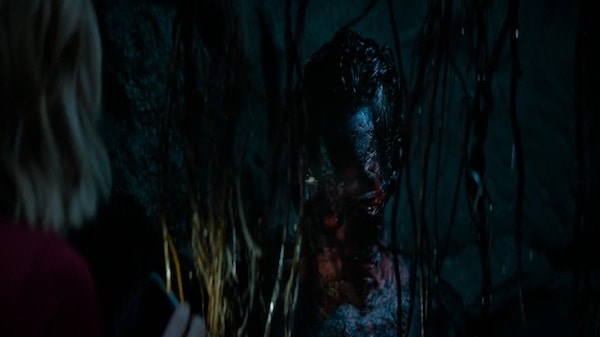 See below for the exact times and descriptions of the 13 jump scares in Fantasy Island , which has a jump scare rating of 2.5.
Jump Scare Rating: Typical for Blumhouse movies, Fantasy Island has some jump scares. These are all predictable and the loud sound effects are often more scary than anything you can see.

Synopsis: A cinematic horror reboot of the old TV series in which selected candidates are invited to a magical island where their greatest dreams will come true.
Contributor: Sean contributed all the information on this page (Sign up now to become a contributor too! Learn more)
Director: Jeff Wadlow
Runtime: 109 minutes
WARNING: The jump scare descriptions listed below may contain minor spoilers

Jump Scare Times
00:01:46 – As Sloane hides in the apartment, suddenly the phone on the table rings.
00:02:14 – Sloane is pulled forward under the table.
00:08:37 – As Gwen walks through her apartment and passes the mirror again, you suddenly see the figure of a man. This is accompanied by a sound effect.
00:26:37 – Patrick is suddenly grabbed from behind.
00:34:06 – Patrick's arguing with Sullivan. Suddenly, one of the soldiers standing around them is shot.
00:40:38 – Sloane and Melanie are talking. As Sloane turns around again, the doctor's hand suddenly comes out of the bushes and grabs her.
00:42:32 – Patrick is looking for someone with the flashlight. When he turns around, there's a man standing behind him. This is accompanied by a sound effect.
00:58:13 – Melanie runs with Sloane and Damon through the water in the cave. She grabs a rock and shines into a dark corner where suddenly a man is standing.
01:08:39 – After Damon says "Lets go" he is suddenly attacked by the doctor from the side.
01:29:11 – Sloane sees a double of her. After she says "I will never be you again", the doctor attacks her.
01:31:35 – Patrick is suddenly attacked by Melanie with a knife.
01:34:40 – Sloane is attacked again by her double.
01:39:16 – Behind Melanie a man suddenly jumps out of the water and pulls her in.
Watch with subtitles that warn you about jump scares! Download the .srt file of the jump scares in Fantasy Island. [More info]
Report inaccurate data: Contact us with the URL of this page and a description of what data is inaccurate. We'll work to get it fixed!