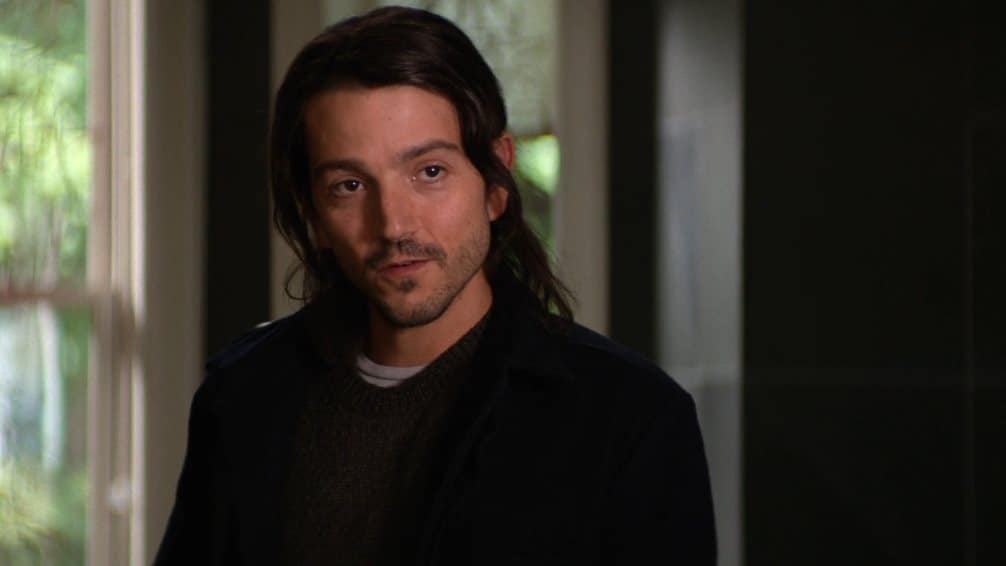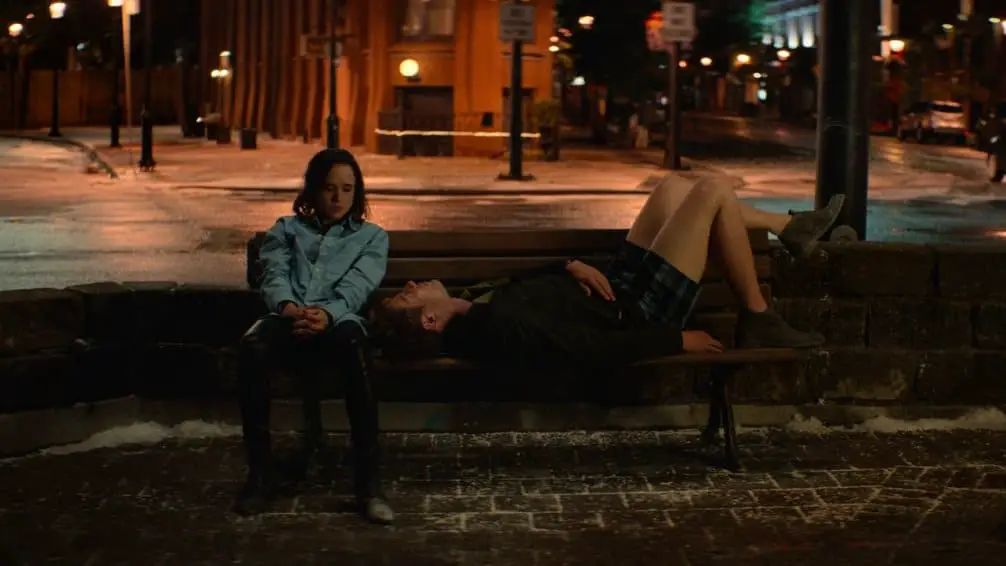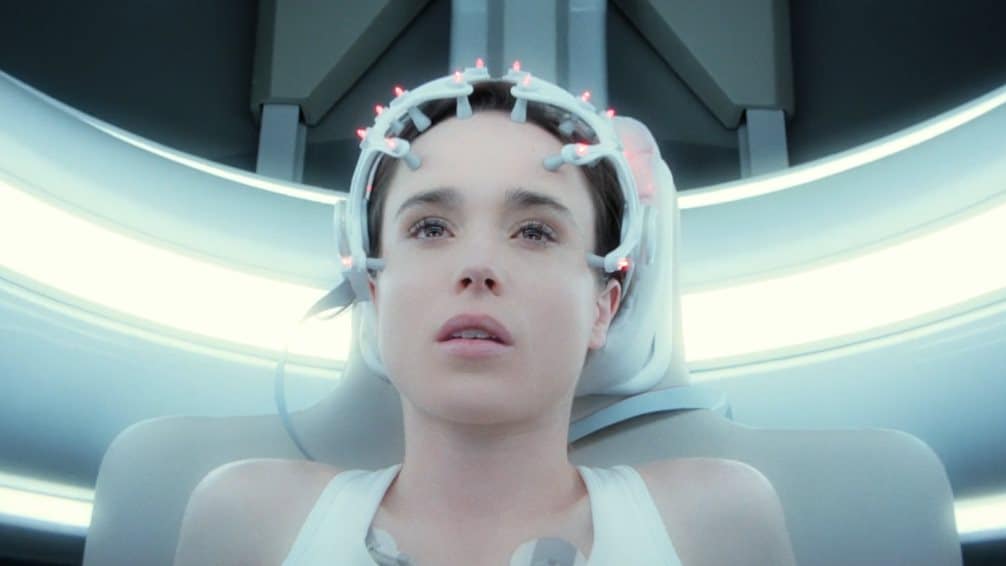 Synopsis: Five medical students take themselves to the brink of death in order to experience the after-life however their experiences soon come back to haunt them in the real world.
Director:  Niels Arden Oplev
Runtime: 109 minutes
MPAA Rating: PG-13
IMDb: 5.0/10  Rotten Tomatoes: 5%
Netflix (US): No
Tags: High Jump Scare
Jump Scares:  20 (3 major, 17 minor)
Jump Scare Rating: The Flatliners remake is much heavier on jump scares than the original. The second half in particular is packed with jump scares and often several occur back to back during a single scene.


WARNING: The jump scare descriptions listed below may contain minor spoilers
Show Descriptions
Jump Scare Times
14:08 – Sophia sees Courtney on the other side of the elevator.
33:46 – Courtney quickly opens the shower curtain during a tense scene.
34:50 – A coprse appears in the bathtub from under the shower curtain.
53:53 – A hand appears on the window of the wrecked car that Courtney is looking through.
59:19 – A few short cuts to the car crash may startle some viewers.
1:03:18 – Jamie's girlfriend appears behind him briefly before the phone rings.
1:06:34 – Loud static comes out of the radio.
1:08:17 – Courtney tries to leave down the fire escape but Tessa appears in front of her.
1:09:19 – While swimming, Marlo has a flashback to her "flatlining" experience where she is floating face down in the water.
1:14:46 – Marlo looks up and sees the word "MURDERER" written on the morgue cabinet.
1:16:07 – A corpse appears behind Marlo.
1:17:14 – The radio crackles into life.
1:18:19 – All the cabinets on Jamie's boat suddenly open.
1:18:43 – Jamie sees his ex-girlfriend.
1:19:00 – A hand reaches out and touches Jamie's shoulder.
1:19:54 – Jamie is stabbed in the hand as he tries to climb out of the water.
1:27:14 – As the elevator door begins to close, Sophia briefly sees the girl from her class.
1:35:34 – Marlo is suddenly suffocated with a plastic bag.
1:37:36 – The corpse suddenly grabs Marlo around the throat.
1:38:38 – Marlo is suddenly lifted in the air and thrown backwards by an unseen force.
(Major scares in bold)
Download a .srt file of the jump scares in Flatliners [more info].