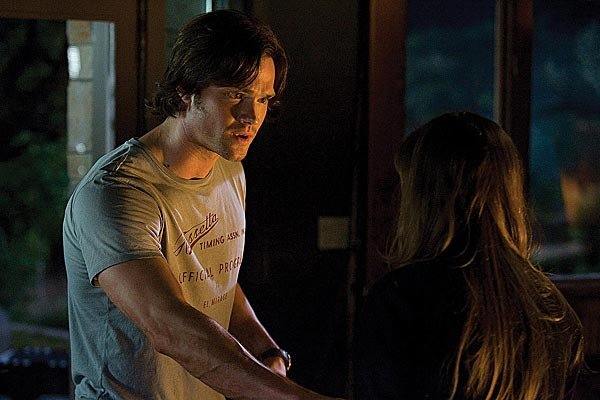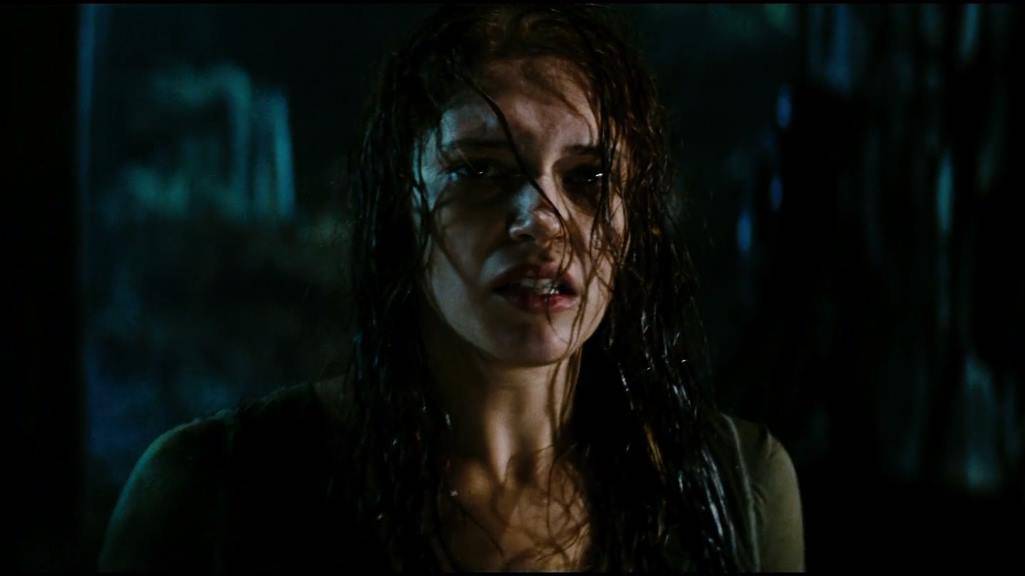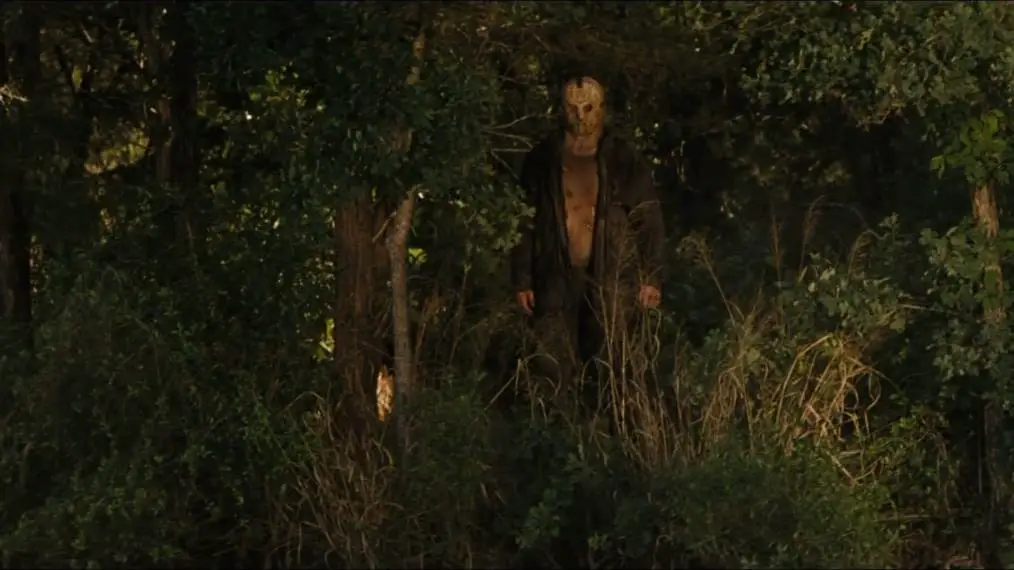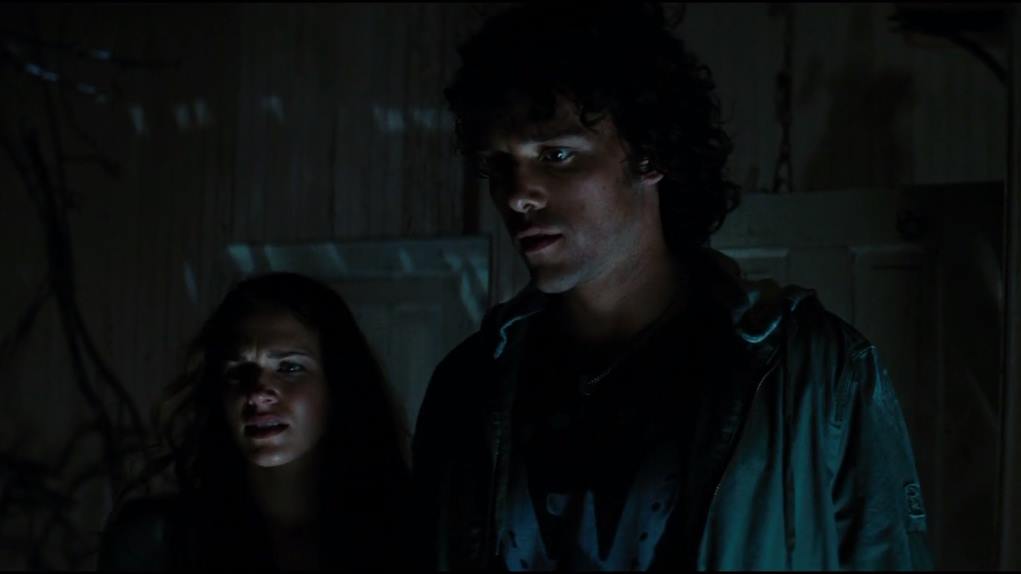 See below for the exact times and descriptions of the 23 jump scares in Friday the 13th, which has a jump scare rating of 4.0.
Jump Scare Rating: A large number of jump scares although very few are memorable. Not recommended for those who dislike jump scares.


Synopsis: Clay searches the woods around Crystal Lake for signs of his missing sister who went missing on a camping trip 6 weeks earlier.
Contributor: Anthony Wilson contributed all the information on this page (Sign up now to become a contributor too! Learn more)
Director: Marcus Nispel
Runtime: 97 minutes
WARNING: The jump scare descriptions listed below may contain minor spoilers

Jump Scare Times
00:01:36 – Pamela Voorhees jumps out at a fleeing counselor.
00:11:54 – Jason appears in front of Wade.
00:18:18 – Jason's silhouette appears on the tent behind Amanda.
00:20:13 – Mike picks up something from the hole in the wall and drops it suddenly when he realizes it is a skull.
00:20:49 – A machete blade comes up from the floor in front of Mike as he looks under the door.
00:30:55 – A dog suddenly jumps up on the other side of the door, startling Clay.
00:40:42 – Donnie bumps into something.
00:45:49 – An arrow pierces Nolan's head.
00:47:49 – A machete blade is driven into Chelsea's head as she hides in the water under a dock.
00:49:30 – Some floorboards break under Jenna.
00:50:33 – A dead body drops in front of Jenna as she hides from Jason.
00:55:40 – Jason suddenly appears in front of Whitney.
01:01:36 – Jenna and Clay burst in to the house, startling Lawrence.
01:04:14 – In the flickering light, Jason can be seen standing behind Chewie.
01:09:22 – Chewie's dead body drops down from the ceiling onto Lawrence. Seconds later, Lawrence turns around and comes face to face with Jason.
01:12:54 – Bree opens a curtain and Jason is suddenly standing behind her. [Video].
01:14:39 – Jason drops down behind the policeman who is knocking on the door.
01:16:12 – A dead body lands on the car that Trent is in.
01:17:59 – Trent slowly moves towards a parked car when Jason suddenly appears behind him.
01:23:13 – Jenna is stabbed through the chest.
01:24:23 – Jason comes up behind Clay as he is on top of the bus.
01:27:07 – Jason bursts through the window behind Clay.
01:31:28 – Jason comes up through the dock and grabs Whitney. [Video].
(Major jump scares in bold)
Watch with subtitles that warn you about jump scares! Download the .srt file of the jump scares in Friday the 13th. [More info]
Report inaccurate data: Contact us with the URL of this page and a description of what data is inaccurate. We'll work to get it fixed!