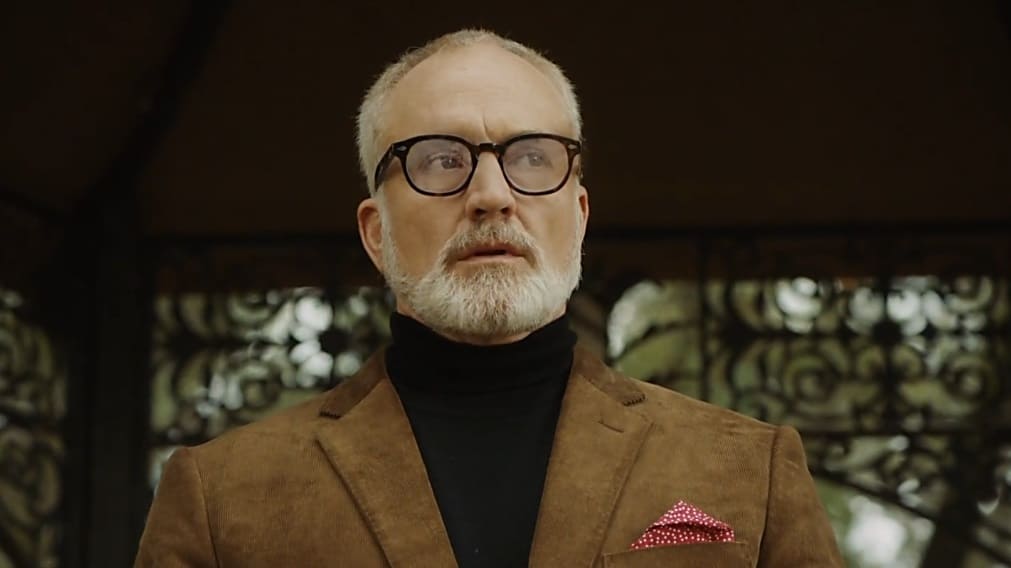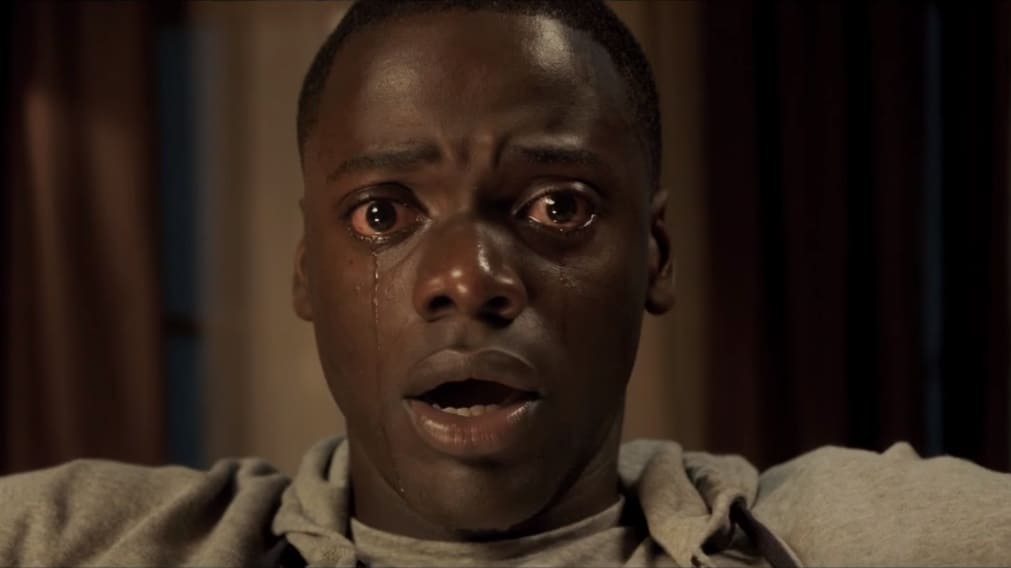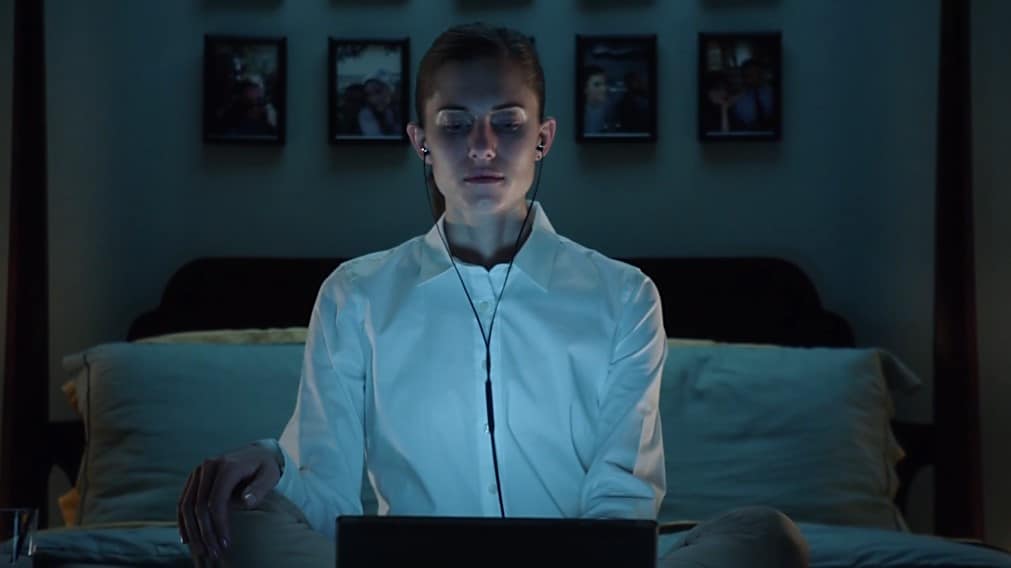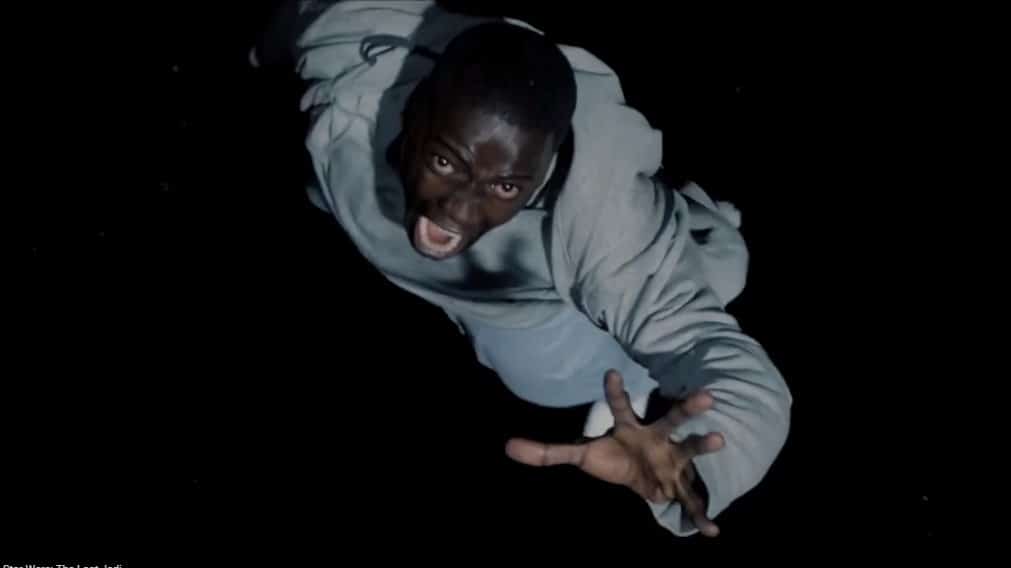 Synopsis: A black man visiting the family of his white girlfriend begins to suspect they have sinister plans in store for him.
Director: Jordan Peele
Runtime: 104 minutes
MPAA Rating: R
IMDb: 7.8/10  Rotten Tomatoes: 99%
Netflix (US): No
Jump Scares:  10 (0 major, 10 minor)
Jump Scare Rating: The scares in Get Out are fairly inconsequential (for example characters unexpectedly appearing in the camera shot) however they are accompanied by a sound effect that might be quite startling for some. If viewers can handle the first scare (a deer unexpectedly jumping out and getting hit by a car) they should have few problems with the rest of the movie as it is arguably the most significant.

WARNING: The jump scare descriptions listed below may contain minor spoilers
Show Descriptions
Jump Scare Times
10:20 – Roses's car runs into a deer.
29:31 – Accompanied by a high pitch piano note, Georgina can be seen walking past the hallway in the background of the shot.
30:26 – Accompanied by a sound effect, Chris spies Georgina looking out from a window in the house.
38:16 – Accompanied by a high pitch piano note, Georgina turns around and looks at Chris.
1:06:40 – During a tense scene, Chris closes a door to reveal Rose is watching him.
1:29:21 – After a long period of silence Chris suddenly runs at Dean and attacks him.
1:31:18 – As Chris goes to leave, Jeremy runs up and grabs him from behind.
1:33:27 – Chris drives into Georgina.
1:34:51 – The side mirror beside Chris is suddenly blown off by a gunshot.
1:36:44 – Accompanied by a sound effect, Chris turns to the side and sees Rose looking at him.
Download a .srt file of the jump scares in Get Out [more info].