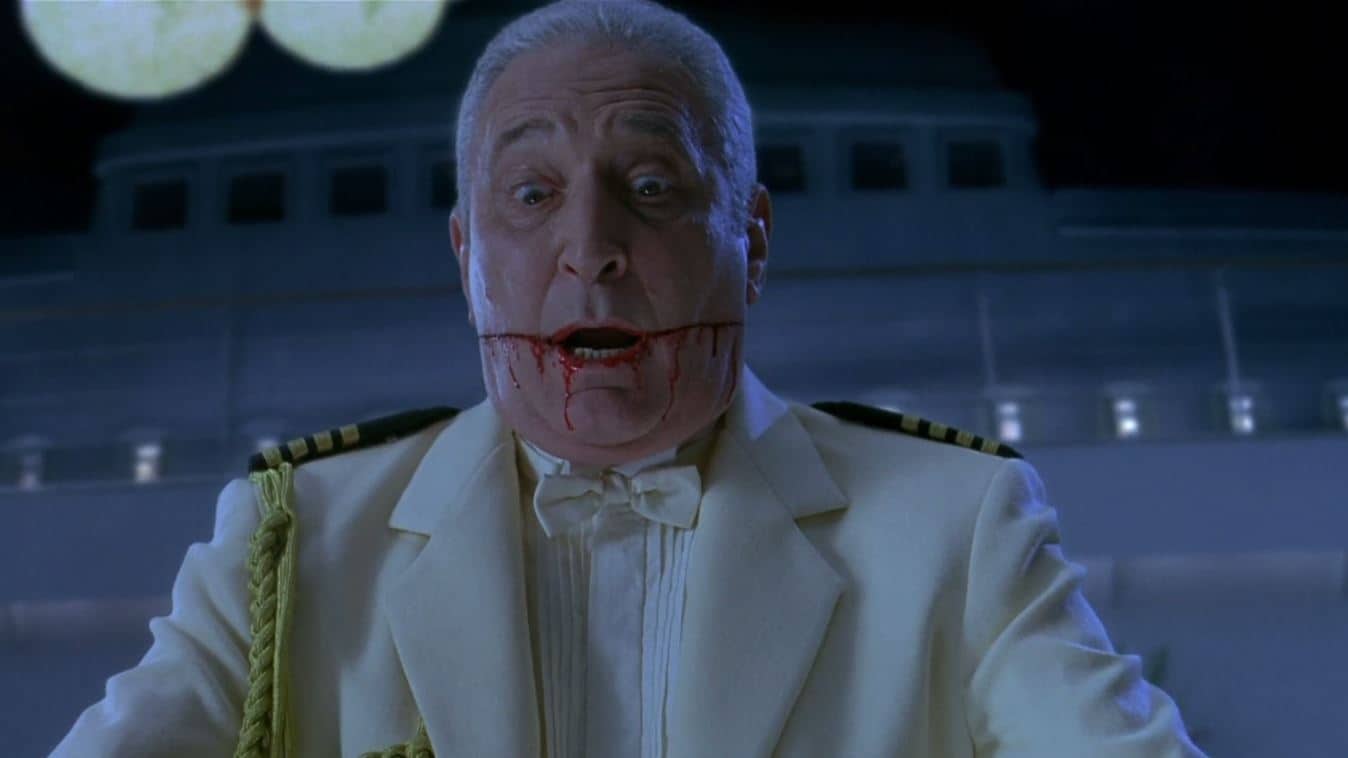 See below for the exact times and descriptions of the 12 jump scares in Ghost Ship, which has a jump scare rating of 3.0.
Jump Scare Rating: Some fairly generic jump scares starting from 20 minutes in and going through to the 65 minute mark.


Synopsis: A salvage crew come across a floating ghost ship in the Bering Sea thought to be the Antonia Graza, a large passenger ship that went missing 40 years prior.
Contributor: Anthony Wilson contributed all the information on this page (Sign up now to become a contributor too! Learn more)
Director: Steve Beck
Runtime: 91 minutes
WARNING: The jump scare descriptions listed below may contain minor spoilers

Jump Scare Times
00:19:57 – The clock begins to chime as Munder reaches out to touch it.
00:21:28 – Munder falls through the floor.
00:33:50 – As Epps climbs some steps she sees the ghost girl standing above her.
00:36:20 – Murphy looks in the mirror and sees the reflection of another man.
00:38:39 – Epps opens a door and a flood of water (along with several bodies) rushes out.
00:41:20 – Epps opens a wooden crate to reveal a large number of rats inside.
00:42:54 – Two bodies being held in hanging sacks start to struggle and scream. [Video]
00:54:32 – All the doors to the passenger's rooms suddenly close as Epps walks down a hallway.
00:56:45 – Epps opens a sliding door and is greeted by a decomposed corpse hanging from the ceiling.
01:03:43 – Murphy turns around and comes face to face with Santos.
01:04:13 – Murphy turns around and once again Santos is there.
01:04:53 – Francesca turns into a decomposed corpse.
(Major jump scares in bold)
Watch with subtitles that warn you about jump scares! Download the .srt file of the jump scares in Ghost Ship. [More info]
Report inaccurate data: Contact us with the URL of this page and a description of what data is inaccurate. We'll work to get it fixed!