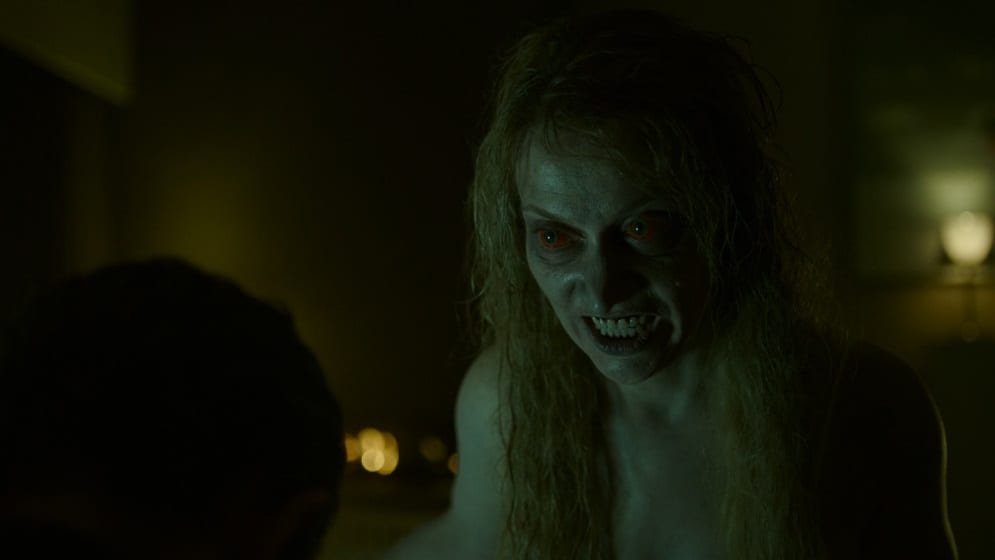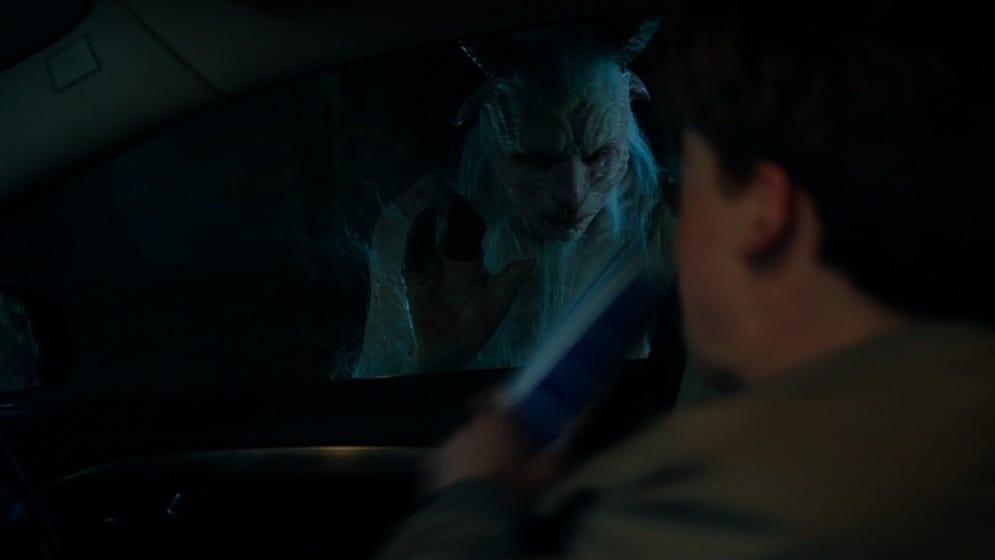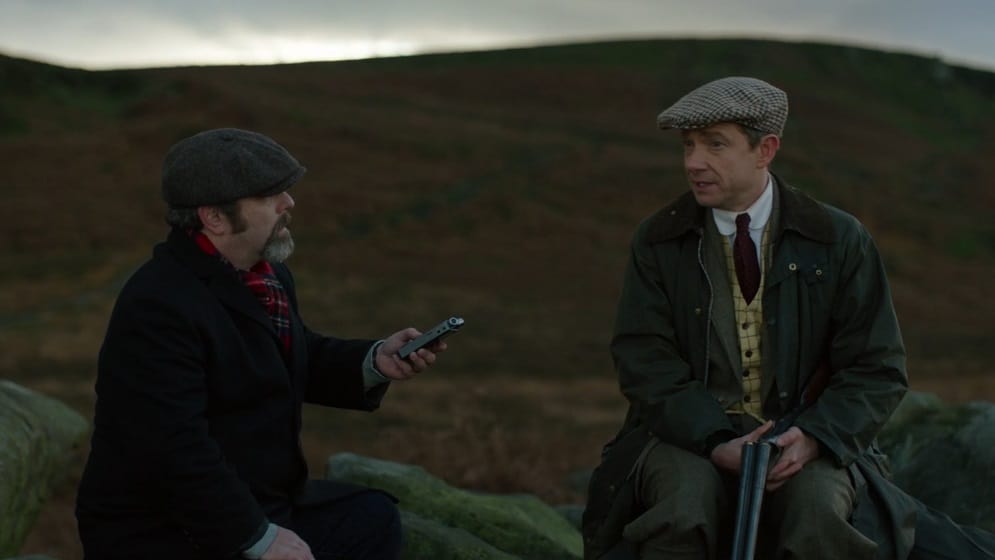 Synopsis: After receiving a mysterious package, a paranormal skeptic investigates three cases of supposedly inexplicable supernatural events.
Director: Jeremy Dyson, Andy Nyman
Runtime: 98 minutes
MPAA Rating: Unrated
IMDb: 6.6/10  Rotten Tomatoes: 82%
Netflix (US): No
Tags: Anthology, Haunted House / Building, High Jump Scare, Mystery
Jump Scares:  21 (4 major, 17 minor)
Jump Scare Rating: Ghost Stories has a large number of jump scares although most are fairly minor and in the form of loud noises and sudden movements. The first story (involving a caretaker working in an abandoned asylum) is the scariest of the three segments.


WARNING: The jump scare descriptions listed below may contain minor spoilers
Show Descriptions
Jump Scare Times
0:51 – The title screen suddenly appears accompanied by a scream.
6:34 – An ornament shatters.
22:31 – The walkie talkie makes a screeching noise.
26:53 – After Tony shines the torch around and says "hello", several birds suddenly fly away.
30:47 – Accompanied by a sound effect, Tony shines the torch down a hallway and sees a girl in the distance.
31:27 – There is a loud bang on the door.
33:22 – A hand appears in the bottom right corner of the screen.
34:09 – As Tony approaches the door there is a loud bang.
35:23 – The door slams shut behind Tony.
35:41 – As Tony struggles with his torch, a ghoulish girl who is missing an eye appears in front of him.
42:41 – Professor Goodman sees movement from the upstairs room and as he pulls back Simon is standing right behind him.
49:20 – Simon hits a figure with his car as he talks on the phone.
54:02 – There is a loud bang on Simon's car.
54:23 – Simon leans back to reveal a figure at the driver's side window.
57:37 – Accompanied by a sound effect, Goodman sees a ghostly image of himself inside the car.
1:03:30 – As Priddle approaches the baby crib, the towels behind him are suddenly flung into the air.
1:05:03 – The hooded figure in the distance suddenly appears directly in front of Goodman.
1:06:57 – There is the sound of glass breaking somewhere in the house.
1:10:08 – The ghoulish Maria suddenly races towards Priddle.
1:26:47 – The hooded figure suddenly jumps out of the crib behind Goodman.
1:32:40 – A bird flies into the window.
(Major scares in bold)
Download a .srt file of the jump scares in Ghost Stories [more info].