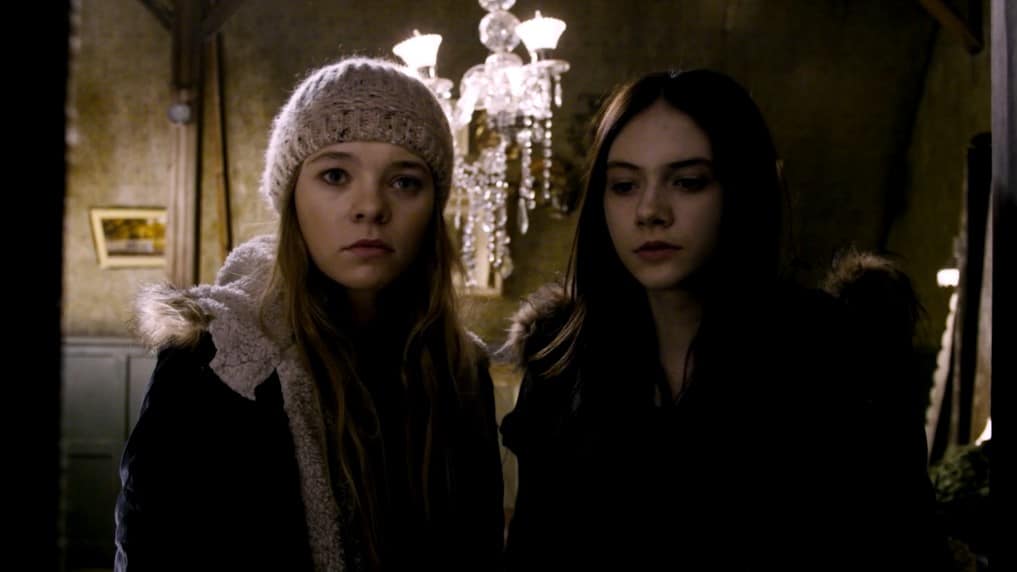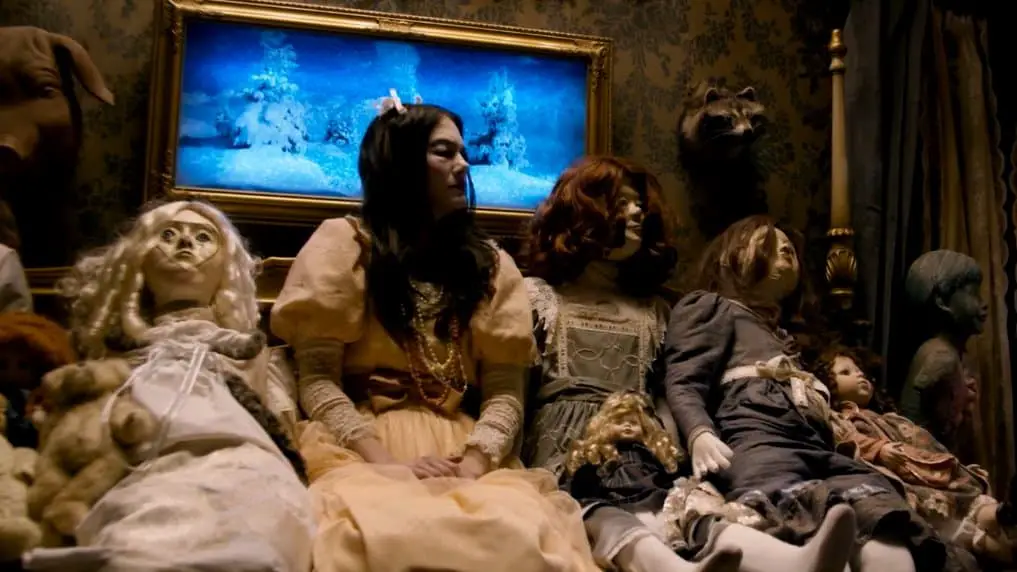 Synopsis: A young woman is reunited with her sister and mother several years after surviving a brutal home invasion.
Director: Pascal Laugier
Runtime: 91 minutes
MPAA Rating: Unrated
IMDb: 6.3/10  Rotten Tomatoes: 36%
Netflix (US): No
Tags: High Jump Scare, Home Invasion
Jump Scares:  21 (4 major, 17 minor)
Jump Scare Rating: Many of the scares barely rate a mention and the sound effect that accompanies many of them is often more startling than anything that occurs on screen. Despite this, the sheer number of scares may be off-putting for some viewers.


WARNING: The jump scare descriptions listed below may contain minor spoilers
Show Descriptions
Jump Scare Times
8:06 – After opening a secret cupboard, a doll pops out startling Beth and Vera.
10:46 – Accompanied by a sound effect, we see the candy truck's lights in the distance.
12:52 – A large man suddenly runs at Pauline while she is on the phone.
17:05 – As Beth attempts to get up, the door is suddenly slammed in her face.
17:17 – A bloodied hand appears on the door handle.
28:33 – A screaming Vera bursts through the door and tackles Beth.
32:23 – Beth turns to see a doll watching her in the hallway.
32:43 – The doll starts laughing maniacally and Beth suddenly wakes from a nightmare.
41:10 – As Beth looks through the keyhole, a figure suddenly appears in front of it.
42:03 – A screaming Vera runs out of the room.
44:30 – Someone bangs on the door grate from the other side as Beth tries to talk to her sister.
44:51 – Beth turns to see the fat man walk past her in the hallway.
46:01 – Beth says "Mom?" before she is attacked from behind.
55:18 – After opening the door to the cupboard slowly, the mysterious woman rushes at Beth.
1:04:50 – There is a bang on the door as Beth tries to open it.
1:05:01 – The fat man grabs Beth.
1:06:14 – As Beth listens by the door, a hammer comes crashing through from the other side.
1:07:37 – The doll starts laughing beside Beth who is hiding in a closet.
1:07:55 – During a tense scene the doll starts laughing once more.
1:13:46 – A man is suddenly shot.
1:19:51 – As Beth runs towards Vera she suddenly finds herself back in reality as she crashes through a mirror.
(Major scares in bold)
Download a .srt file of the jump scares in Ghostland [more info].