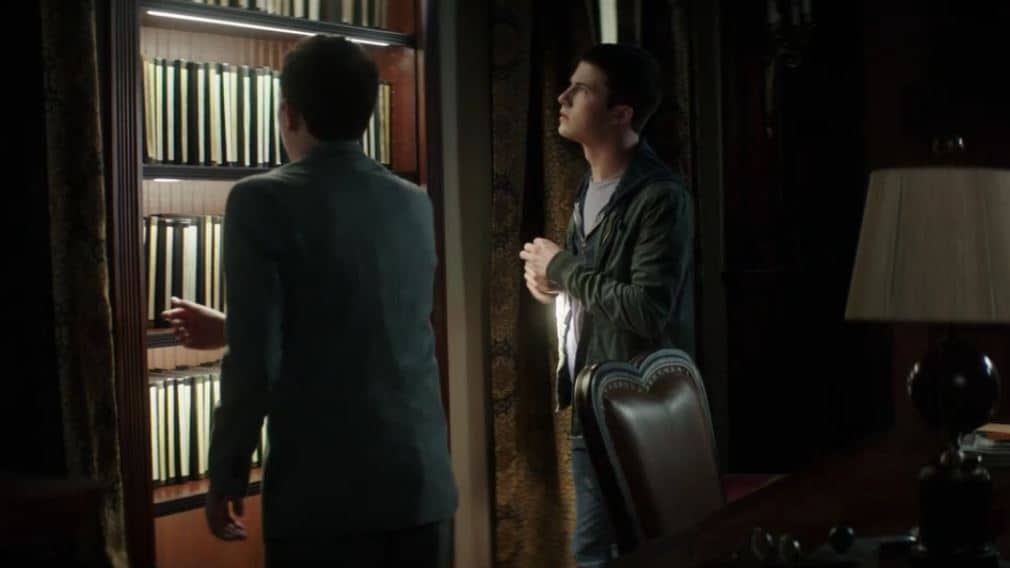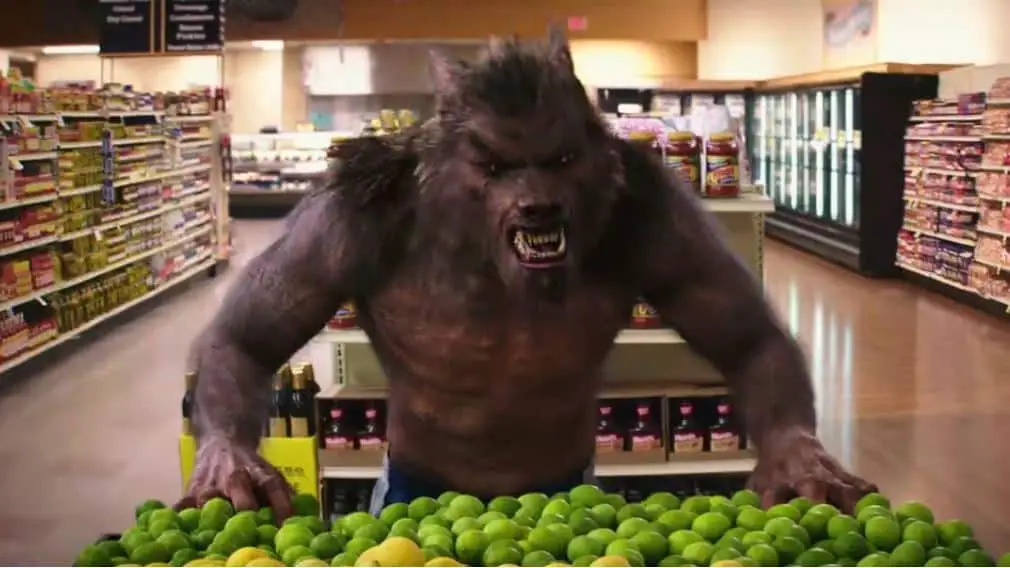 Synopsis: Teenager Zach teams up with the daughter of children's horror writer R. L. Stine, to recapture the monsters that have been set free from the pages of Stine's books.
Director: Rob Letterman
Runtime: 103 minutes
MPAA Rating: PG-13
IMDb: 6.4/10  Rotten Tomatoes: 76%
Netflix (US): No
Jump Scares:  10 (0 major, 10 minor)
Jump Scare Rating: While jump scares are present, the target audience of Goosebumps is older children and therefore most of the jump scares are quite tame.

WARNING: The jump scare descriptions listed below may contain minor spoilers
Show Descriptions
Jump Scare Times
3:49 – Lorraine bursts into the room, startling Zach and Gale.
13:49 – A bird flies at Zach.
25:54 – A cuckoo clock springs into life in front of Zach.
29:25 – Hannah appears suddenly.
33:33 – A can of soda shoots across the floor causing Champ to scream.
51:57 – The poodle suddenly snarls at Lorraine.
54:30 – Coach Carr scares Amy.
1:05:40 – A hand reaches up from under the ground to grab Zach.
1:12:05 – A giant mantis breaks through the school hall to grab a boy.
1:15:04 – A werewolf appears in the hallway.
Download a .srt file of the jump scares in Goosebumps [more info].