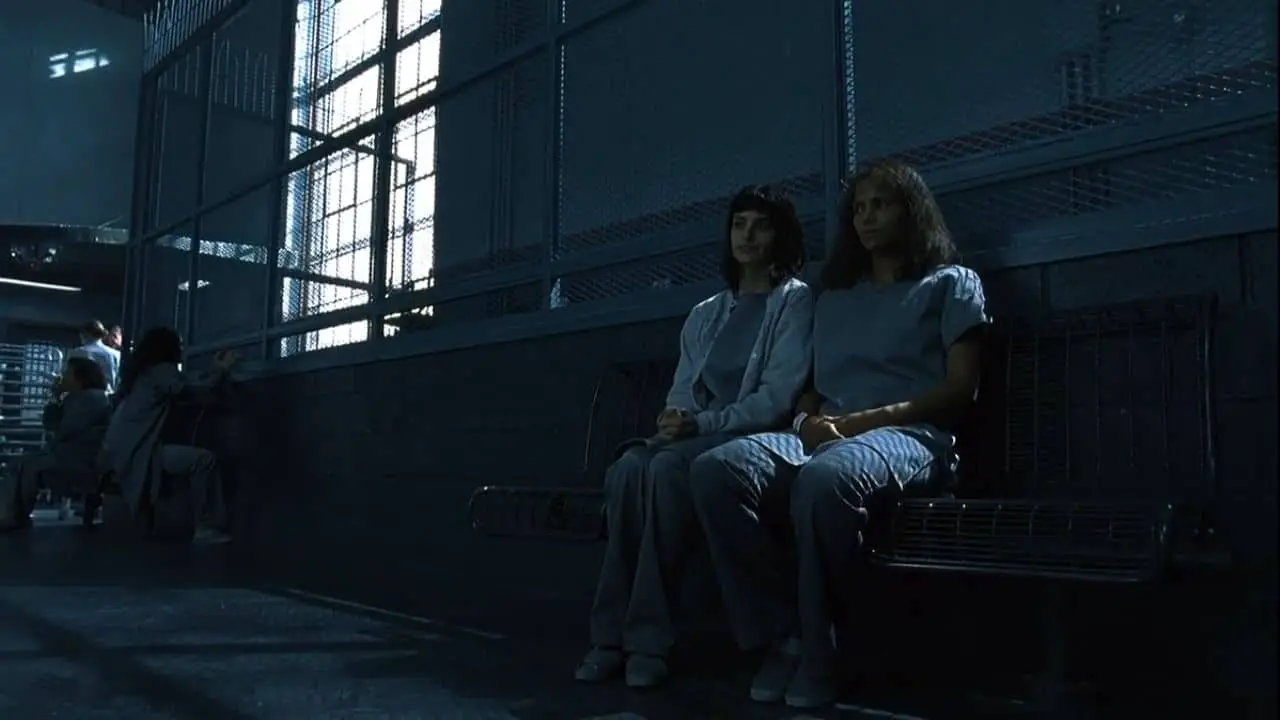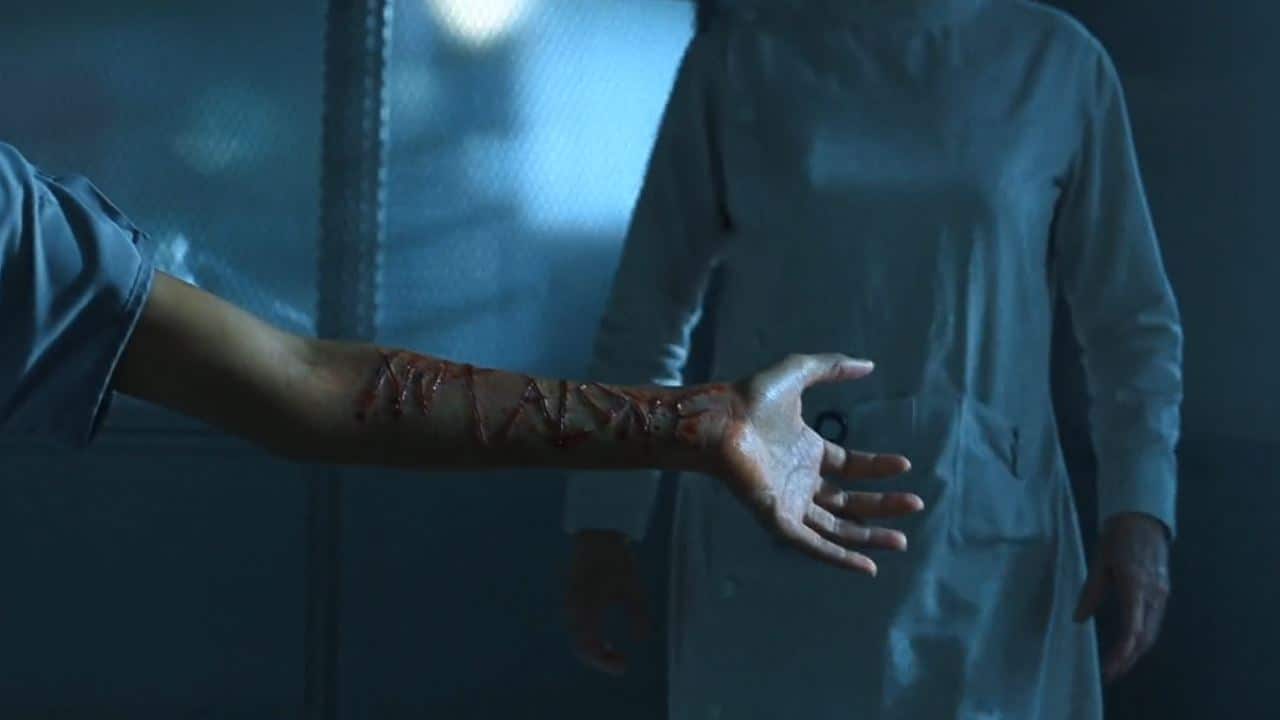 Synopsis: A female psychiatrist wakes up as a patient in the same psychiatric ward where she worked after a strange encounter with a young girl leaves her with no memory of the crime she has supposedly committed.
Director: Mathieu Kassovitz
Runtime: 98 minutes
MPAA Rating: R
IMDb: 5.8/10  Rotten Tomatoes: 14%
Netflix (US): Yes
Jump Scares:  16 (2 major, 14 minor)
Jump Scare Rating: Gothika's jump scares predominantly occur in the second half of the movie. Many of the scares involve the sudden appearance of Rachel's ghost.


WARNING: The jump scare descriptions listed below may contain minor spoilers
Show Descriptions
Jump Scare Times
11:54 – Pete opens his umbrella behind Miranda.
14:56 – Miranda sees a girl standing on the road.
20:46 – There is a sudden flashback to the girl on the bridge.
26:07 – An invisible presence breathes on the window in front of Miranda.
27:35 – The nurse's hand reaches out to grab Miranda.
49:55 – There is a loud thump as Miranda walks down a corridor.
50:09 – Chloe's face suddenly appears at the window of the cell door. [Video]
56:53 – Miranda bends down to reveal Rachel standing behind her.
57:17 – Miranda turns around and screams as she sees Rachel's face in front of her.
58:30 – An apparently unconscious Miranda suddenly jumps up and screams as a guard reaches down to check on her.
1:02:39 – While holding her breath underwater, Miranda opens her eyes and sees Rachel screaming at her. [Video]
1:04:37 – Miranda sees Rachel in the rear view mirror.
1:05:25 – The car lights and stereo suddenly turn on.
1:13:21 – An owl startles Miranda.
1:17:35 – A policeman grabs Miranda on the shoulder.
1:17:46 – Hands grab at Miranda from underneath some steps.
(Major scares in bold)
Download a .srt file of the jump scares in Gothika [more info].