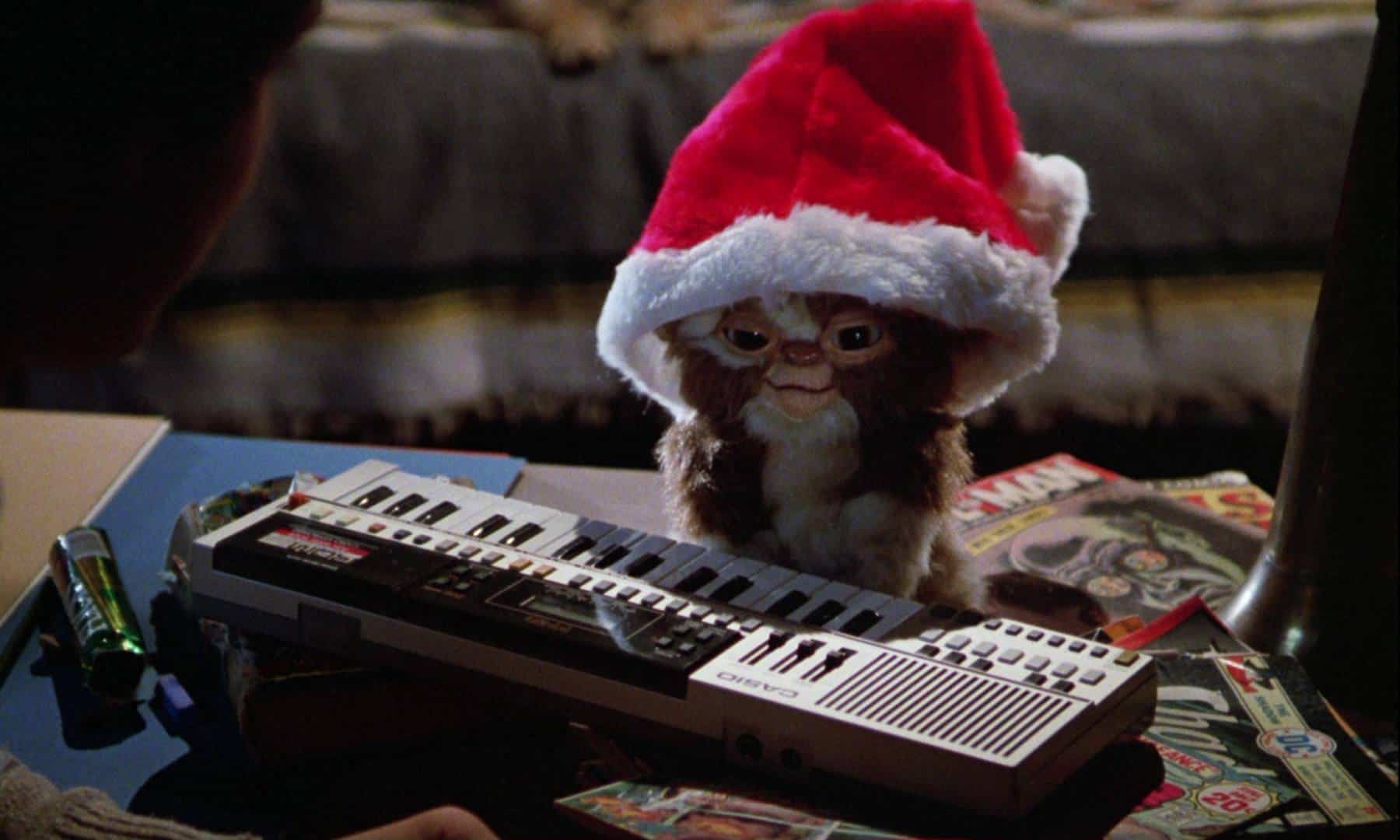 Synopsis: Billy receives a small furry creature known as a Mogwai from his father for Christmas. After water is inadvertently spilled on it, the Mogwai multiplies and the offspring transform into gremlins who terrorize Billy's home-town.
Director: Joe Dante
Runtime: 106 minutes
MPAA Rating: PG
IMDb: 7.2/10  Rotten Tomatoes: 85%
Netflix (US): No
Jump Scares:  17 (3 major, 14 minor)
Jump Scare Rating: Surprisingly heavy on jump scares however there is a comedic element to the movie that reduces their impact somewhat.


WARNING: The jump scare descriptions listed below may contain minor spoilers
Show Descriptions
Jump Scare Times
18:04 – Gizmo jumps up from inside the box.
19:14 – Gizmo is startled by the camera flash.
25:28 – Pete accidentally spills some water on Gizmo.
27:09 – One of the new Mogwai snaps at Pete's finger.
49:50 – A gremlin hand reaches out and grabs Pete as he goes to use the phone.
50:56 – A gremlin comes out of a cupboard. [Video]
53:31 – A glass object is thrown at Billy's mother.
54:53 – Several plates are thrown at Billy's mother by a gremlin.
55:19 – A gremlin pokes Billy's mother from behind.
56:50 – A gremlin, hiding in the Christmas tree, attacks Billy's mother.
1:00:20 – The YMCA bell rings.
1:00:34 – A gremlin jumps onto Billy's face. [Video]
1:29:25 – A gremlin appears on the television.
1:31:08 – A saw blade is thrown at Billy.
1:32:00 – A ball hits Billy.
1:37:54 – The skeletal remains of a gremlin jump out at Billy. [Video]
1:39:15 – Billy's mother turns around and the antique store owner is standing right behind her.
(Major scares in bold)
Download a .srt file of the jump scares in Gremlins [more info].